Anderlecht brutally taken off their cloud
Royal Sporting Club Anderlecht (RSCA), the team poised to win the league title in the top flight, had a very unexpected setback in their title race yesterday, as they were tamed by underdogs Sporting Charleroi before their home crowd yesterday. Charleroi took it 0-1 while Anderlecht's main challengers, AA Gent and Club Brugge, both won their matches.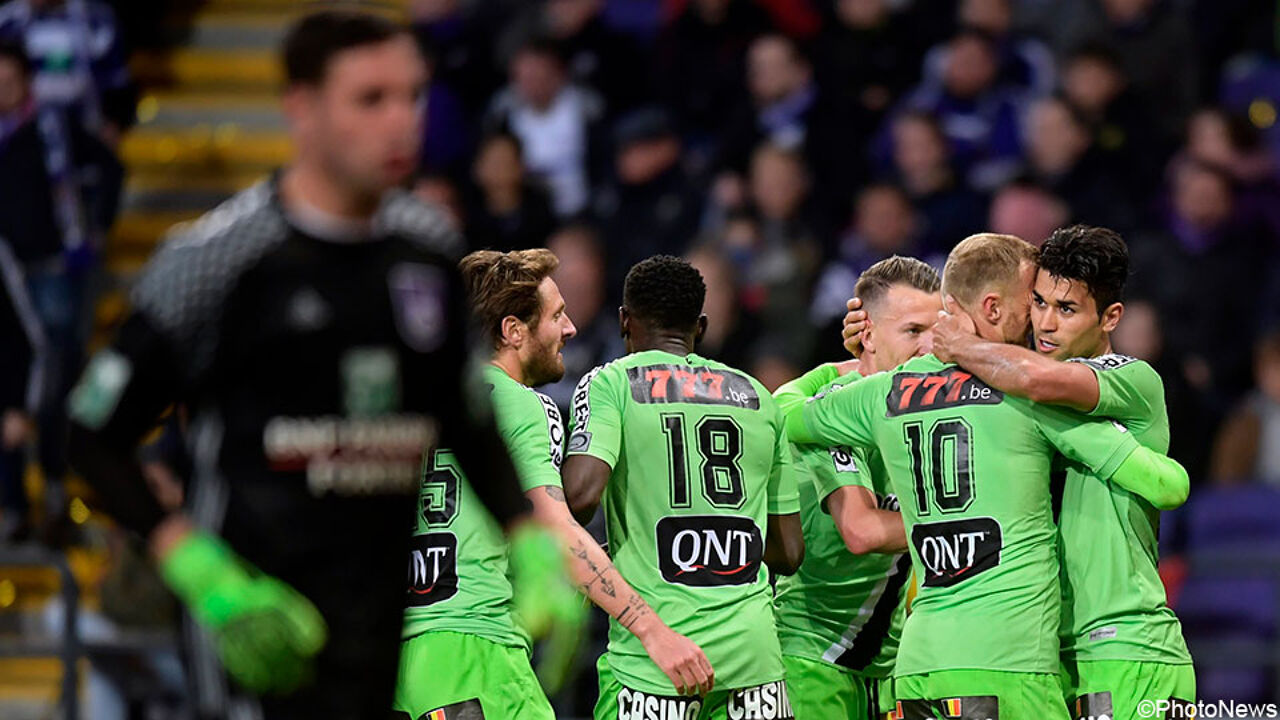 Charleroi sank Anderlecht with just one goal.
Anderlecht sank arch rivals Club Brugge last weekend, creating an 8-point gap with second-placed AA Gent. Football pundits said that "it was not a question of whether Anderlecht would become champions, but of when and where" with 6 days of play remaining in Play-off 1.
But the atmosphere has completely turned now, after Anderlecht were stunned by Charleroi. Anderlecht stumbled in a poor first half against the Zebras, playing a better second half but, missing all their chances and being denied a penalty, it was striker Hamdi Harbaoui who sealed it for Charleroi with a header.
Charleroi Coach Felice Mazzu, a rising star in Belgium who is named as the new coach for Club Brugge next season, was jumping from joy. He created a solid block, a team difficult to manoeuvre, and this paid off again in Anderlecht.
AA Gent clash with Anderlecht this weekend
Earlier, AA Gent took it 0-2 at Zulte Waregem, while Club Brugge beat KV Oostende 3-1. The gap between leaders Anderlecht and AA Gent is now down to 5 points, while Bruges are a further point adrift.
Next weekend sees the clash of the titans between AA Gent and Anderlecht in Ghent's Ghelamco Arena. Gent have the chance to come hot on the heels of their Brussels rivals and to boost their title hopes.
AA Gent have the best record so far in Play-off 1, picking up 11 points from 5 matches without losing a single one. Anderlecht have 10 points and suffered their first Play-off 1 defeat against Charleroi.