Barcelona terror suspects admit: "We were in Zaventem on 22 March"
Two terror suspects who were apprehended in the Barcelona area earlier this week, admit that they were at Brussels Airport on the day of the bomb blasts, 22 March last year. They admit they were inside the airport building, but deny any involvement in the terror attacks. The two were arrested as part of a large-scale probe into the terror attacks in Belgium.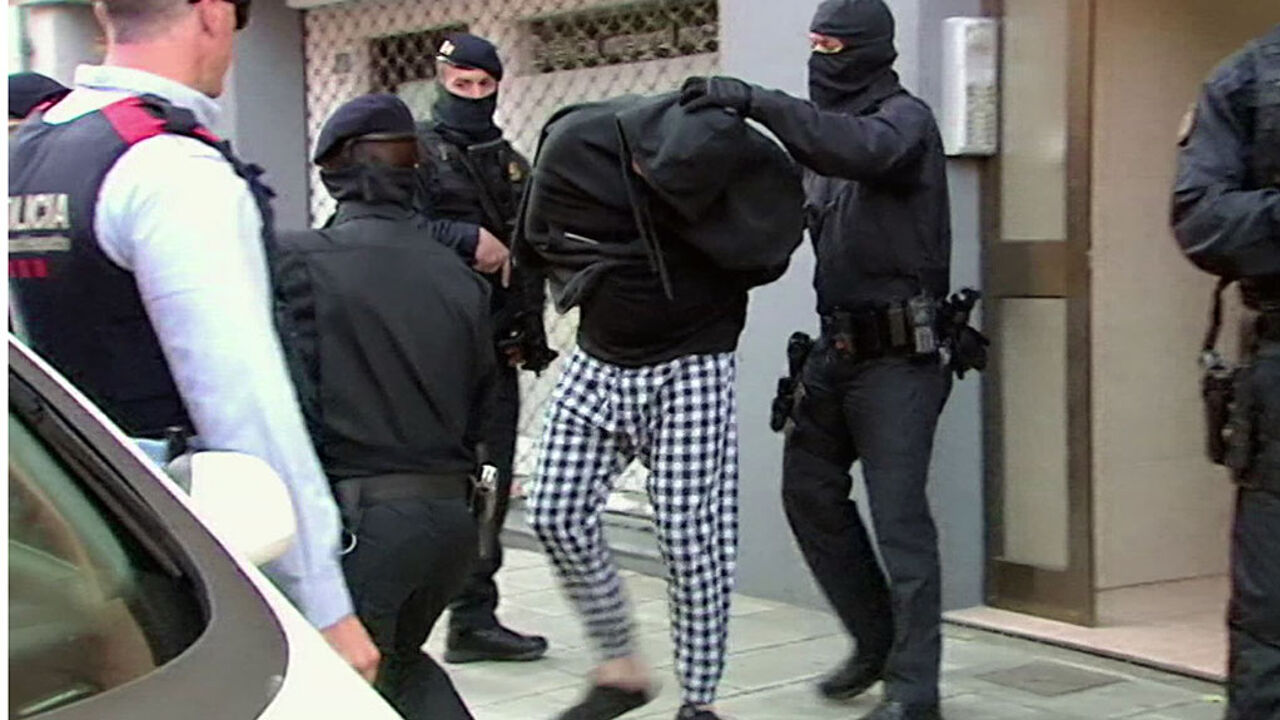 The two were arrested during a large-scale anti-terror operation in Catalonia, in cooperation with Belgian investigators and involving various house raids. A link between the suspects and the terror attacks in Maalbeek and Zaventem could soon be established, although the suspects deny any involvement. 
Reliable sources had confirmed to the VRT that the two had been spotted at Zaventem-based Brussels Airport on the day of the terrorist outrage; now, Spanish police sources say that the two have also admitted this during questioning, but that deny their involvement. This is despite earlier clues that they had telephone contacts with other suspects.