Walloon lawmaker attacked with a knife on Labour Day
The far left Walloon lawmaker Raoul Hedebouw has been attacked with a knife. Mr Hedebouw, who is known as a flambuoyant figure within the Communist PTB-PVDA, was attending a Labour Day rally organised by his party on the place Saint Paul in Liège.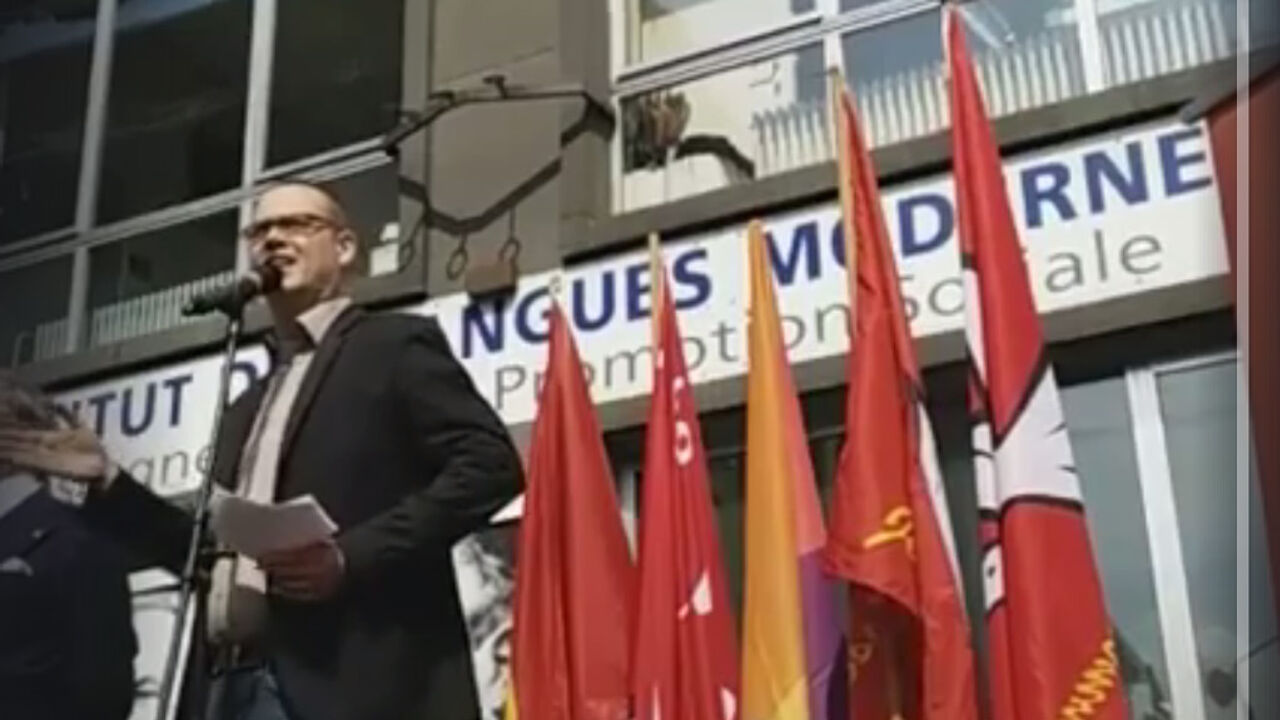 During the rally a member of the public attempted to attack the lawmaker with a knife. 39-year-old Mr Hedebouw is said to be only slightly injured in the leg. His assailant has been detained.
Mr Hedebouw's assailant is said to be in his forties and was found to be in possession of teargas. As he proceeded to stab the lawmaker he shouted "These PTB guys are idiots".
Video images show how a middle aged man approaches Mr Hedebouw from behind, stoops and touches the lawmaker with his knife.  Mr Hedebouw notices that something is happening, but does not seem particularly badly injured. There is panic in the crowd.
After the attack Mr Hedebouw did not need to be hospitalised.  He crawled onto a stage in order to hold his May Day speech saying "I have been stabbed, but more is needed to silence us."
The Communist party PTB is in the spotlight attracting more support in Wallonia than the social democrat PS in a recent opinion poll.