Free rail pass or extra bicycle for Brussels employees with company cars
If you work in Brussels and you have a company car, you can look forward to something extra in future: a rail pass or your own bicycle. The Brussels government wants to launch the initiative to tackle tailbacks in the capital. The news was reported by De Morgen and has been confirmed to our news desk by the Brussels Mobility Minister Pascal Smet (Flemish socialist).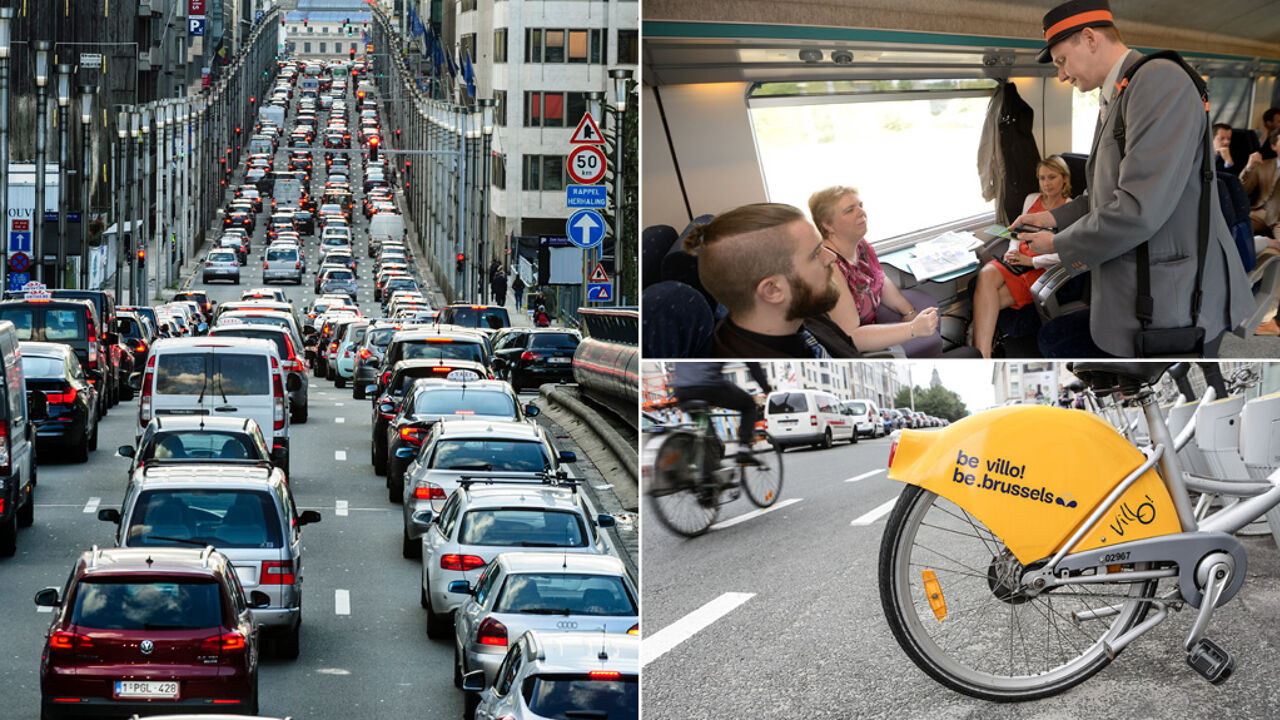 Each day, some 200,000 motorists are entering the capital by car, creating massive tailbacks. The Brussels government has been thinking of ways to tackle congestion for some time. Their latest effort is a remarkable one: businesses offering staff a company car, will be obliged to offer them either free train transport OR a free bicycle, or, at least, free membership of the bike-sharing initiative Villo. The companies will have to foot the bill.
Smet believes many employees are offered a company car while in fact they don't really need one. "However, if they would decide to take the train, they have to pay for it, which is why many just opt for the car in the end and skip the train."
"I want to take any possible measure to get commuters out of their car"
"I want to take any possible measure to get commuters out of their cars", Mr Smet told our news desk. This should ease congestion and reduce air pollution levels, an issue which was also addressed by the Vice-President of the European Commission Maroš Šefčovič yesterday.
Smet added that the Brussels plans are not interfering with the plans outlined by the federal government, which is also thinking of adapting mobility budgets as an incentive to have more commuters opting for alternative ways of transport.