Belgian patients go drug-shopping in the Netherlands
The fair city of Hulst just north of the Belgian border in the Netherlands was the destination of eight busloads of ailing Belgians on Saturday. At the initiative of the doctors' collective Medicine for the People 400 Belgian patients headed north to buy medicines more cheaply than at home.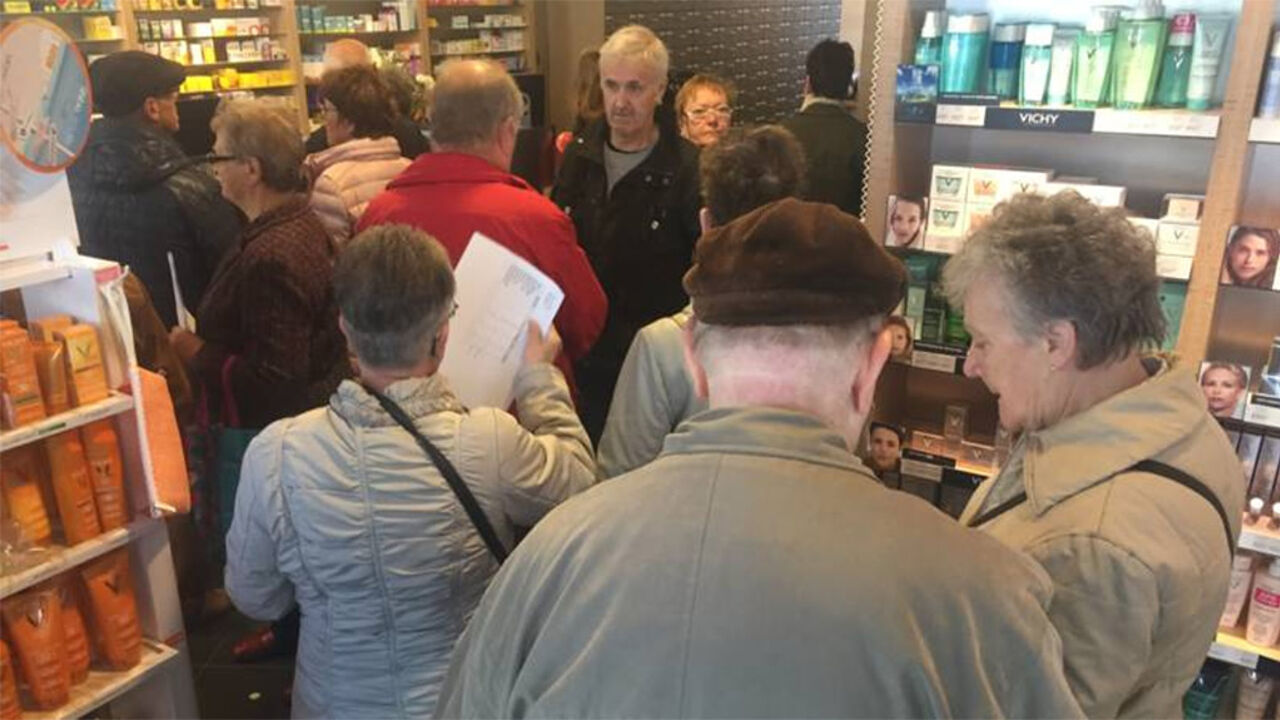 The initiative was staged to highlight the prices that Belgian patients have to pay.
Hulst is a favourite destination for Belgian shoppers and Belgians often outnumber natives on Sundays. Also on Saturday things ran smoothly. The organisation Medicine for the People affiliated to the Communist Labour Party had taken its precautions. Hulst chemists had been informed allowing them to deploy extra staff. Early on Saturday the 800-odd Belgian participants gathered on the market square with banners and placards. They also treated the good people of Hulst to song.
The Netherlands employs the 'kiwi model' that originated in New Zealand and that thanks to big orders gets pharmaceutical companies to lower their prices. As a result drugs are far cheaper in the Netherlands than in Belgium.
Many drugs are far cheaper in the Netherlands than in Belgium. A corticosteroid nose spray can easily cost 30 euros here. The price in the Netherlands is 7 euros. Painkillers too are far cheaper. A box of paracetamol tablets costs 1 euro in the Netherlands compared to 6 euros in Belgium.
Belgian health minister Maggie De Block was not impressed by the protest. She warned against overconsumption. She fears that introducing the kiwi model could mean that some drugs are no longer readily available.