Today is Open Building Sites Day across Flanders and Belgium. The Belgian Building Confederation is assuring access to 170 construction sites.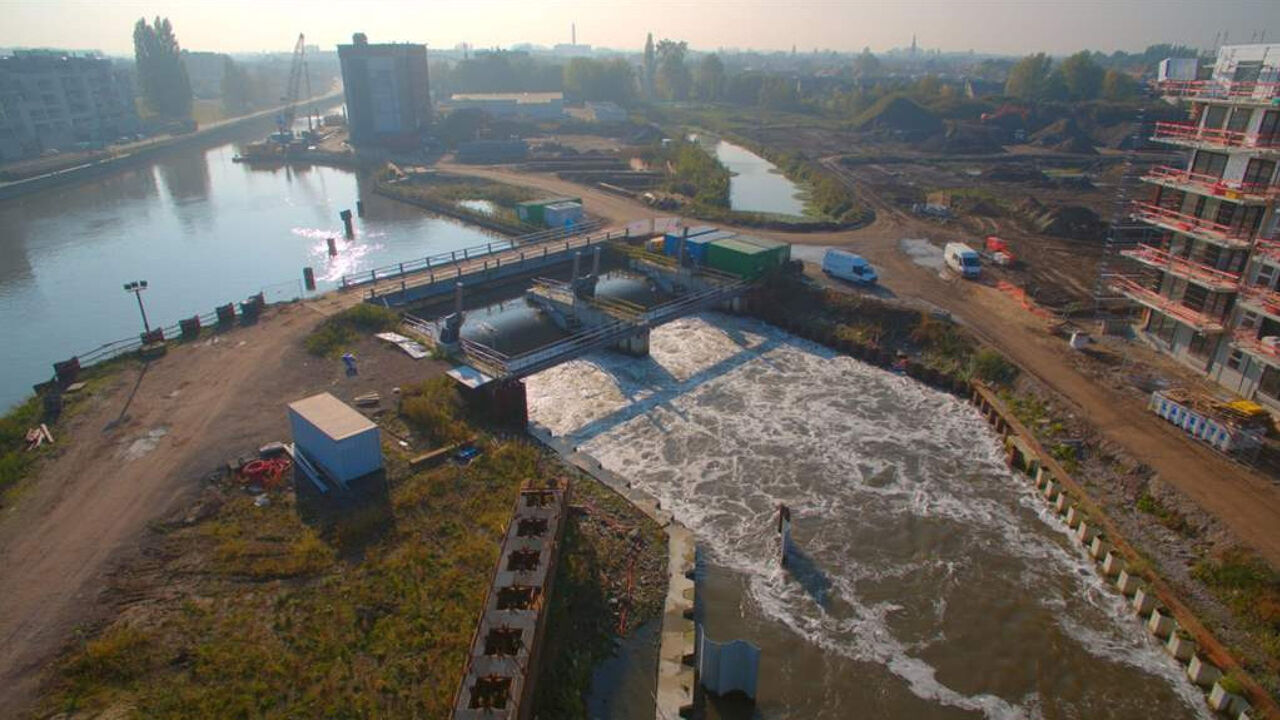 The Open Building Sites Day is being organised for an eleventh time this year. Follow the link in green to discover what is on offer. In 2017 the focus is on innovation and energy conservation and members of the public can take a look at how low energy homes and swimming pools are being constructed. Urban development and renovation are also in the spotlight, while several major infrastructure works are open to the public for a first time.
Several exemplary projects have been selected to show off innovation and professional skills in the building sector. The initiative is a public relations exercise, but several interesting projects are in show. These include the new provincial HQ in Antwerp Province, Aalter's new 'Spaghetti Junction' on the Ostend-Brussels motorway, the brand new lock in Harelbeke (pictured) and a historic tower in Brussels.
Open Building Sites Day is also an opportunity for youngsters to explore what the sector has to offer as far as jobs are concerned. Last year the initiative attracted nearly 80,000 visitors.