Club Bruges smell blood in title race
In football, Anderlecht are poised to clinch the league title in the coming weeks. However, the Brussels club seems out of form, struggling to a 2-0 victory against Zulte Waregem. Anderlecht are travelling to FC Bruges next weekend, and despite the four-point bonus, Bruges have smelled blood with just three days of play to go.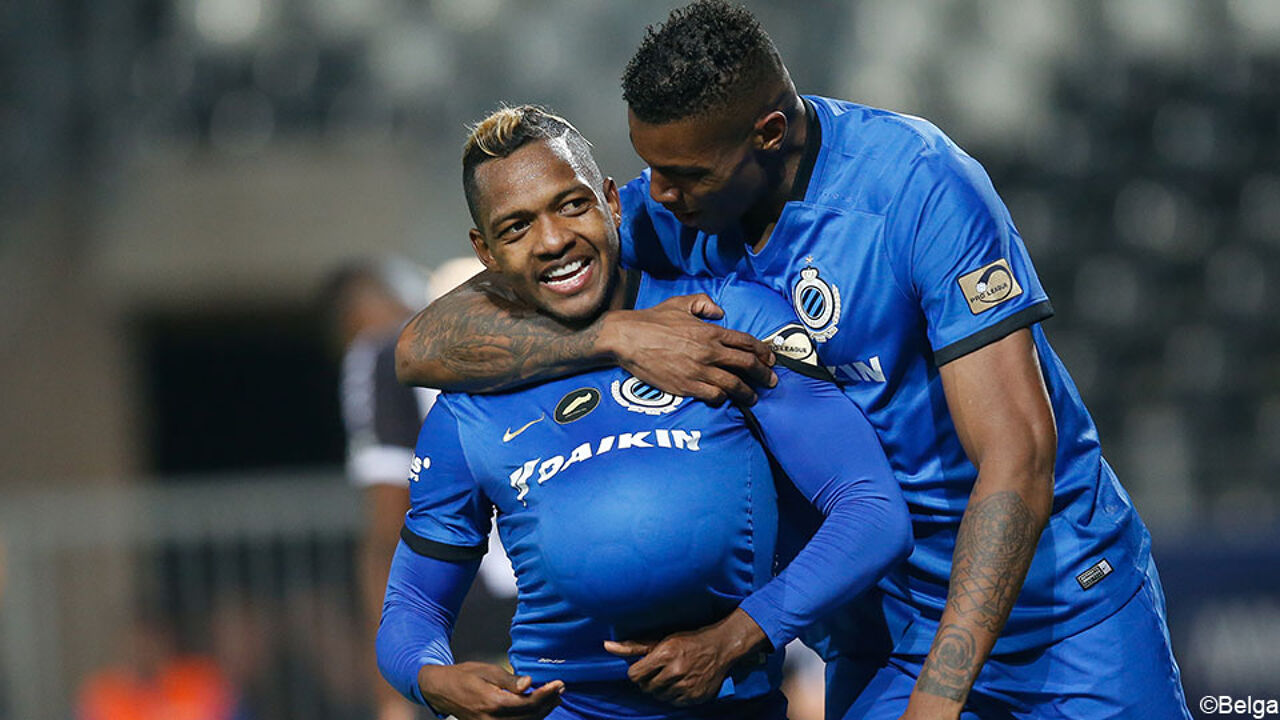 Club Brugge and Golden Shoe Izquierdo have the momentum.
Club Brugge had upped the pressure on arch rivals Anderlecht last Friday, taking it 1-3 at Charleroi after a José Izquierdo hattrick (photo). The Golden Shoe seems to be back in full force after an injury spell.
The win lifted Bruges to just a single point from leaders Anderlecht, who had to wait until Sunday evening to play. "This made us a little nervous", Anderlecht players admitted after the poor performance against Zulte Waregem. Cup winners Zulte are the only team left without a win in Play-off 1, a kind of season finale with only the best 6 teams of the league. 
"How poorly can you play?"
While Anderlecht eventually managed to restore the 4-point gap, with just 3 days of play to go, their poor play against Zulte dominated the sports headlines. "So bad... but champions in Bruges next week?" Het Laatste Nieuws wrote.
"How poorly can you play as the main title contender in the final sprint", the VRT football pundit Peter Vandenbempt estimates. This being said, Anderlecht can grab the league title next weekend in Bruges. If they win, they have a 7-point gap on Bruges with just 2 games to go. Last year, Anderlecht were humiliated in Bruges in Play-off 1; the Brussels club is determined to make up for that in what could be a very symbolic win. (photo below: Kiese-Thelin made it 2-0 for Anderlecht in stoppage time)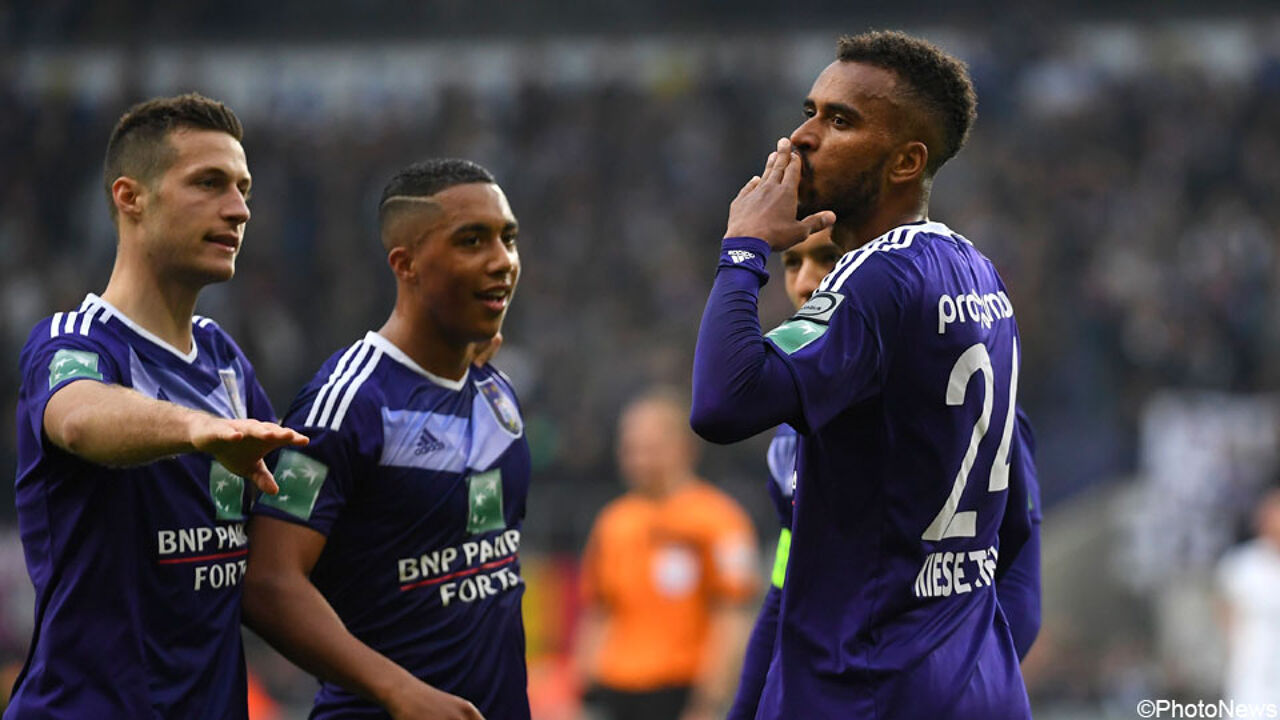 Bête noire
In the third match, KV Oostende downed AA Gent 4-2 in Ostend to shatter the visitors' title dreams. AA Gent will even have to fight for third place, with Ostend now coming back to just 3 points.
AA Gent made some bad mistakes in defence which cost them dear. The Buffaloes climbed ahead twice, but Ostend came back twice, and next steamrolled through to a 4-2 lead. The loss dashed the Buffaloes' title aspirations, seriously dented their hopes for second place and is putting third place in danger.
KV Oostende have become Ghent's bête noire. Ghent haven't been able to beat them on a single occasion this season. (photo below: immense disappointment for AA Gent)