Eurovision - why Blanche is switching from white to black
Only a couple of days before she will perform on stage in Kiev, has the Belgian Eurovision Song Contest ace "Blanche" decided to go for something completely different where her outfit is concerned. She is skipping the white dress and switching to a black one. "This will make her feel more at ease", says the VRT's Peter Van de Veire.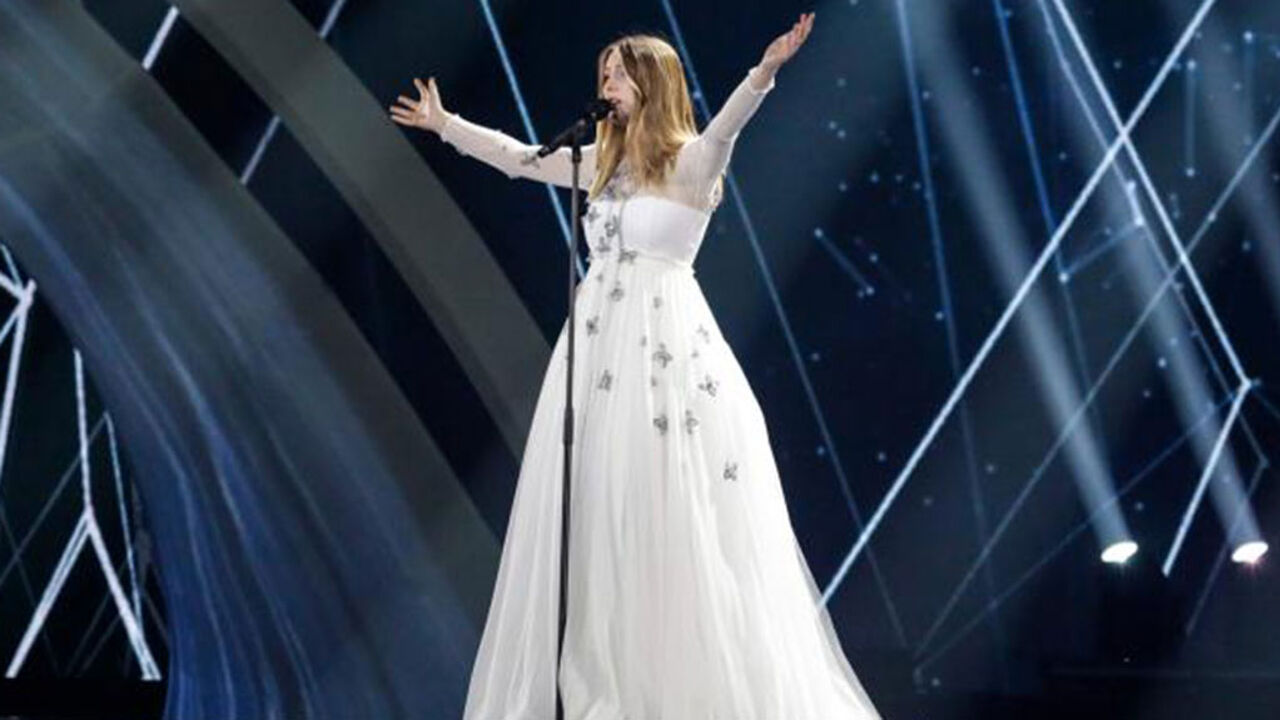 Blanche was rehearsing is a white dress in a white tulle and adorned with silver flowers last week. However, she has decided to switch to black just days before her semi-final performance.
Song Contest watcher Peter Van de Veire has not seen the new black dress yet, but it is believed it will be similar to the black dress Blanche was wearing during "The Voice Belgique" (photo below). "She was more at ease in that dress. It was less bombastic", explains Van de Veire.
This year, Belgium is sending a Francophone candidate. Flanders and Wallonia are taking turns in sending contenders. Blanche will compete in the first semi-final, next Tuesday, with "City Lights". She has to make it into the top-10 to advance to Saturday's final.