"Blanche's confidence is rising, top-5 should be possible"
The Belgian contestant at the Eurovision Song Contest tonight, 17-year-old Blanche from Brussels, had an excellent rehearsal for the occasion of the jury finals with 'City Lights'. Eurovision pundits André Vermeulen and Jens Geerts say that Blanche "is feeling better on stage" and that "her confidence is rising". It must be possible to clinch a top-5 spot, they conclude.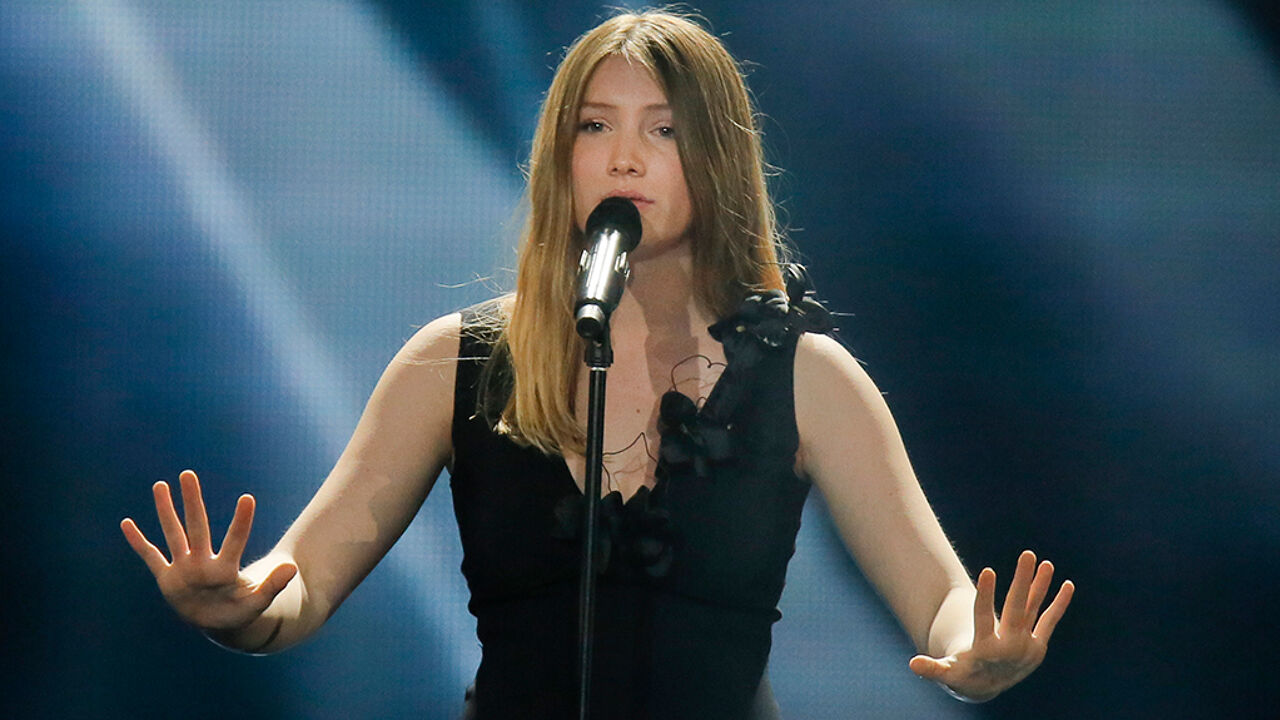 Copyright 2017 The Associated Press. All rights reserved.
Members of the public from across Europe will be able to cast their vote after the finals, but the juries of the various participating countries enjoyed a private showing last night in Kiev and cast their vote.
The VRT's André Vermeulen said that Blanche did very well in the jury showing. "You can see she keeps feeling better on stage, and that her self-confidence has risen after reaching the final. She is also much more relaxed when talking to the press." 
The tables seem to have turned compared to a week ago, when she was hesitant, and not making a great impression on stage, lacking self-confidence. OUT-tv reporter Jens Geerts put it this way: "It is still not 100 percent, but each performance is an improvement on the previous one. If we had had three more weeks, she would have won. But unfortunately the final is tonight."
Blanche will be the 23rd to perform, after hosts Ukraine. Both Vermeulen and Geerts estimate that a top-5 should be possible. Geerts adds: "I hear from some journalists that there is a big chance she will win it. That, we will have to see."