Belgium a respectable fourth at Eurovision Song Contest
Belgium's Blanche finished fourth at this year's Eurovision Song Contest in the Ukrainian capital Kiev on Saturday evening. The 17-year-old from Brussels' fourth place came largely thanks to tele voting by that were watching the Song Contest in other participating countries.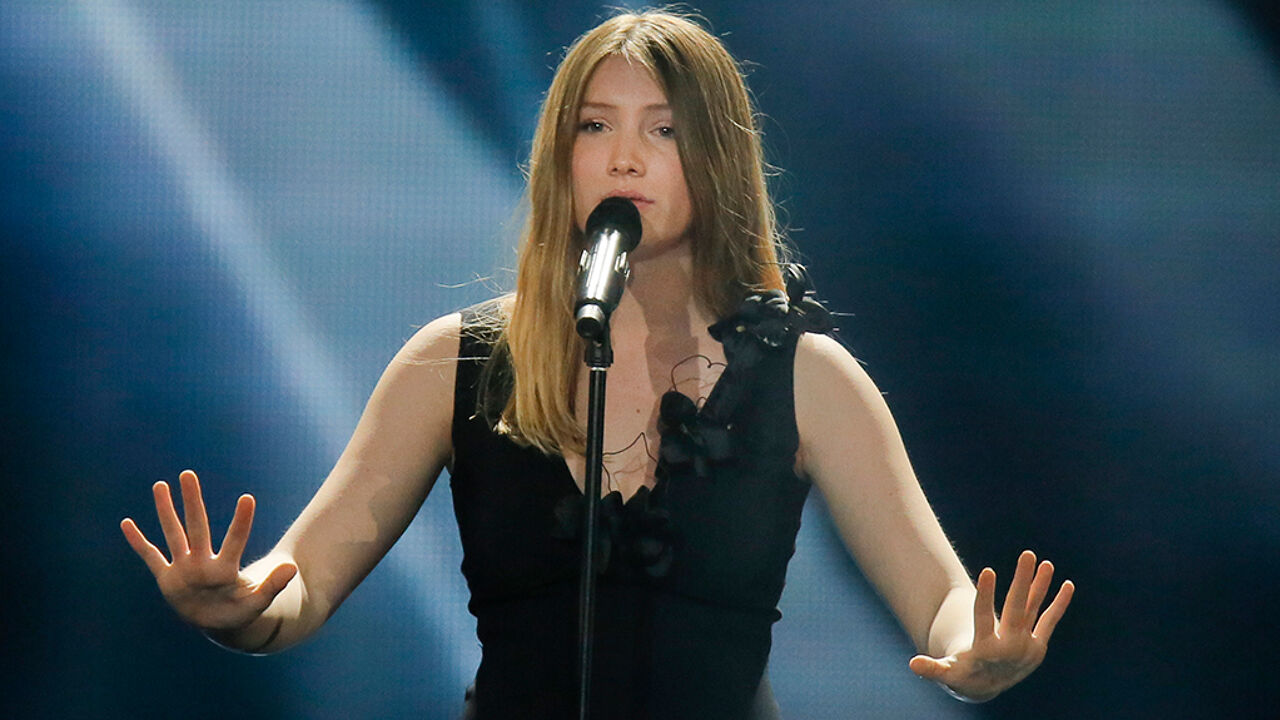 Copyright 2017 The Associated Press. All rights reserved.
After the national juries' votes had been counted Blanche, who was selected for the Eurovision Song Contest by the Francophone public broadcaster RTBF, had just 108 votes, a country mile behind the eventual winner Portugal that by then had almost 400 points.
However, once the viewers' and listeners' votes had been added, Blanche finished in fourth place with 363 points.
Blanche's performance equals that of the last RTBF candidate Loïc Nottet two years ago. The VRT and our Francophone colleagues take it in turns to choose Belgium's Eurovision Song Contest candidate.
Belgium received 1 point from Sweden and Ukraine, 2 points from Denmark, Austria, Estonia, Iceland and the Netherland, 3 points from Cyprus, 4 points from Spain and Lithuania, 5 points from Slovenia, 6 points from Montenegro and Switzerland, 7 points from Italy, 8 points from San Marino, Israel and Portugal, 10 Latvia and Poland. Only Ireland gave us the full 12 points. A further 255 points were added via tele voting.
Blanche's performance in the final was far stronger than in the Tuesday evening's semi-final, where she also finished fourth. Then our candidate scored 165 points, well behind third-placed Sweden (227 points), Moldova (291 points) and Portugal (370 points).