A 1-1 draw at Club Brugge was not enough to ensure Sporting Anderlecht of their 34th Belgian first division title. Racing Genk continued their excellent run in Play-off II B with 2-0 win away at Excel Mouscron.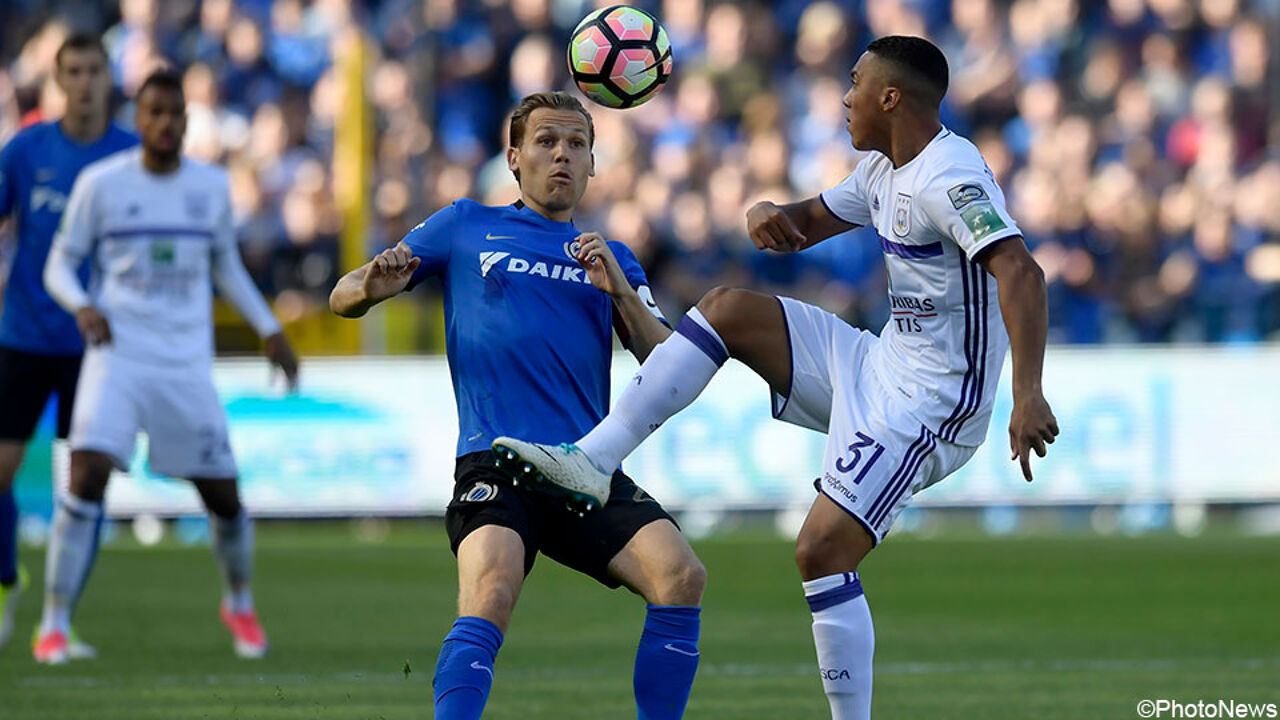 Matches between Club Brugge and Sporting Anderlecht are always highly-charged affairs, but the two teams fourth meeting of the season was of even greater importance.
With 3 games left the home side Club Brugge were 4 points behind Sporting Anderlecht. Victory for the visitors would mean that they would become Belgian Champions for the 34th time.
The fact that this might happen in the stadium of their bitter rivals Club Brugge gave it an extra dimension.
Anderlecht got off to a dream start with Hani opening the scoring from a well-placed free-kick on 9 minutes. The vistors seemed in control until Spajic's foul resulted in a Club Brugge free-kick.
Vormer followed the example set by Hanni and found the back of the net on 36 minutes. The half ended 1-1.
Saved penalty costs Anderlecht dear
Club Brugge turned up the heat early in the second half with chances Rotariu and Vanacken. However, Anderlecht survived the club onslaught.
Anderlecht brought in Teodorczyk on the hour that served as turning point. Sporting came forward more and were given an excellent opportunity to score when they were awarded a penalty after Engels brought down Acheampong inside the box. However, Tielemans' spot kick was saved by Club's American keeper Ethan Horvath.
An exciting climax to the match was marred numerous fouls. Vormer tried to score a second from a free-kick, but it was not to be. Touba had the best chance to score for Club.
However, the score remained 1-1. With two games to go Sporting Anderlecht remain 4 points clear of Club Brugge at the top of the Belgian First Division.
KRC Genk win again
Second half goals by Malinovskiy (63 minutes), Boëtius (70 minutes) were enough to give KRC Genk a 2-0 victory in their match away to Excel Mouscron. The Limburgers have 22 points from 8 games and are already certain of a place in the Play-off II final.