Carlien goes on a date: "I couldn't refuse after what he did in the Giro"
Carlien said yes. Not that she is going to marry the Belgian cyclist Victor Campenaerts, but at least she is going out on a date with him. That's a start. Carlien, an unknown Flemish girl until a couple of days ago, suddenly made it to national television after Victor Campenaerts put her in the spotlights in the Giro d'Italia.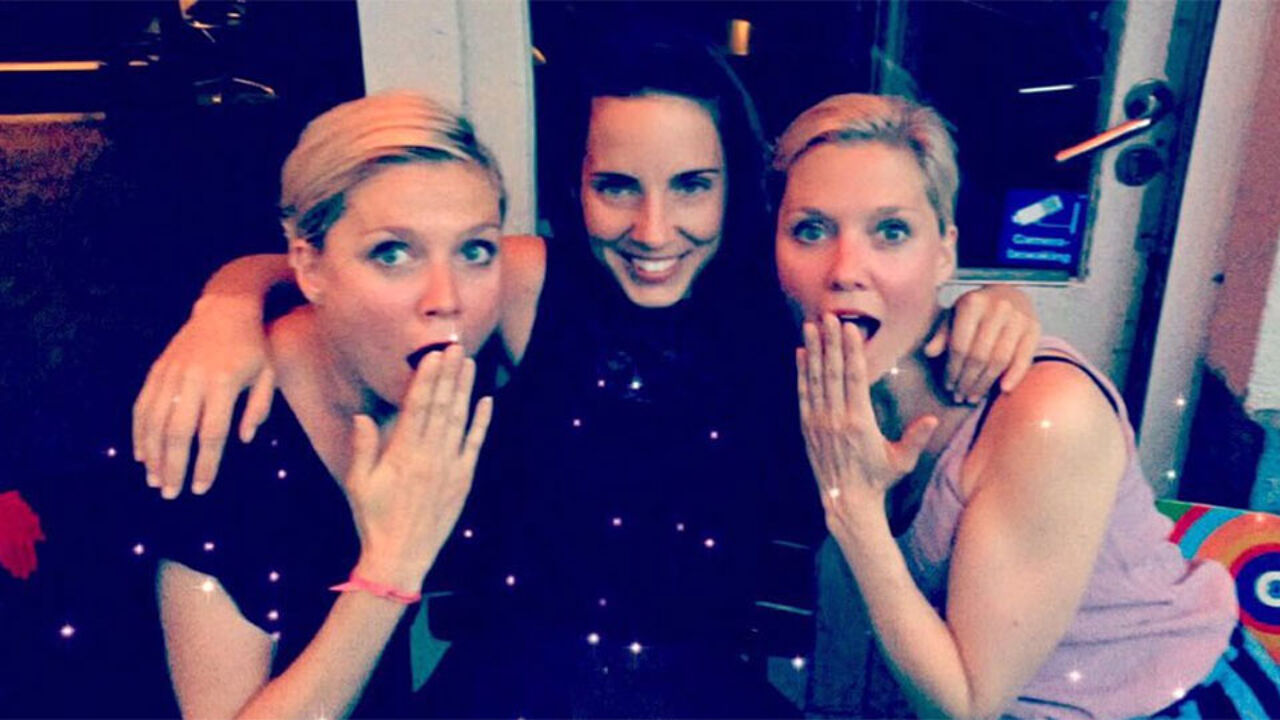 This is how the story unfolded. The Tour of Italy (Giro d'Italia) had an individual time trial yesterday. One cyclist catching the attention was Belgium's Victor Campenaerts, the Belgian champion in this discipline.
He unzipped his tricolour Belgian shirt several times when on camera to reveal a special message: "Carlien. Daten?" A short but powerful message that caught the eye of the Giro's camera teams and that soon went viral. (continue reading below the photo)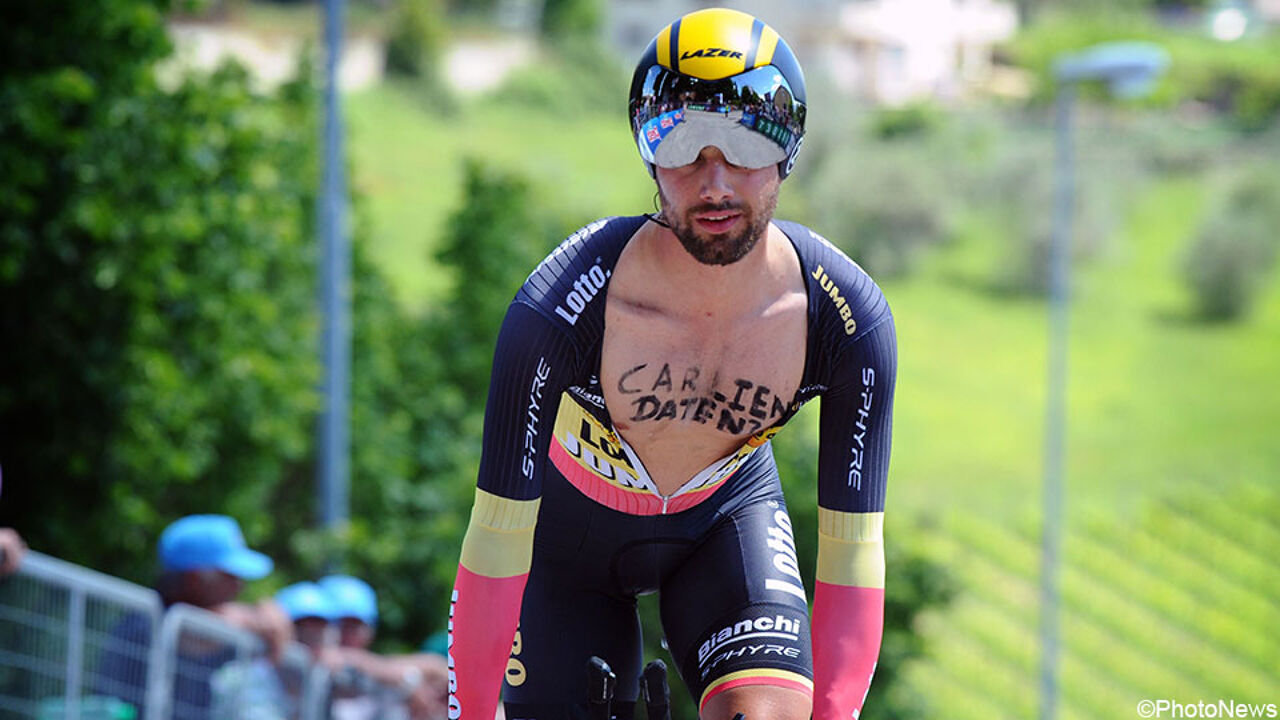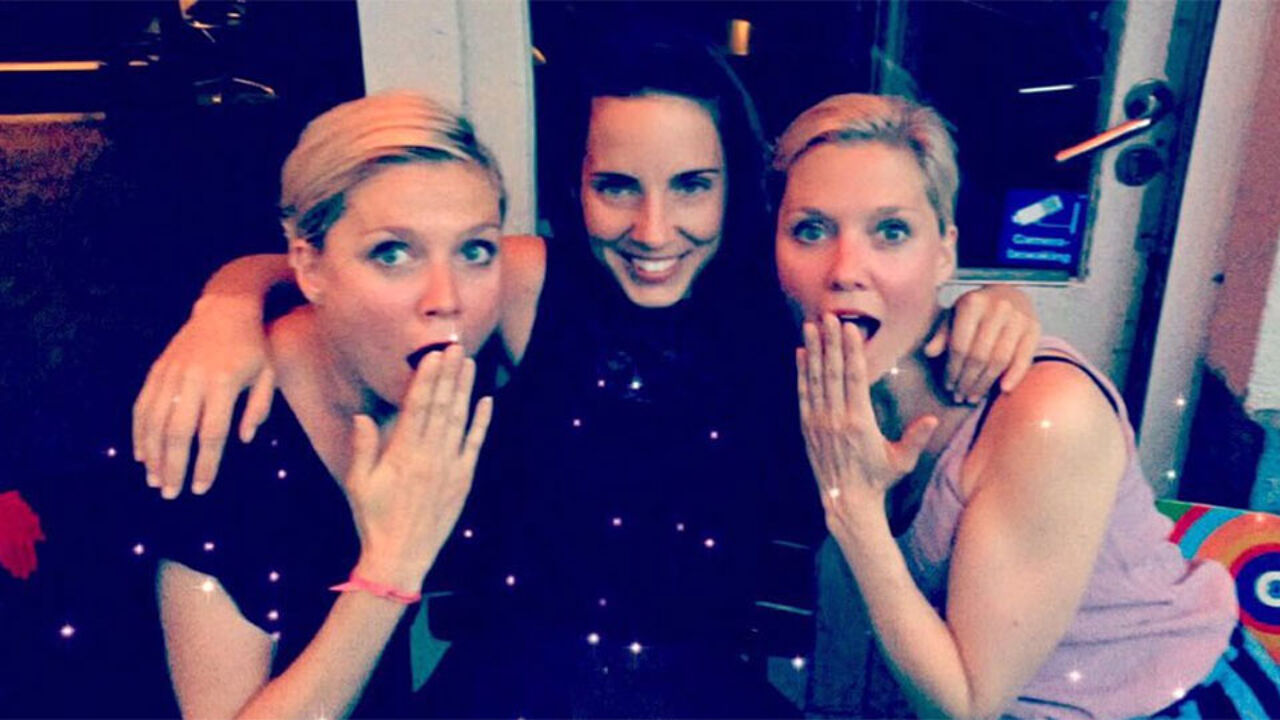 "I find it cute"
Campenaerts (25) explained the Flemish youth radio station Studio Brussel that "I know Carlien for some time now, but I never had the courage to ask her out. So I did it this way."
His request soon yielded effect. Campenaerts made the headlines on the radio and TV news in Flanders, and his message was a hit on social media. Carlien was soon contacted by journalists: "I hadn't seen his initiative live on TV. But a journalist called me and explained. I was surprised, but it was cute."
"Not a movie, I always fall asleep then"
Meanwhile, she was hardly in a position to refuse, considering the reactions on social media. She also posted a tweet to respond. (photo above). "Yes, I will accept the invitation", she told StuBru. "Victor also called me. We just have to set a date now."
Victor and Carlien have known each other for some time. She used to take part in triathlons and received swimming tips from Campenaerts. "I couldn't refuse. I like to go eating and cycling, but maybe he won't feel like more cycling after the Giro. I don't want a movie. I always fall asleep then."
A 'no' for Peter Van de Veire
Campenaerts' message was copied by the radio presenter Peter Van de Veire as a hoax. He wants to take Linde Merckpoel (Studio Brussels) out for a date. Merckpoel presents the StuBru morning show during the week. However, Merckpoel refused with a clear message on Twitter, saying "Kiss my..."