"Keep romance and a cycle race separated please"
The Belgian president of the international UCI jury in the Tour of Italy, Luc Herpelinck, explains why Victor Campenaerts has to cough up a fine worth 100 Swiss francs (92 euros, red.) for his special message to Carlien, live on television: "You can't abuse the sport of cycling for personal purposes." Campenaerts, a Belgian cyclist, had invited a woman for a date during the time trial, by showing a written message on his chest.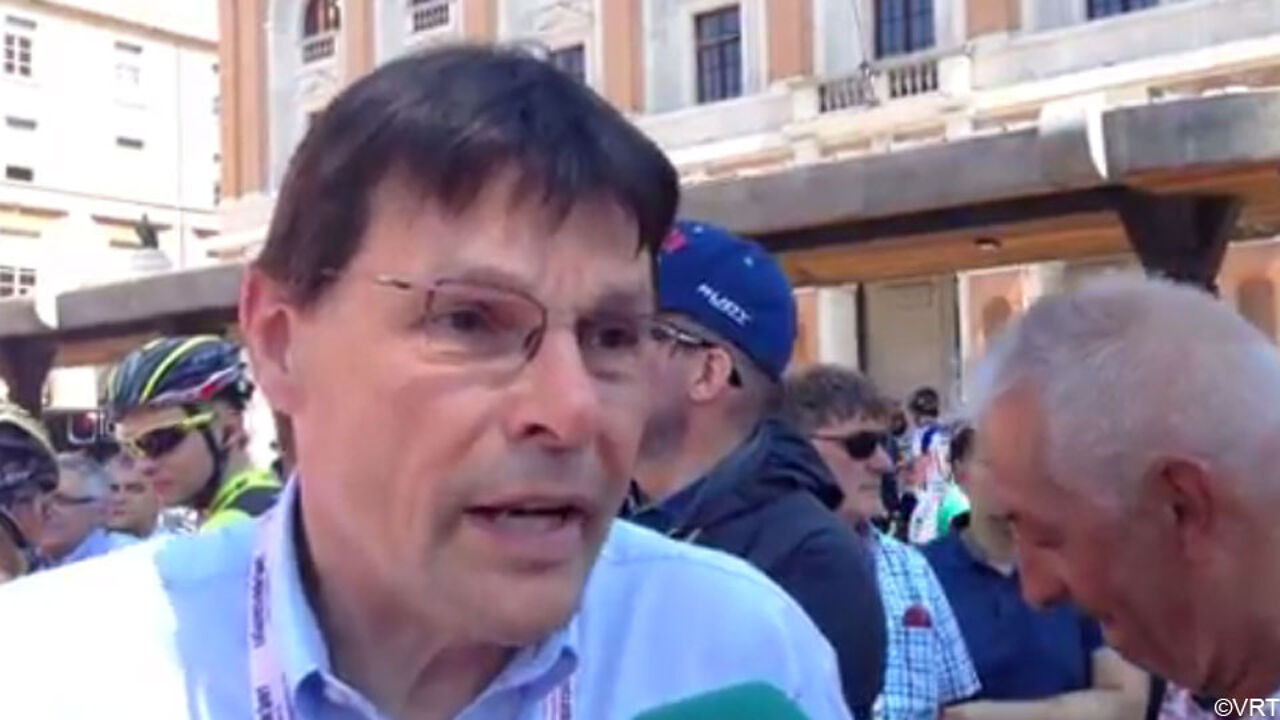 "Carlien, daten?" This message went viral, but the International Cycling Union (UCI) and organisers of the Giro d'Italy found it less amusing. Jury president Herpelinck explains that "Campenaerts has not damaged the sport in itself, but he has dented the image of the sport. You are allowed to bring a message, but not in this way."
"Crossing the finishline after an individual time trial with a naked chest, knowing you will be broadcast live: it was not nice to see. Our signal is that cycling cannot be used for this kind of thing in a live broadcast."
"The question is not whether we are romantics (in the jury). I think riders can better save their romantic skills for outside the race. After all, this is the Tour of Italy. This is a serious business. If we would not react, this would set a first for many others."