Short of bids at the auction, but Keith Haring shipping container sold after all
Nobody seemed interested at the auction itself, but a shipping container painted by the late American artist Keith Haring has found a new owner after all. It has been sold for "over a million euros", the Dutch auction house Venduehuis confirmed after reports in Dutch media.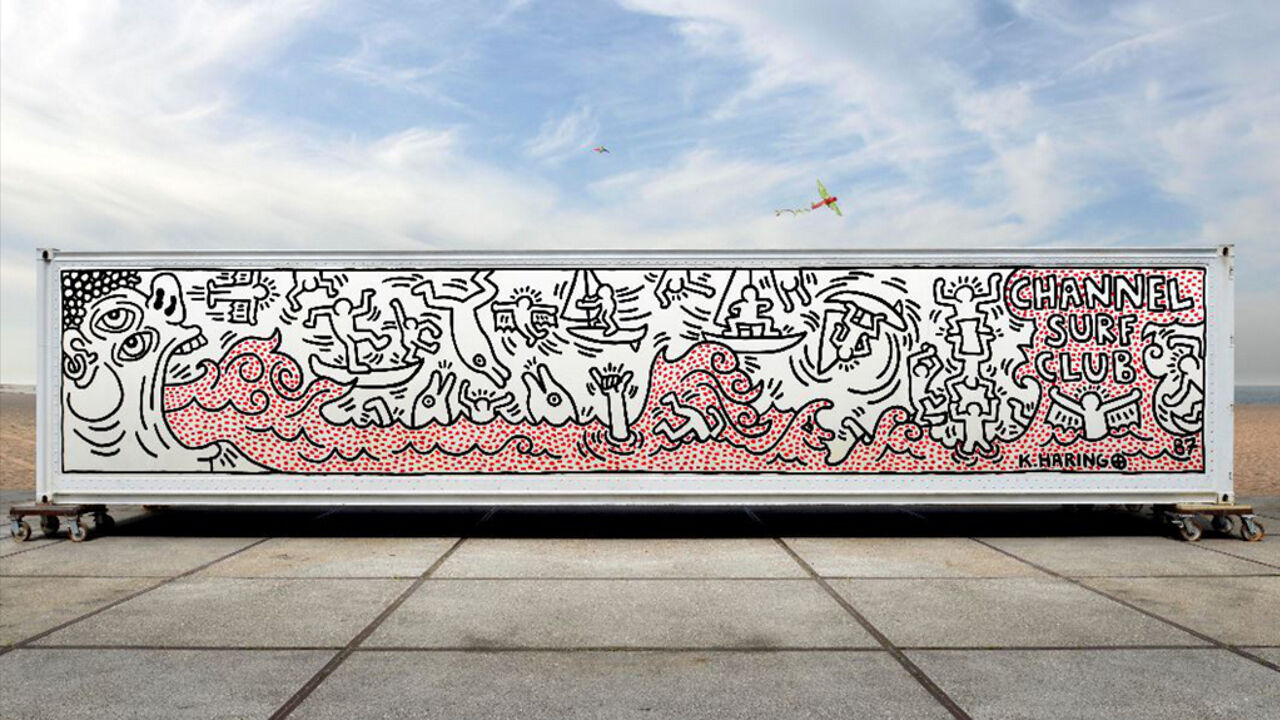 The auction itself was not a success, initially. The container was supposed to fetch between 1.5 and 2 million, but when bidding started at 1 million, silence reigned. There were no bids via the telephone or the internet either.
"Lot 145" was labelled as unsold, but not for long. Just an hour later, it was sold after all, for a price "over 1 million euros". It is not clear who the buyer is.
Keith Haring painted the container wall in the summer of 1987 at the Channel Surf Club in Knokke, where it served as a shed for surf boards. It took the artist about 4 hours to paint the whole wall, measuring 2.5 by 12.5 metres. The work vanished 1.5 years later, only to surface again at an exhibition of the Verbeke Foundation.