Belgian beer culture on UNESCO World heritage list
The United Nations Educational, Scientific and Cultural Organisation UNESCO officially handed over a certificate confirming that Belgian beer culture is World heritage. The ceremony was attended by the Culture Minister of Belgium's three language communities and representatives of the Belgian brewers at Brussels Town Hall on Friday.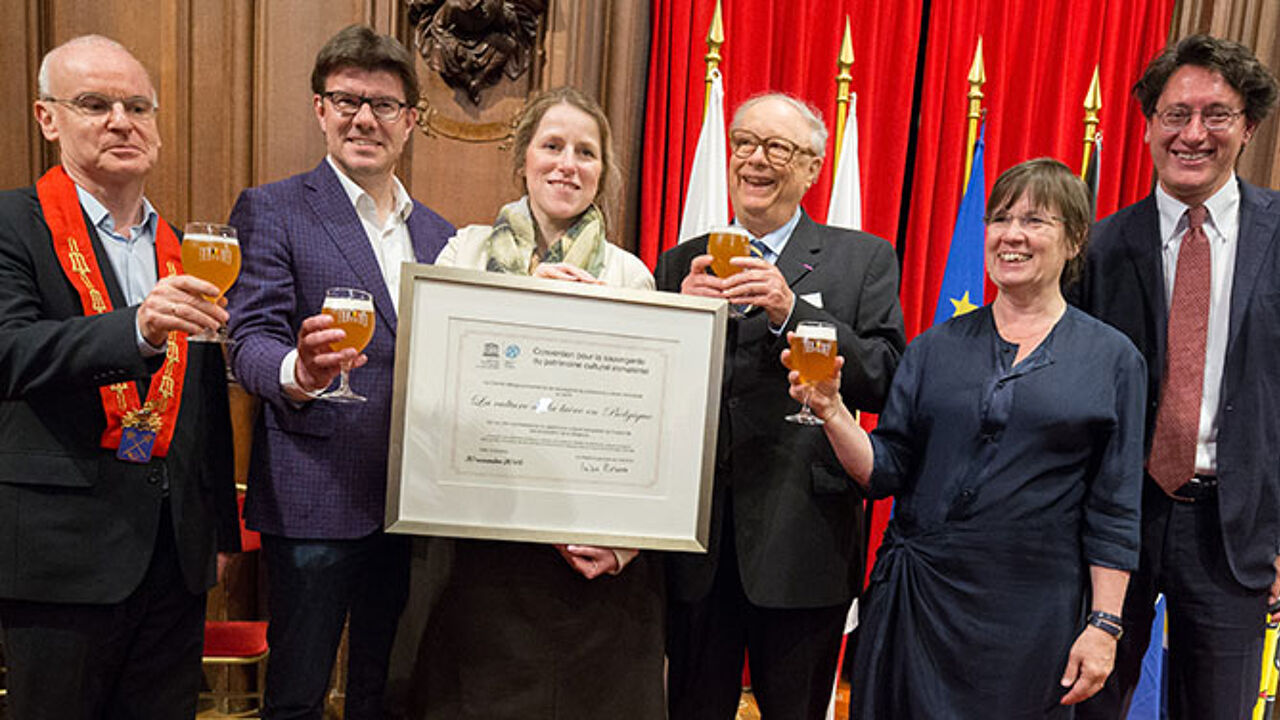 The UNESCO recognition of Belgian beer culture as "Intangible cultural heritage" dates from 30 November 2016. It was Belgium's German Language Community that had requested that our beer culture be given recognition.
This was a way of speeding up the process as both the Flemish and Francophone language communities had already put in requests for other aspects of our Intangible cultural heritage to be given UNESCO recognition.
The Flemish Culture Minister Sven Gatz (liberal) the Francophone Language Community's Culture Minister Alda Greoli (Christian democrat) and the German Language Community's Culture Minister Isabelle Weykmans (liberal) were all keen to stress that the recognition was the result of cooperation between all three language communities.
Mr Gatz is a former Chairman of the Belgian Brewers Federation. In an interview with the press agency Belga, the Flemish Culture Minister explained how the request was drafted.
"The only problem was finding the right words. To us our beer culture is self-evident, but how can you explain it to a South Korean or a Namibian? That was the challenge and I am really glad that we succeeded.
"No beer culture without beer"
No the beer itself, but the culture of serving and drinking beer has been given recognition.
"There would be no beer culture without beer, but we shouldn't reduce it to beer alone. UNESCO wanted proof of the added value it brings to people's lives that is the "intangible": it brings people together around something they share, find important and want to see evolve further".
Our beer culture is the 11th aspect of Belgian life that has been added to UNESCO's list of the World's intangible heritage. The carnivals in Aalst (East Flanders) and Binche (Hainaut), the Holy Blood Procession in Bruges (West Flanders) and Fishing for prawns in Oostduinkerke are among the other Belgian activities already given recognition.