Bus breakdown? Passengers come to the rescue!
When a bus of the Brussels public transport company MIVB/STIB broke down, there was a problem: the vehicle was blocking a busy tramline. No problem though, as a number of passengers stepped in to give the giant a shove.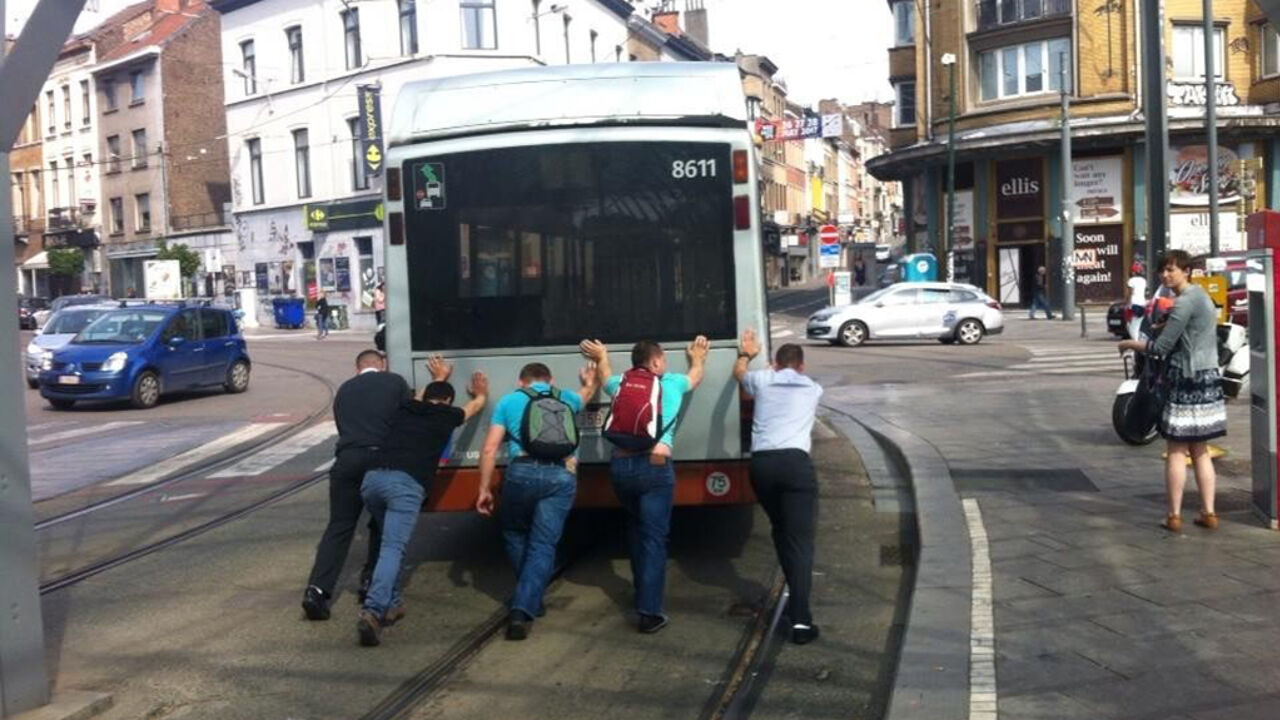 The incident happened at the bus and tram stop Flagey, on the square with the same name in Elsene. A bus from line 71 could not go on. It was blocking tram line 81. A couple of commuters joined forces to get the bus moving again.