Trump visit: public services disrupted tomorrow and on Thursday, roads closed
The visit of the American President Donald Trump will impact on traffic and disrupt public transport services in the capital tomorrow and on Thursday. A number of metro entrances will be closed, and some bus and tram routes close to the national airport will be adapted. On Thursday, the important metro hub at Schuman will remain closed. There is also a demonstration coming up.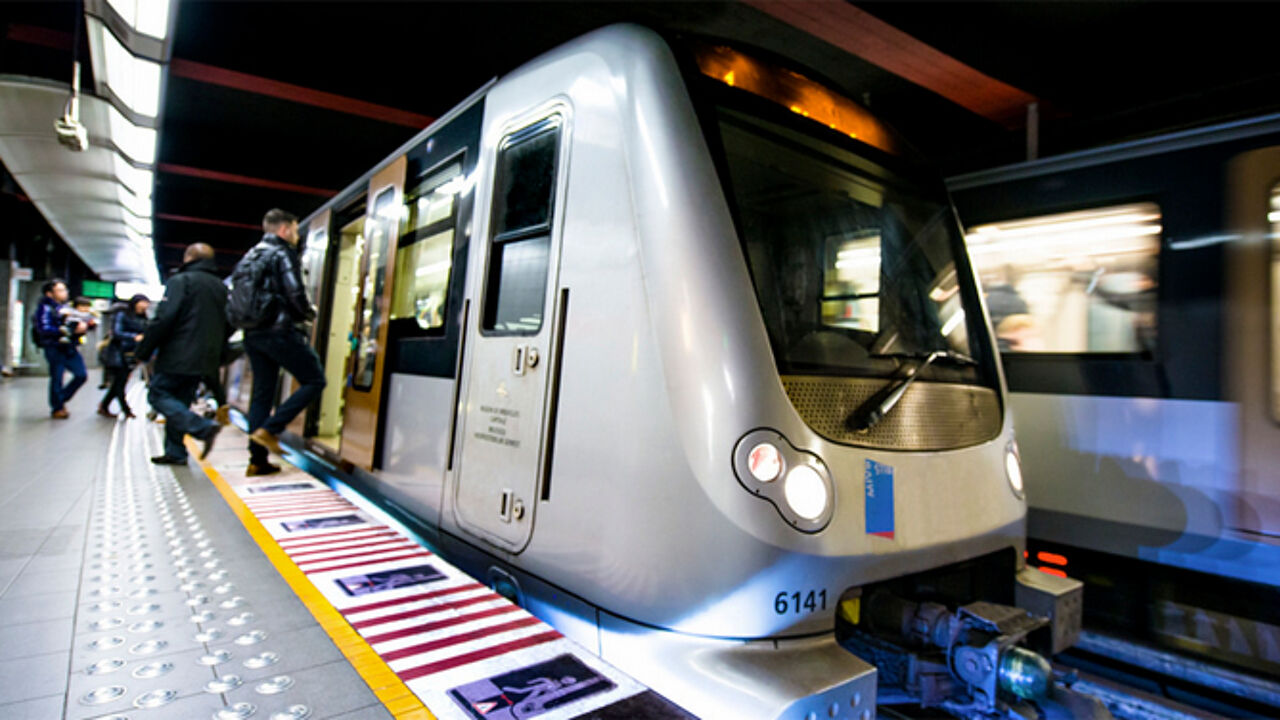 Trump is expected to arrive tomorrow afternoon. He will pay a short visit to Brussels and attend a NATO summit in Evere (where the new NATO premises will be inaugurated).
Some metro station entrances will be closed at Kunst-Wet, Schuman, Troon, Louiza and Naamsepoort. This will be the case between 2:30PM tomorrow and 4:30PM on Thursday. Schuman itself will be closed completely on Thursday, which is a Belgian bank holiday. However, metro services themselves will not be disrupted. 
Bus and tram lines between the centre of Brussels and Brussels Airport will be adapted to Trump's schedule. "Most affected will be the tram lines 92, 93 and 94 and buses near Troon", says An Van Hamme of the MIVB/STIB.
Avoid Brussels by car!
Traffic in the capital is expected to be heavily disrupted, both on Wednesday and Thursday. A number of streets will be barred for several hours, while some major trunk roads will be closed the whole Thursday. "Going from one place to another in Brussels will be difficult", police warn.
Mostly hit will be the NATO neighbourhood in Evere, and the area of the Schumanplein, Paleizenplein and Naamsepoort. Part of the Inner Ring Road will be closed between Louisa and Naamsepoort (Port de Namur).
Trump will be taken from Melsbroek to the Royal Palace after landing tomorrow afternoon, which means that roads will be closed on his route, though the exact course may still change for safety reasons.
Motorists take care: streets closed, no parking allowed
Also bear in mind that the busy Wetstraat, Beliardstraat and Hertogstraat will be barred for several hours. Make sure you don't leave your vehicle behind on a parking spot, because it will be towed away. The same goes for motorbikes and even bicycles.
Further problems are expected tomorrow afternoon when a demonstration against Trump's visit and NATO starts at the North Station, around 5PM, going into the city and returning.
If you want to take the car after all, you may want to consult the Twitter feed of the Brussels police via @ZPZ polbru
Brussels Airport also affected
For safety reasons, Brussels Airport is not announcing when exactly the presidential plane 'Air Force One' will be landing tomorrow afternoon (although the touchdown should be in Melsbroek).
When this will happen, the air space will be closed and air traffic will be suspended for a short while. This may cause certain delays. Brussels Airport is also asking passengers to come to the airport by train.