Michel and Trump have a chance to patch things up
The Belgian PM Charles Michel is to receive Donald Trump personally after the American President has arrived in Brussels this afternoon. Their encounter at the Royal Castle is the first of two, as they will also meet tomorrow. Their meetings will be rather awkward, bearing in mind their past record. Quotes from the past suggest the two are not the best of friends.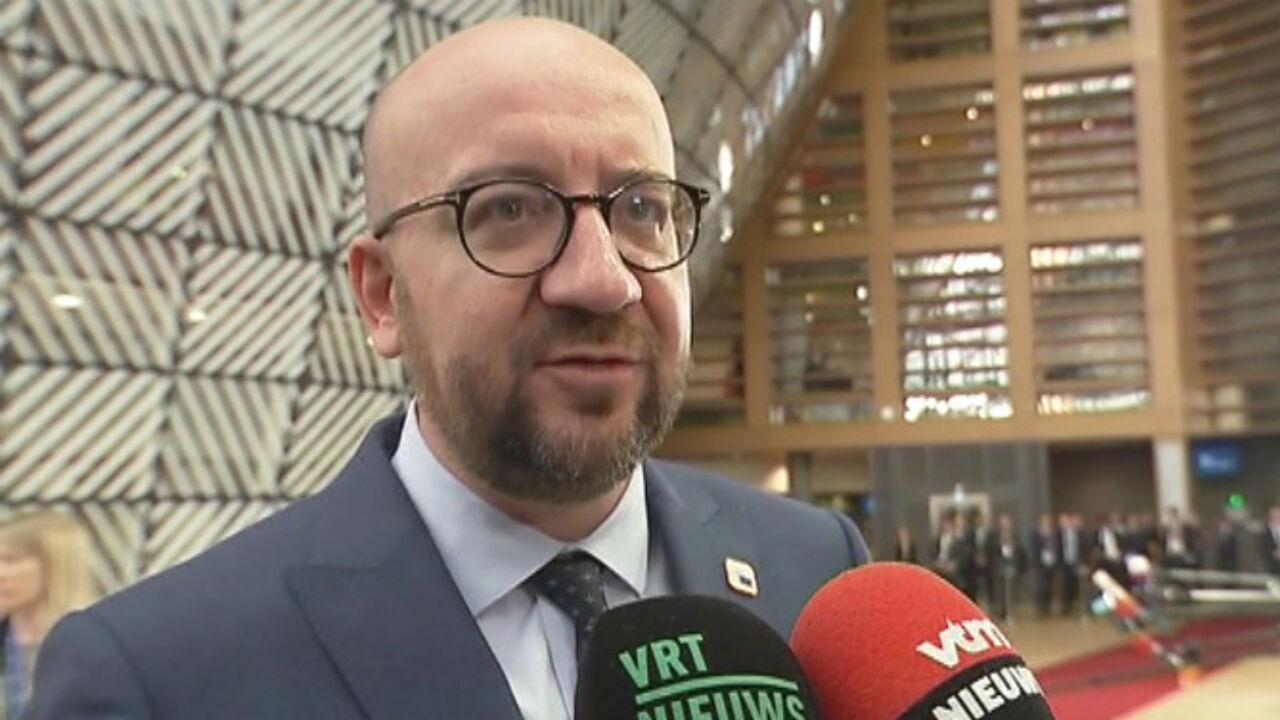 It started in the aftermath of the terror attacks in Paris and Brussels, when Trump - still a candidate to become President at that time - called Brussels a hellhole.
The Belgian PM Charles Michel took the attack on his capital personally and retorted during a meeting for the Chamber of Commerce in New York: "I keep forgetting his name. But there is candidate which is running for president who called Brussels a hellhole. He wanted to be with us tonight but we cancelled his invitation", Michel joked in his speech, sparking laughter and fun, and a round of applause among his audience.
Michel, who did not expect Trump to actually become President at that moment, continued: "Brussels is a lot of things. But it is foremost an international hub of the third most globalised economy in the world."
"Be professional enough to put it behind you"
Michel and Trump are bound to discuss security, international trade and the climate, among other things. The U.S. remains an important partner for Belgium, both in the area of commerce and security. Michel will probably urge Trump to respect the worldwide Paris Climate Deal, and to take European values such as democracy, women's rights and freedom of press more into account.
The former Belgian Foreign Minister, Steven Vanackere, does not see a problem considering their past record: "This is about serious business now. Personal feuds should not play any role here."
At Thursday's NATO meeting, Michel will demand a clear point of view from Trump about NATO, after Trump sent contradicting signals about the alliance: to which extent does he believe in its future, and which contributions does he want smaller countries to make?