Melania Trump visits children's hospital but skips Delvaux store
While her husband Donald Trump was engaging in talks with Michel and Macron and attending a NATO meeting, the American First Lady Melania Trump had an alternative programme. Melania wholeheartedly visited the Queen Fabiola Children's Hospital in the morning, went inside the Margritte Museum but skipped the Delvaux shop before the delegation of partners of the NATO leaders was received in Laken Castle to visit the Royal Greenhouses.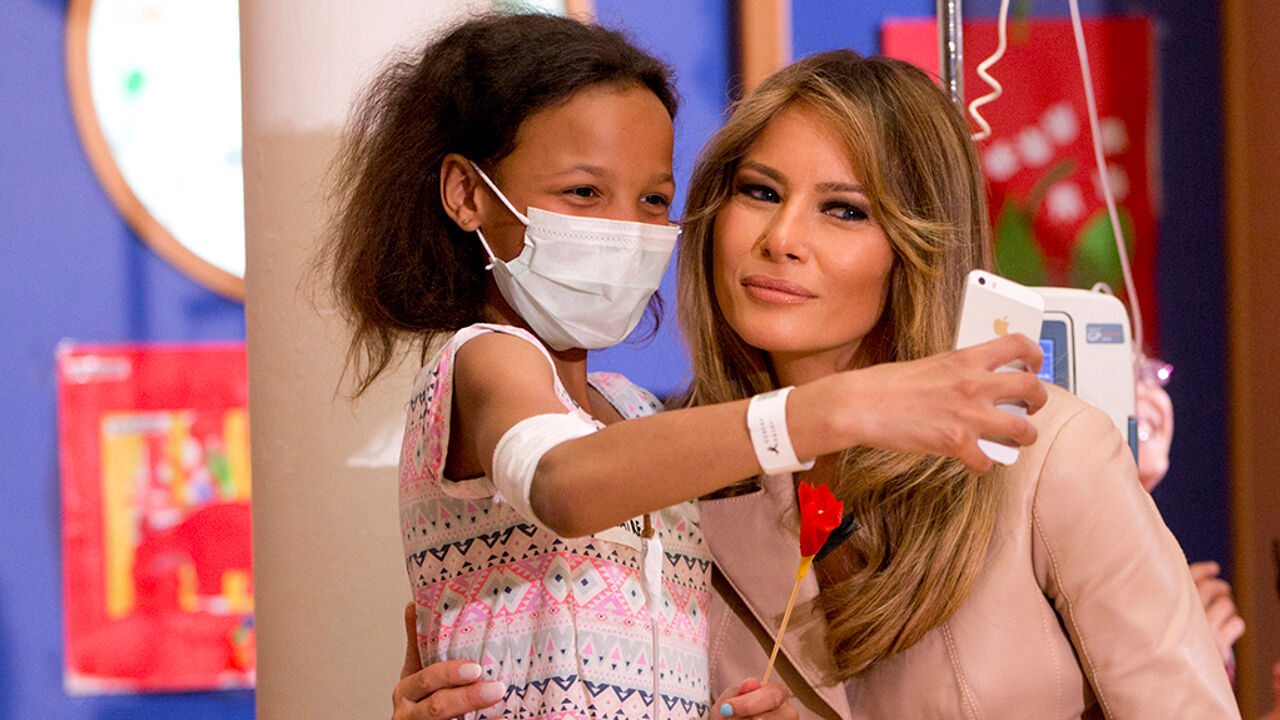 Melania Trump is interested in hospitals. She also visited a medical centre a couple of days ago in Israel. After signing the Golden Book, Melania spent some time with young patients, making a flower with them and giving them some books as a present.
While she was among those going inside the Magritte Museum, Melania skipped the Delvaux outing. It has not been announced why, but apparently the decision had been taken before today.