Partners of NATO leaders in Magritte Museum
Various partners of the NATO leaders started their afternoon with a visit to the museum dedicated to the famous Belgian surrealist artist Magritte. Next followed a visit to the Delvaux store, which Melania Trump skipped, in order to finish in the Royal Castel at Laken, with its splendid gardens and greenhouses. Queen Mathilde acted as the host at Laken, showing the group around in the Royal Greenhouses.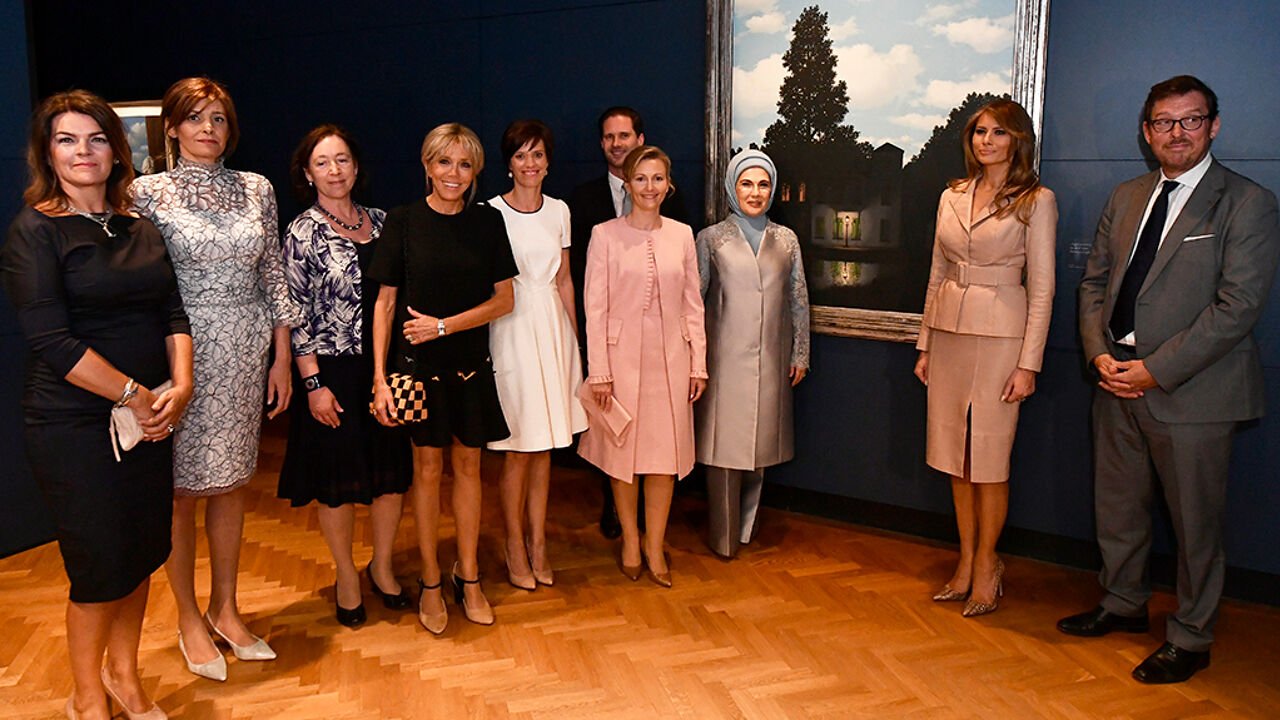 Among the partners were Melania trump, Brigitte Macron and Emine Erdogan. There was also one man attending: the husband of the Luxemburg Prime Minister Xavier Bettel.