Melania Trump had "wonderful tour" in Magritte Museum
The American First Lady Melania Trump is very happy with her visit to Brussels. She posted several positive messages on Twitter during and after her 30-hour stay. "Wonderful tour of the @museummagrutte", she wrote, including a small typo with reference to the Magritte Museum.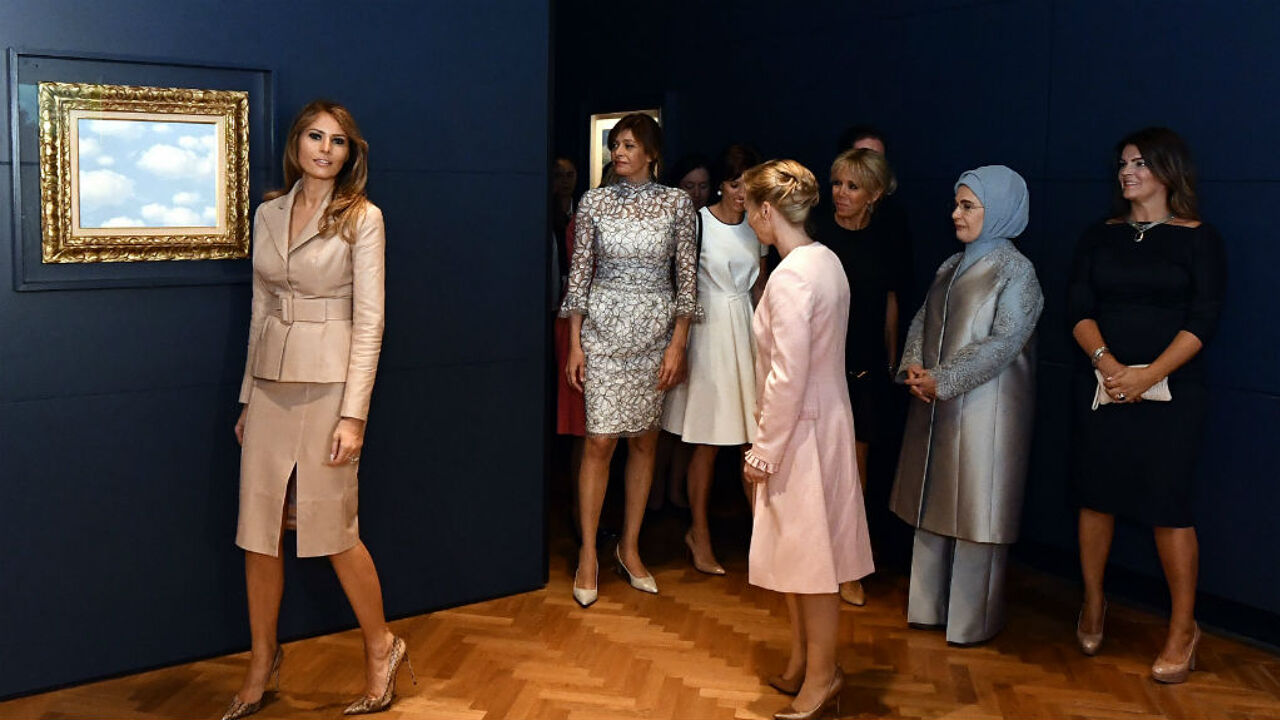 While the first day was a quiet one, the schedule was a busier one yesterday. Melania visited the Fabiola Children's Hospital, the Magritte Museum and the Royal Castle in Laken, where she and the group of spouses were given a guided tour in the Royal Greenhouses (picture below). Melania also received a short introduction about Child Focus, the centre for missing and exploited children.
The spouses had dinner at Laken Castle last night to finish the day. There was just one man among the bunch of women: Gauthier Destenay, the man of the Luxembourg Premier Xavier Bettel.
Destenay is a Belgian architect and seldom skips social events. He and Bettel were recently spotted on the red carpet at the Cannes Film Festival, while in March both were received by Pope Francis.