These 22 NATO members are not paying enough: Belgium almost bottom of the list
Donald Trump made some abrupt remarks during his NATO speech yesterday, urging other NATO to contribute more and saying certain member countries owed him "massive amounts of money". Trump was referring to the fact that "23 members" are not reaching the promised 2% of GDP threshold, including Belgium. So who are they, and how much are they paying now?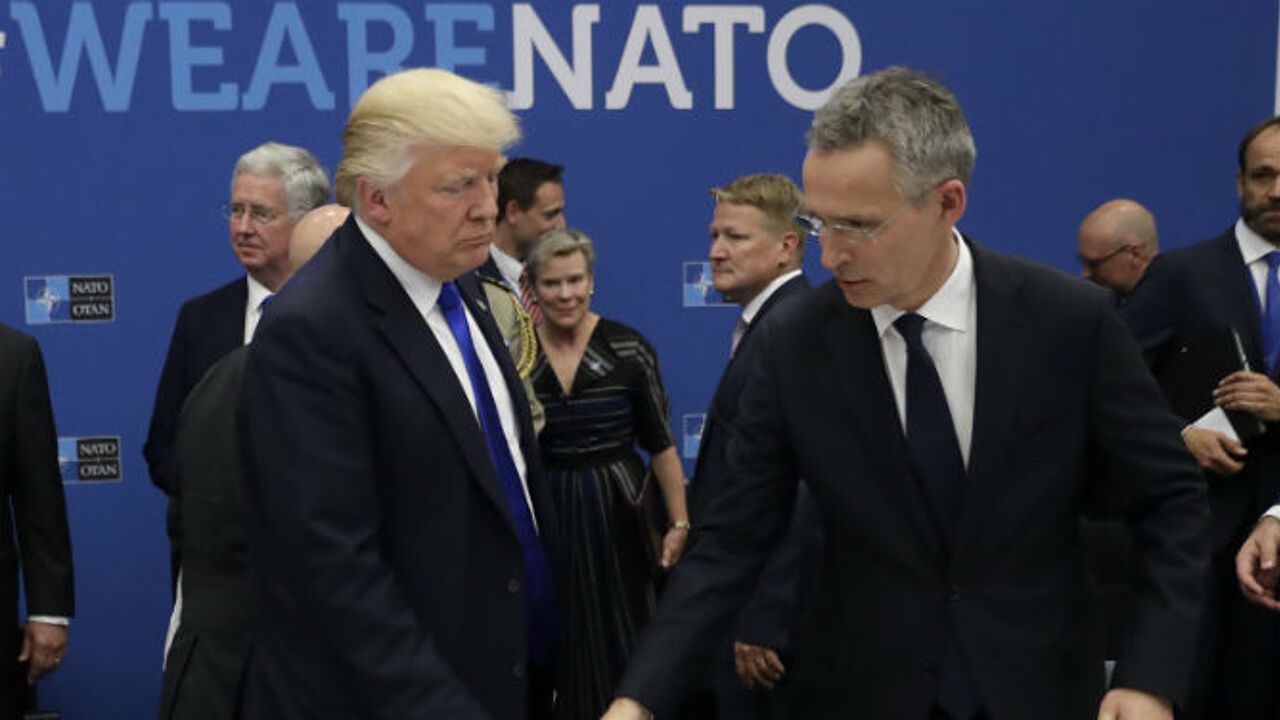 NATO adapted the number to 22 countries, scrapping Iceland as it has no army. But this being said, Belgium is one of the worst pupils in the class. The U.S. itself is spending 3.6 percent of GDP to NATO, worth 680 million dollars. Only four other allies pass the milestone of 2 percent: Greece (2.36), Estonia (2.18), the U.K. (2.17) and Poland (2.01 percent).
Belgium is almost bottom of the list, as you can see below. PM Charles Michel has already promised "to invest more, progressively". However, he has not formally promised yet to guarantee this 2 percent. "Belgium remains a reliable partner in the eyes of the U.S.", Michel guaranteed, referring to the Belgian contribution to the battle against IS in Syria and Iraq.
Trump stressed the importance of NATO in the battle against terrorism, but critics point out there are various other ways of battling international terrorism as well.
Which countries are not reaching the 2 percent?
France 1.79
Turkey 1.69
Norway 1.55
Lithuania 1.49
Latvia 1.46
Romania 1.41
Portugal 1.38
Bulgaria 1.30
Croatia 1.21
Germany 1.20
Netherlands 1.16
Denmark 1.14
Slovakia 1.12
Italy 1.11
Albania 1.11
Hungary 1.02
Slovenia 1.02
Canada 1.02
Czech Republic 1.01
Belgium 0.91
Spain 0.90
Luxembourg 0.42
The 22 have promised to work out a concrete plan to meet the 2 percent target by 2024.