First May heat wave in 20 years coming up: heat action plan triggered
A blistering sun will be out the whole day again on Saturday. Temperatures are expected to reach 30 Celsius (86 Fahrenheit) around Brussels, but may climb to 33 in the Kempen area east of Antwerp. Children and older people are advised to stay in cool places and to drink enough water. The hot weather is expected to continue on Sunday and Monday, bringing the first heat wave in the month of May since 1998.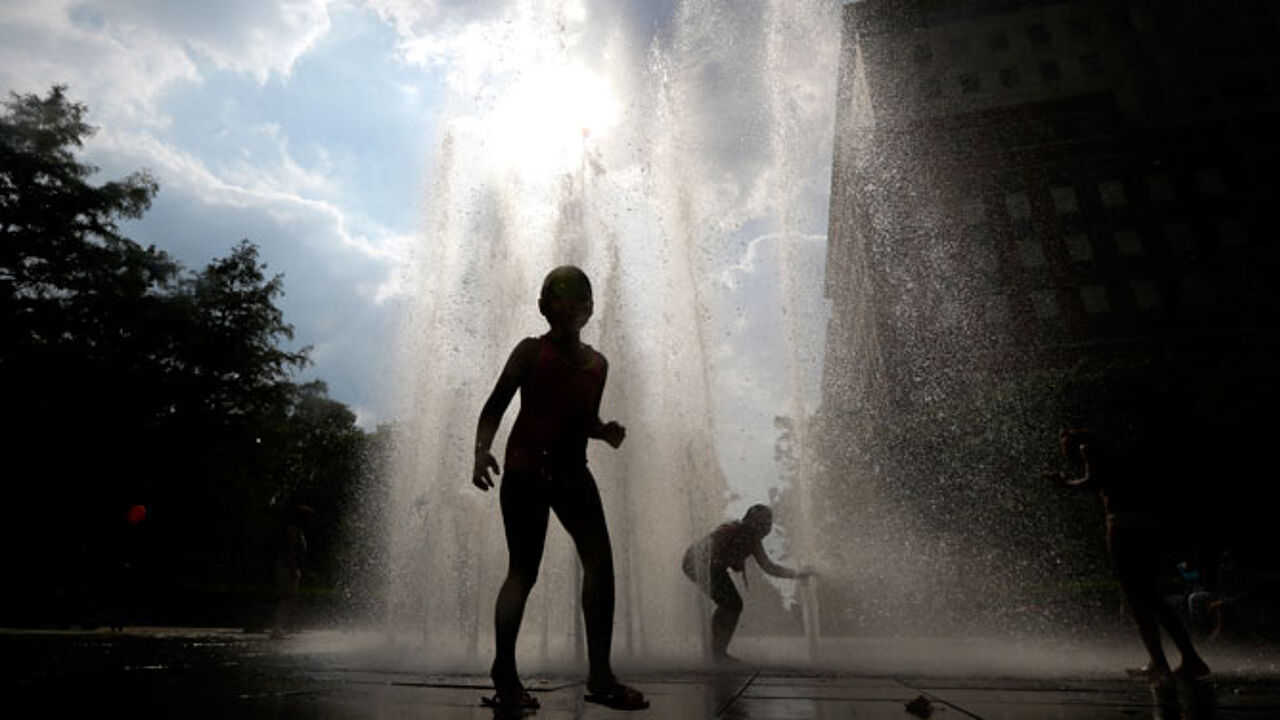 Though the sun will rule in most parts of the country, clouds may appear in western areas near the French borders in the afternoon, with possibly a local thunderstorm in the evening. While temperatures will be around 30 Celsius in most places, it will be cooler in the higher Ardennes region and at the coast.
Sunday will see the same weather, but maybe a little bit more unstable with a higher chance of thunderstorms. The same for Monday, when temperatures could climb as high as 35 Celsius (95 Fahrenheit), but things are to change on Monday night to Tuesday, when fresh rain should mark the end of the hot spell. Temperatures around 22 or 23 Celsius on Tuesday.
The next hot days will be enough to officially speak of a heat wave, for which five days of maximum temperatures above 25 Celsius are needed, including three days above 30. Today, Belgian Rail offered seven extra trains to the coast. A total of 35,000 day-trippers took the train to get to the North Sea to help ease traffic congestion.
Drink enough, take enough rest
The Public Health Agency has triggered the heat plan, advising people to look for a cool place, to drink enough water and to avoid physical activity during the hottest moments of the day. This applies especially to infants and elderly people.
With the sun being so strong at this time of year, the so-called UV-index is very high, meaning you can easily get sunburnt.