IS cartoon sparks outrage with Asylum Secretary Francken
The State Secretary for Asylum and Migration Theo Francken is furious after the intercultural organisation Kif Kif posted a photoshopped picture on its website. The photo shows Francken (Flemish nationalist of N-VA) and Flemish liberal president Gwendolyn Rutten in the hands of an IS henchman, ready to be executed.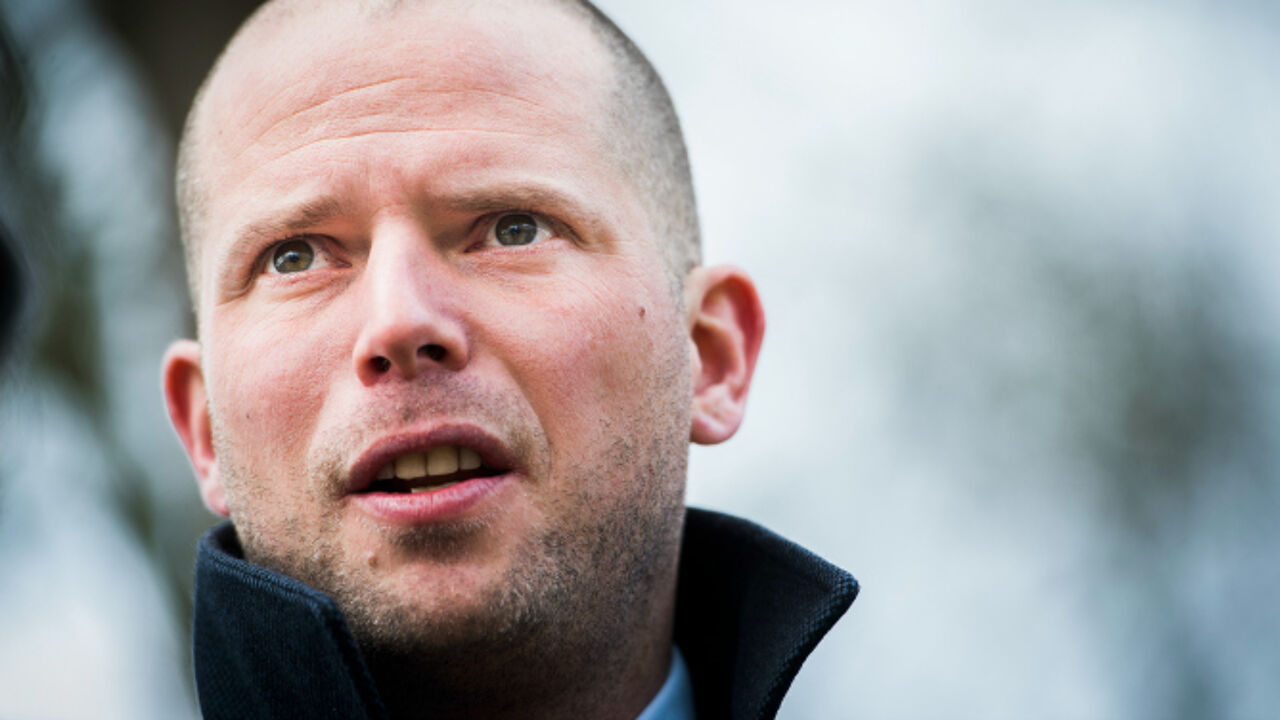 The image was posted together with an opinion essay treating the recent posting of a cartoon by the Flemish nationalist youth party president Dylan Vandersnickt.
Vandersnickt had also photoshopped a picture. Pepe The Frog  - the symbol of the American far-right alt-right movement was seen dressed as a muslim while raping a girl. He had changed the face of the girl into that of a young student at the Brussels University VUB, who is a campaigner for the leftist party PvdA (bottom photo). Vandersnickt eventually resigned in the aftermath of the controversy he had caused.
Kif Kif posted a long text on the issue, also composing a cartoon, but this time it was a leftist move targeting the right. Francken soon reacted on Twitter, saying the subsidies they are receiving are serving political hate campaigns. "Flemish tax money for leftist hate", he argued. Francken also pointed to the fact that Vandersnickt resigned, saying he expected the same from the Kif Kif author.
The man in question, Jonas Slaats, posted a text on the issue. He says Francken was quick to react this time, "while we didn't hear him after the N-VA cartoon". He says he quickly removed the cartoon, admitting it was a bridge too far, but arguing he wanted to test how far he could go and which reactions this would trigger.