Yellow warning of thunderstorms for Sunday
The Belgian met office has issued a warning for thunderstorms accompanied by torrential rain. Weather forecasters feared the worst thunderstorms would occur overnight and today Sunday.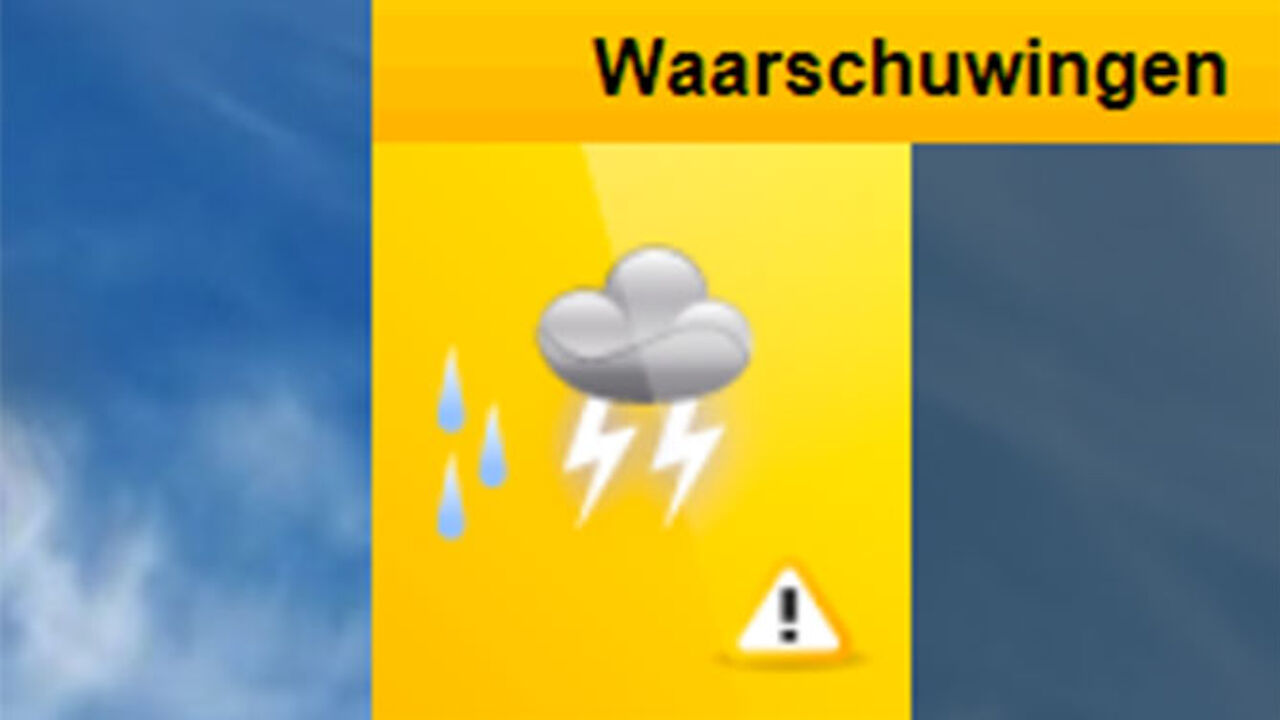 The met office has issued a code yellow warning for practically all Belgian provinces for today Sunday. Only the coast is expected to escape the torrential rain. The thunderstorms are triggered by the exceptionally hot weather of the past few days that is expected to continue into the working week.
Liège Province bore the brunt of the thunderstorms last night. Fortunately there were hardly any reports of damage. From Liège the bad weather headed northwards towards the Dutch border.