Two killed in bizarre series of road accidents
Two people are dead following a bizarre series of road accidents in Harelbeke (West Flanders). Three accidents were caused by one and the same man following a domestic incident at his home.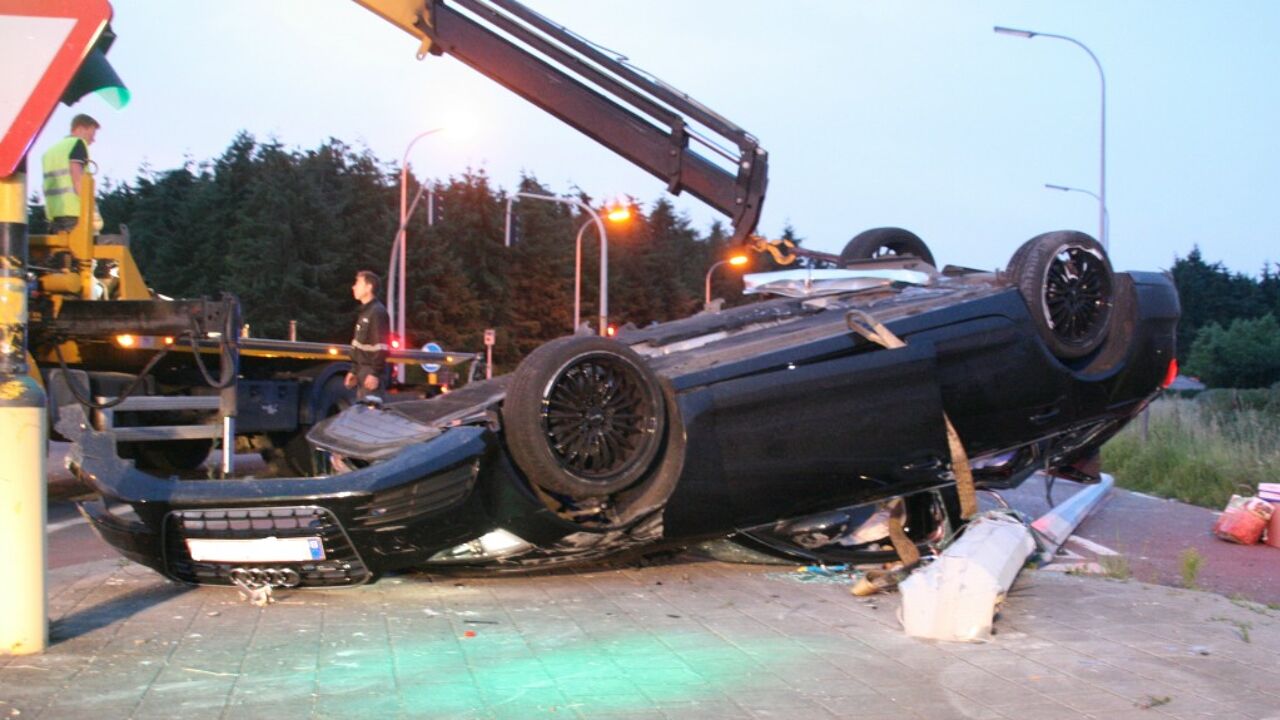 After alleged domestic violence directed at his wife the suspect fled away in his car. He soon crashed into a parked lorry.
The man then overpowered a couple that had come to his aid before heading off in their car at great speed with the couple in the car. The car soon crashed killing the man who had rushed to the suspect's aid. His wife was badly hurt and taken to hospital.
The suspect then sped off in a third car belonging to somebody who had come to the couple's aid. He then crashed into a parked lorry killing himself. Prosecutors believe that the suspect committed suicide. Traffic experts are examing what exactly happened.