Charles Michel slams Trump's "brutal act"
The Belgian PM Charles Michel has condemned Donald Trump's move to have the U.S. withdraw from the Paris Climate Agreement, calling his decision "a brutal act". He adds that Trump shows a lack of leadership and courage: "Leadership means fighting climate change together, not forsaking commitment."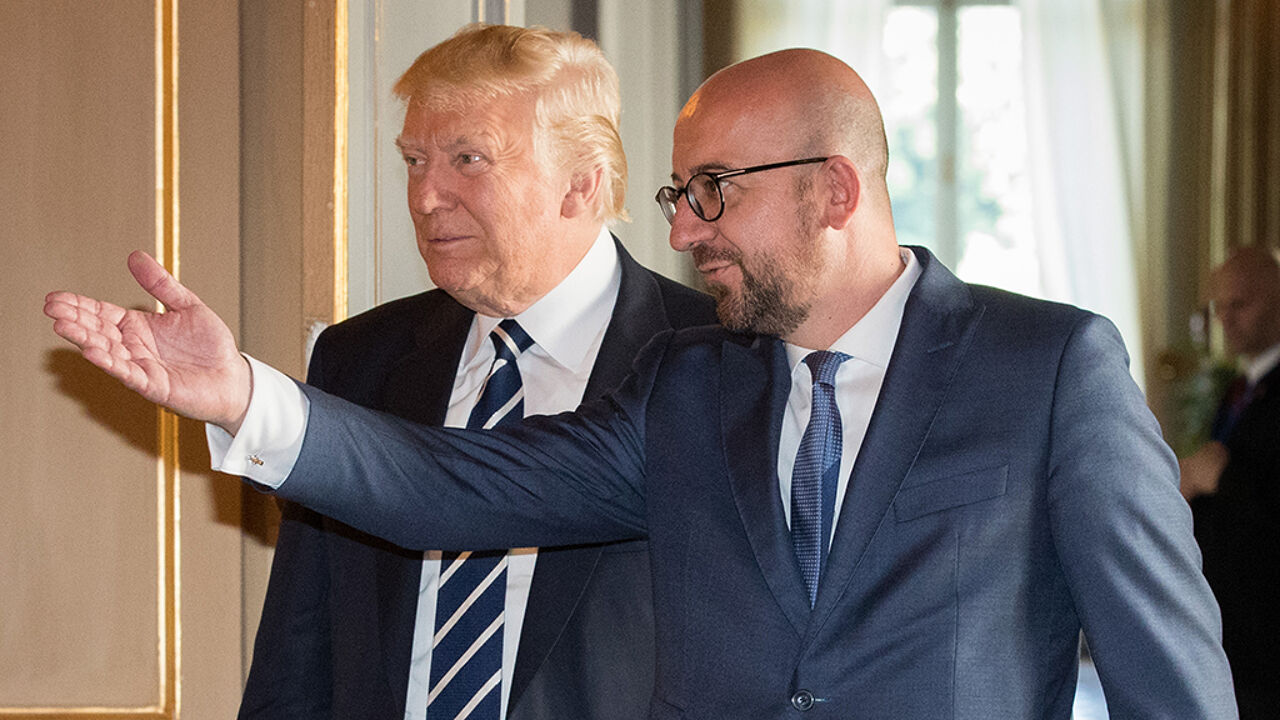 Michel received Trump in Brussels last week.
Both the Belgian and the Flemish government underlined their continuing support for the Paris Climate Deal after the American President Donald Trump blew up the bridges yesterday.
"Belgium remains 100% behind the Paris Deal, just like the whole of the EU. We have no choice. It is not an option to fail in the fight against global warming, both for the sake of the planet itself and for future generations", a federal statement said. Michel called Trump's decision "dangerous".
Belgium expects the EU to continue its role as frontrunner in the battle against climate change. (continue reading below the tweets)
"A historic mistake"
The Flemish Environment Minister Joke Schauvliege (small picture) was talking of a "historic mistake" by Trump, confirming Flanders' continuing commitment.
Peter Wittoeck, who was at the helm of the Belgian team negotiating the Paris Climate Deal two years ago - the culmination of various years of diplomacy and preparations - does not believe renegotiating a new deal is a good idea. He says it would not be realistic to adapt the deal to the American wishes.
Joeri Thijs of Greenpeace Belgium says Trump showed his middle finger to the world.
The Belgian environmental pressure group BBL calls Trump's decision "shocking". "The speech was much more aggressive and paranoid than I could ever have expected from a U.S. President", says Mathias Bienstman. Still, he believes that this is not the end of the climate accord. "We should build bridges with states like California and American cities that want to keep the deal."