Leuven, Vaxjö share European Commission's Green Leaf Award
The Brabant city of Leuven and the Swedish city of Vaxjö have won the European Green Leaf Award 2018. The prize is bestowed by the European Commission upon cities or municipalities - with a size of between 20,000 and 100,000 inhabitants - making efforts in the field of ecology, i.e. stimulating the green economy and taking into account the environment.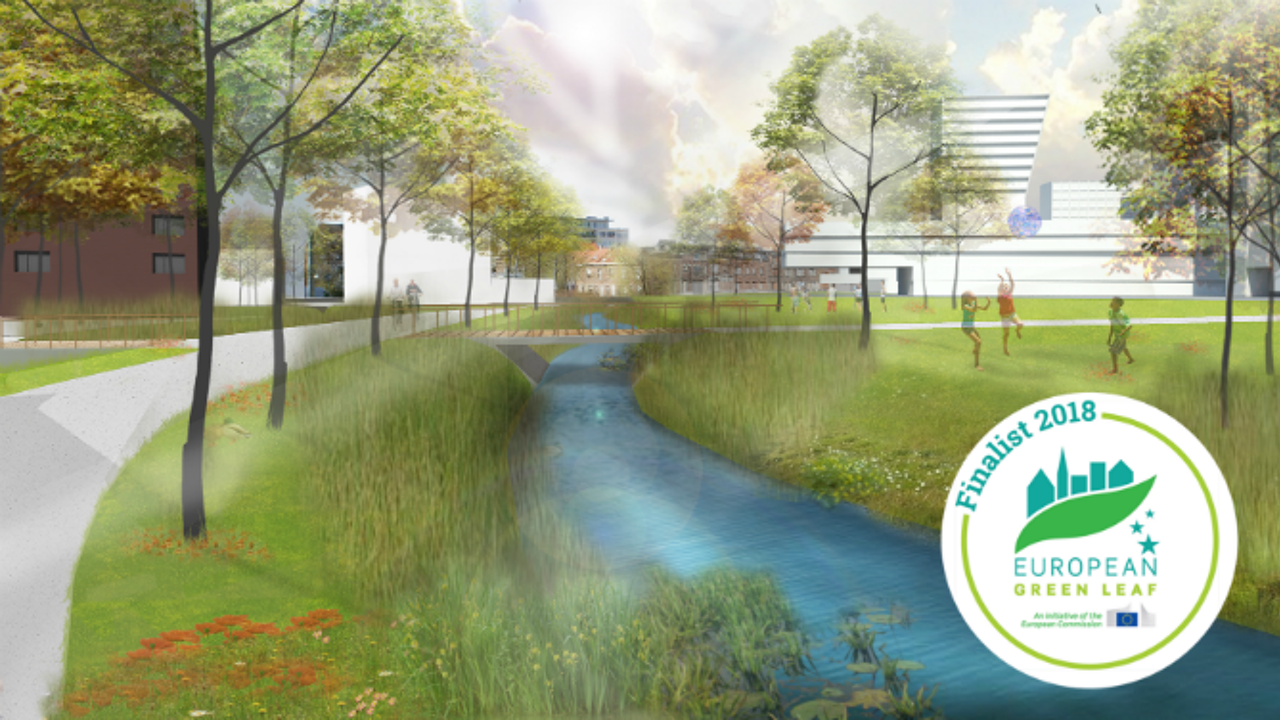 The Commission wants to encourage cities to have their local residents participate in climate policies and sustainability and to raise climate awareness. Candidates to win the prize are also expected to act as "green ambassadors" and to inspire other cities.
Leuven scored well in various fields, such as the car circulation plan (with more room for bicycles and pedestrians) and car-free zones, car-sharing, cycling infrastructure, CO2 monitoring schemes, collective renovation projects, the Energy Coach and Renovation Guide, city gardening projects, waste water treatment and last but not least 'Leuven 2030', a platform where about 300 partners, from individual people to big multinationals, are cooperating.
The Leuven Alderman for the Environment, Mohamed Ridouani (Flemish socialist) is delighted with the award and is talking of a memorable moment. "This trophy is also for each Leuven resident. The unique cooperation between citizens, businesses, organisations and institutions allows us to work hard to achieve our ambition to make Leuven one of Europe's healthiest and livable cities."