'Close but no cigar' for Campenaerts' love plans
Victor Campenaerts made the headlines during the past Giro d'Italia cycling event: the Flemish rider seized the occasion of an individual time trial to paint a special message on his chest: "Carlien, daten?" So how did this unfold?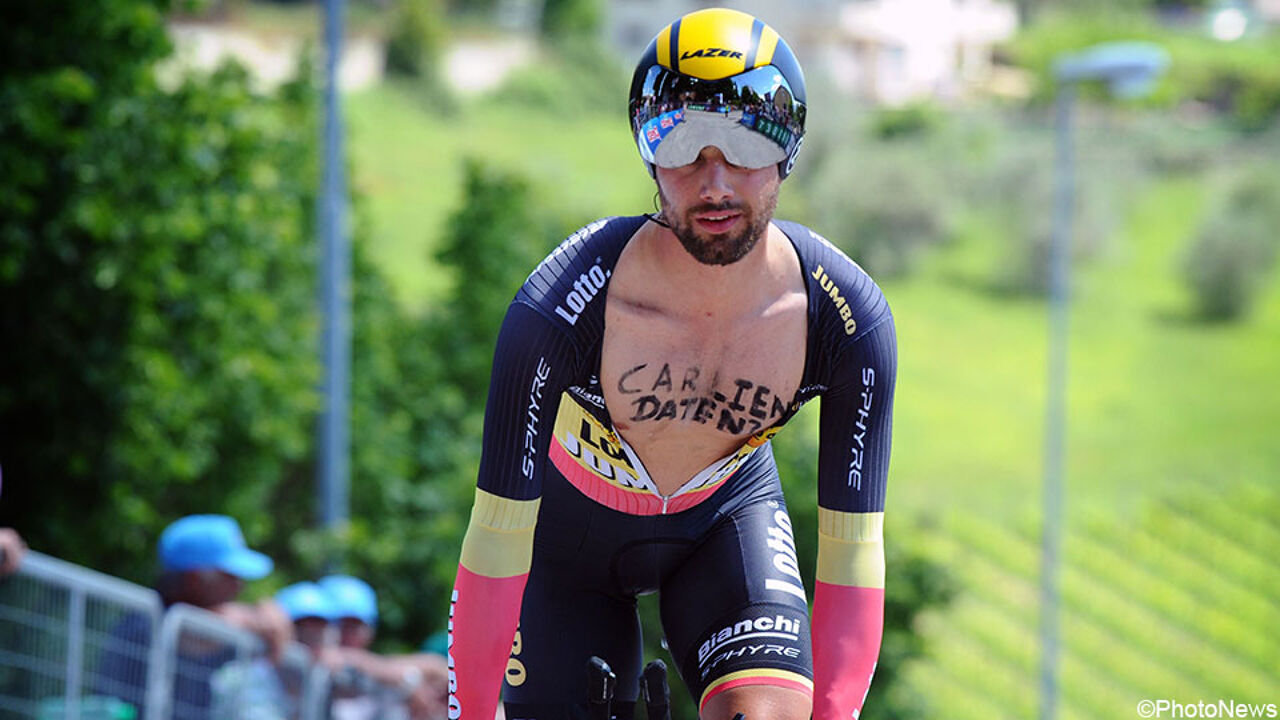 Campenaerts unzipped his shirt to catch the attention of the cameras and it worked. His request was broadcast live on various TV channels. Victor knew Carlien for some time, but never came around to asking her out, he explained. Hence the different approach.
Flemish media were soon looking for Carlien and found her. She promised she would go on that date with Victor, and that she appreciated the original move. Was a love story in the making?
Victor and Carlien eventually had their date, but... no happy ending. They will just stay friends, it turns out. "She will keep on supporting me, like friends do", Campenaerts said. "And that's the last word I want to say about it."