Alex, a Belgian eye witness in London: "I saw in his eyes that he wanted to kill everybody"
Alex, a Belgian living in London and working at a restaurant in Borough Market, was a close witness of the terror attack but was lucky to come through the perils unscathed: "You could see in his (the terrorist's) eyes that he wanted to kill everybody."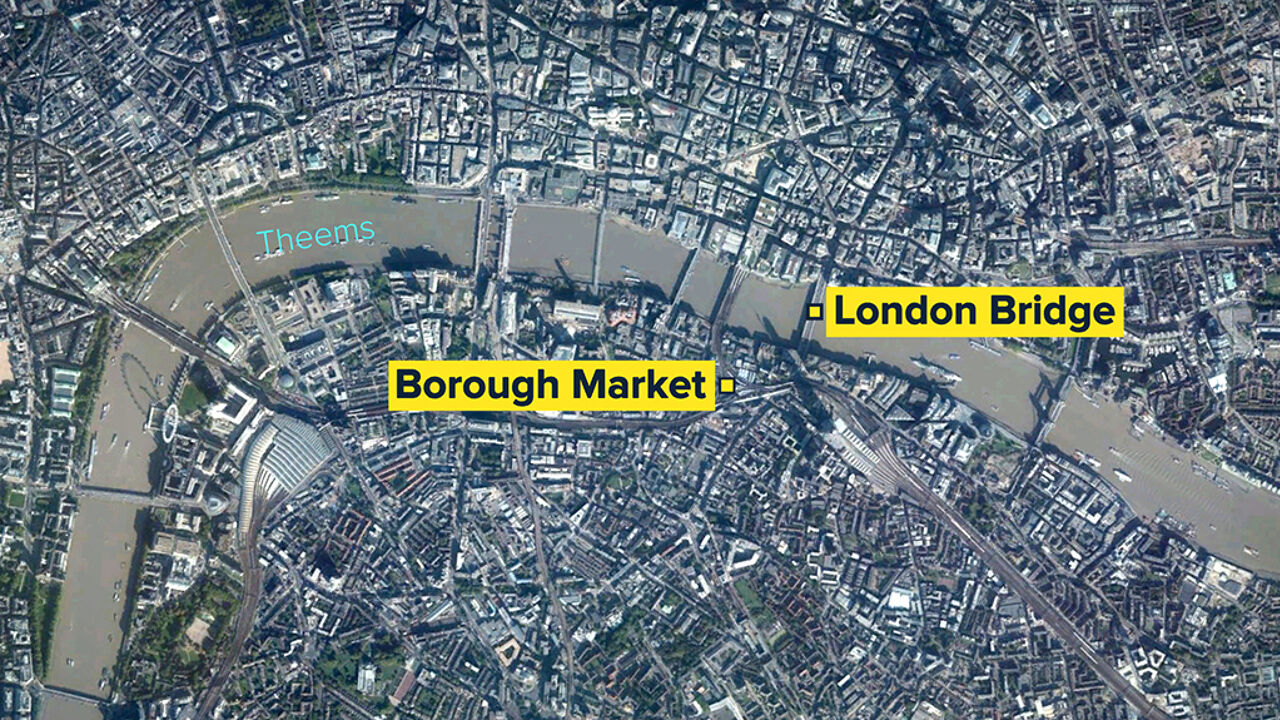 Alex told the Francophone TV station RTL that Borough Market is a popular place, hustling and bustling on a nice Saturday evening like yesterday. Alex was lucky to escape: "We were closing the restaurant and locking the doors when we first heard people screaming and saw them running."
Alex just managed to lock up, when just 5 seconds later, a man with a blood-stained knife was standing at the entrance: "He knocked on the door and shouted 'This one is for Allah'. You could see in his eyes that he wanted to kill everybody."
"We went hiding in the basement with the lights out"
The attacker couldn't get in and picked a different target: the Black & Blue, just across the road, which was still packed with customers. "People came storming out, some falling. Me and my colleagues, we locked ourselves up in the store room in the basement of our restaurant, put out the lights, called the police and waited..."
In the end, after 30 or 40 minutes, they were evacuated by police. "Borough Market is very well known. In half a second, it was complete horror. I can't find the words to describe what happened."