Blaze triggered Brussels disaster plan
The Brussels authorities activated the disaster plan for several hours this morning after a big blaze in Neder-over-Heembeek. Local residents in Vilvoorde, Haren and Diegem were requested to stay indoors and to keep windows and doors closed as the smoke was thought to contain toxic elements.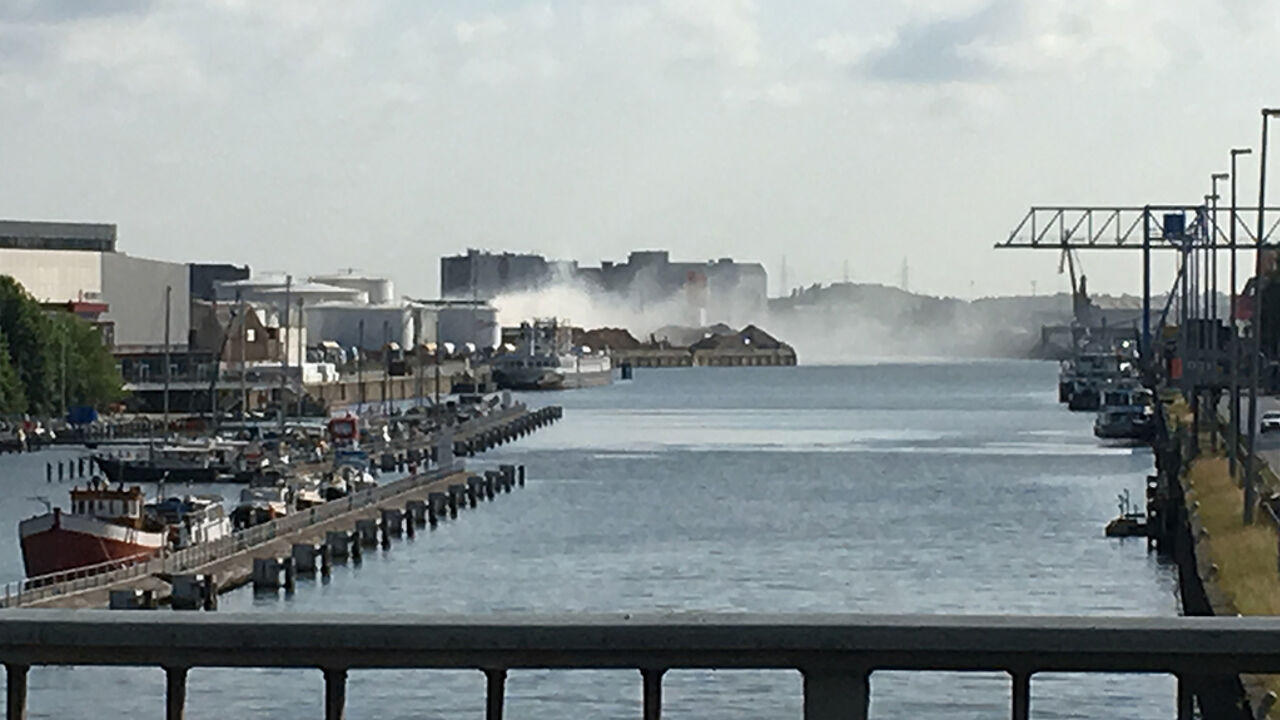 The fire broke out this morning around 7 on an industrial estate owned by the demolishing and recycling company De Meuter, in a storage place for waste material and machines.
Though firefighters managed to contain the blaze, the warnings remained in place as long as the toxic fumes were still present. The disaster plan was deactivated around noon. Nobody got injured. Later, it also turned out that the smoke was not poisonous.
The Van Praet bridge across the canal was closed for north-bound traffic wanting to make the connection to the A12 Motorway (photo below). Some tram services have also been disrupted.