"The most radical exhibition in the world"
This is how S.M.A.K.'s artistic director Philippe Van Cauteren labelled the latest exhibition to open at the Ghent contemporary art museum. Celebrated Swiss artist and S.M.A.K. curator Christoph Büchel has created an installation that encompasses much of the museum as well as some of the area outside.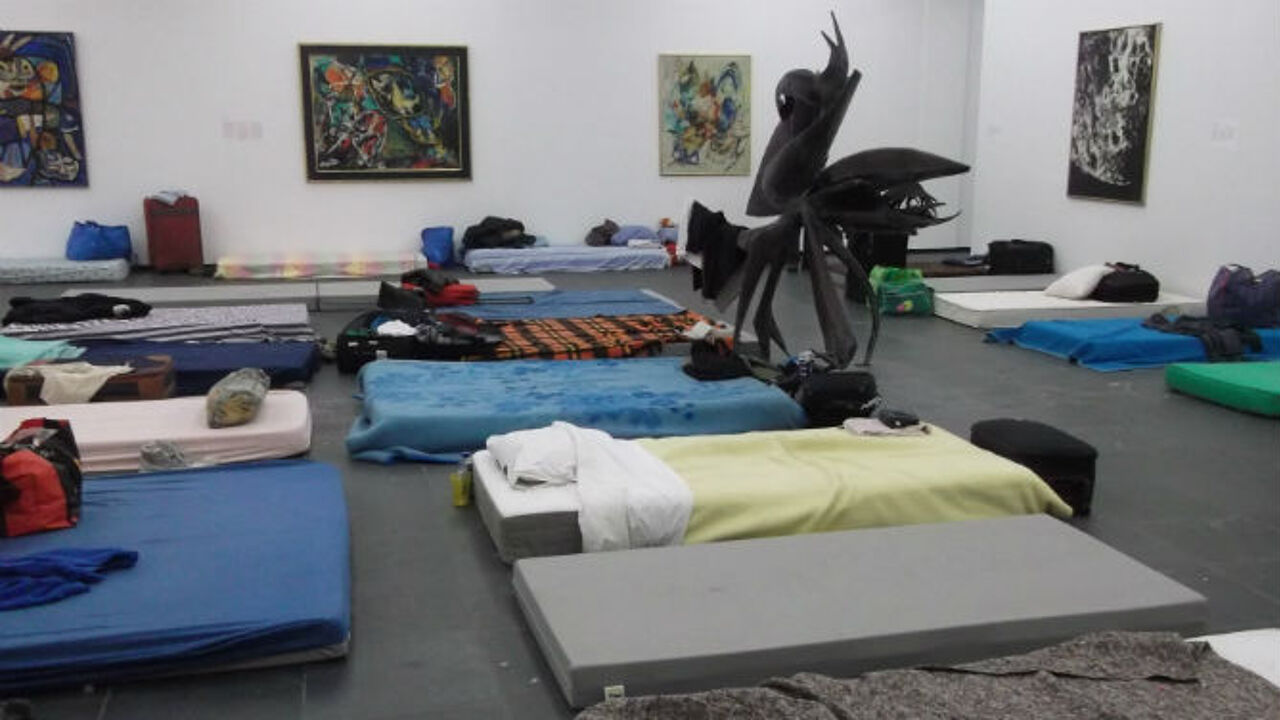 S.M.A.K. doesn't really want you to know too much about this exhibition before you visit. I could publish a blank page. Undoubtedly, some would consider it art. Enter S.M.A.K. and you're welcomed by a banner advertising an investment fair for Congo that by the time you read this article is already supposed to have finished. Shouldn't this belong in the congress centre next to the museum? Head further inside the museum and you are greeted by a pile of sordid mattresses.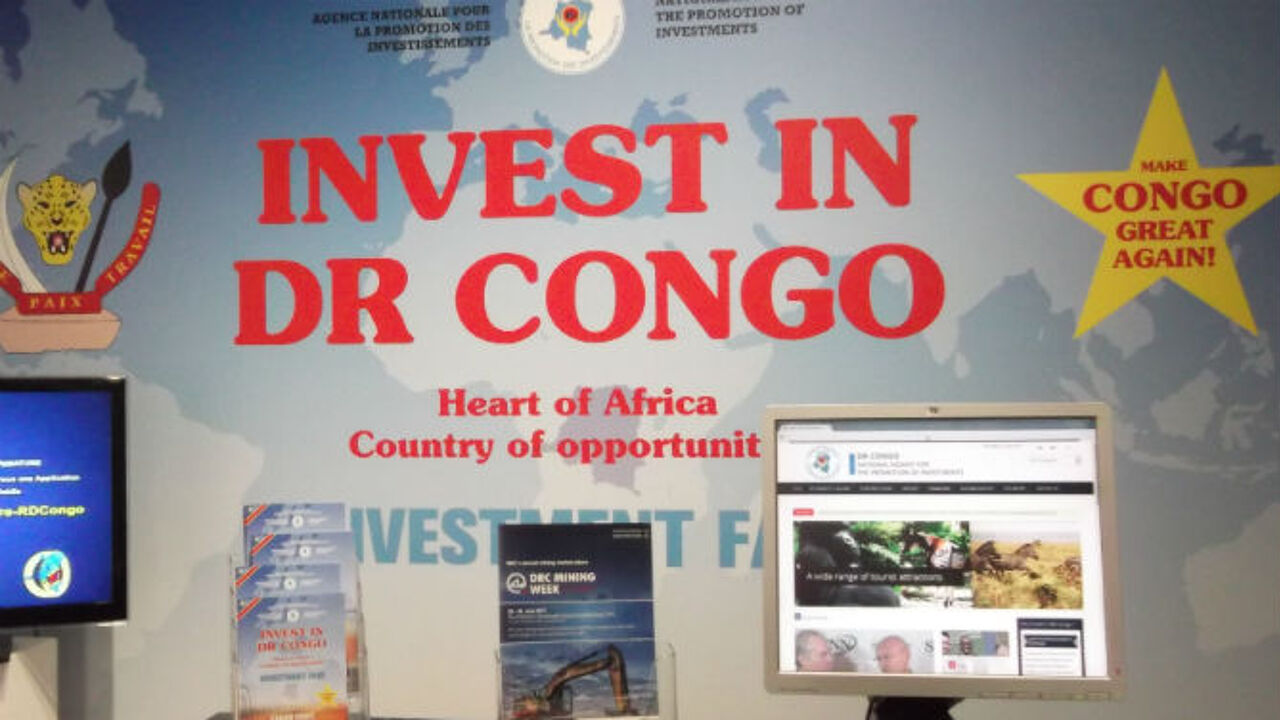 "I'm here to see the Cobras" I already hear you proclaiming. "Are you sure this is the right location?" Christoph Büchel's installation is billed as "Verlust der Mitte", 'Loss of the Centre' a work by the Danish Cobra supremo Asger Jorn that takes its name from a tome by Hans Sedlmayr, a former Nazi party member, who doubled as art theoretician. It is there together with the Alechinskys and Karl Appels. "Verlust der Mitte" celebrates the 60th anniversary of the start of what is today the S.M.A.K. collection, but Büchel has created much more.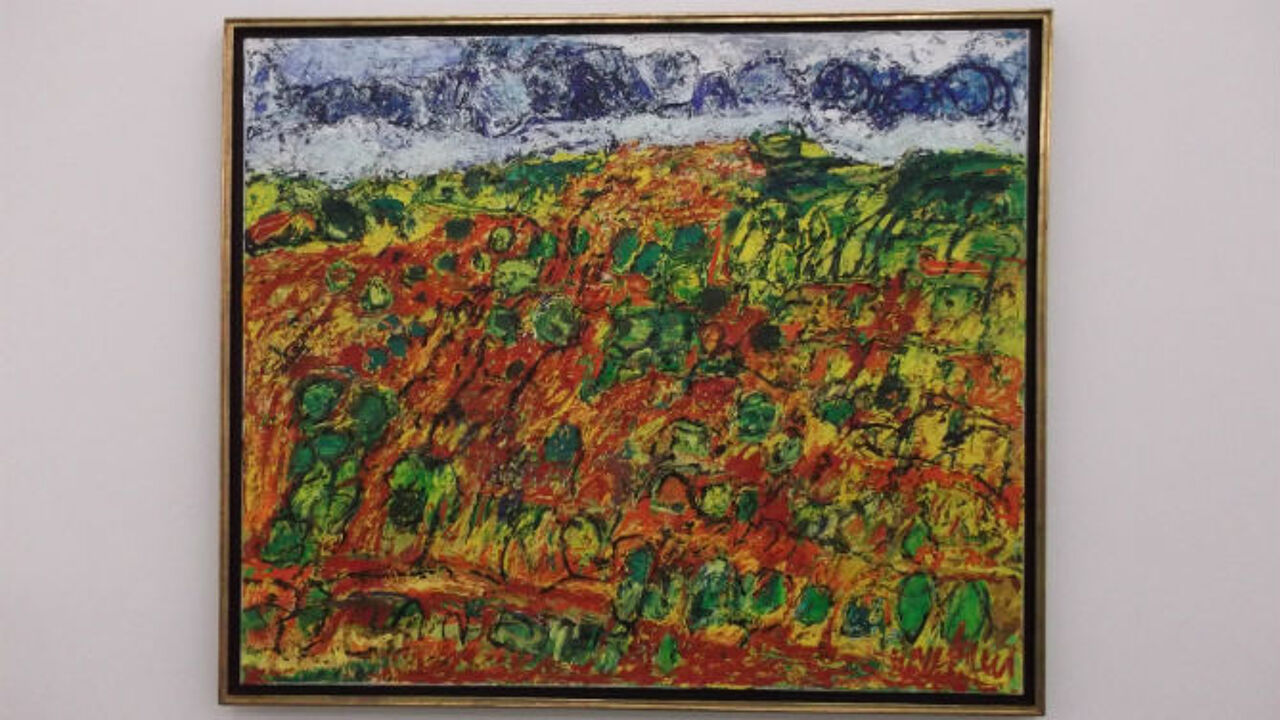 Enter the room that celebrates the Cobra greats and like-minded Belgians like Maurice Wyckaert (above) and Engelbert Van Anderlecht and the works are immediately upstaged by a score of mattresses, bags and belongings. Items of everyday life clutter the museum floor, towels, toothbrushes, mementoes and the odd shoe. It seems the museum is doing its part in the refugee crisis that has arrived on our shores and is providing emergency accommodation for migrants and refugees.
Why were we not told about this? Bizarrely, S.M.A.K. didn't launch this exhibition with one of those lavish news conferences where the finger food is piled high and alcoholic beverages flow freely for the entertainment of the part-time journalists who ply this trade. There wasn't even a press release. We have been had!!!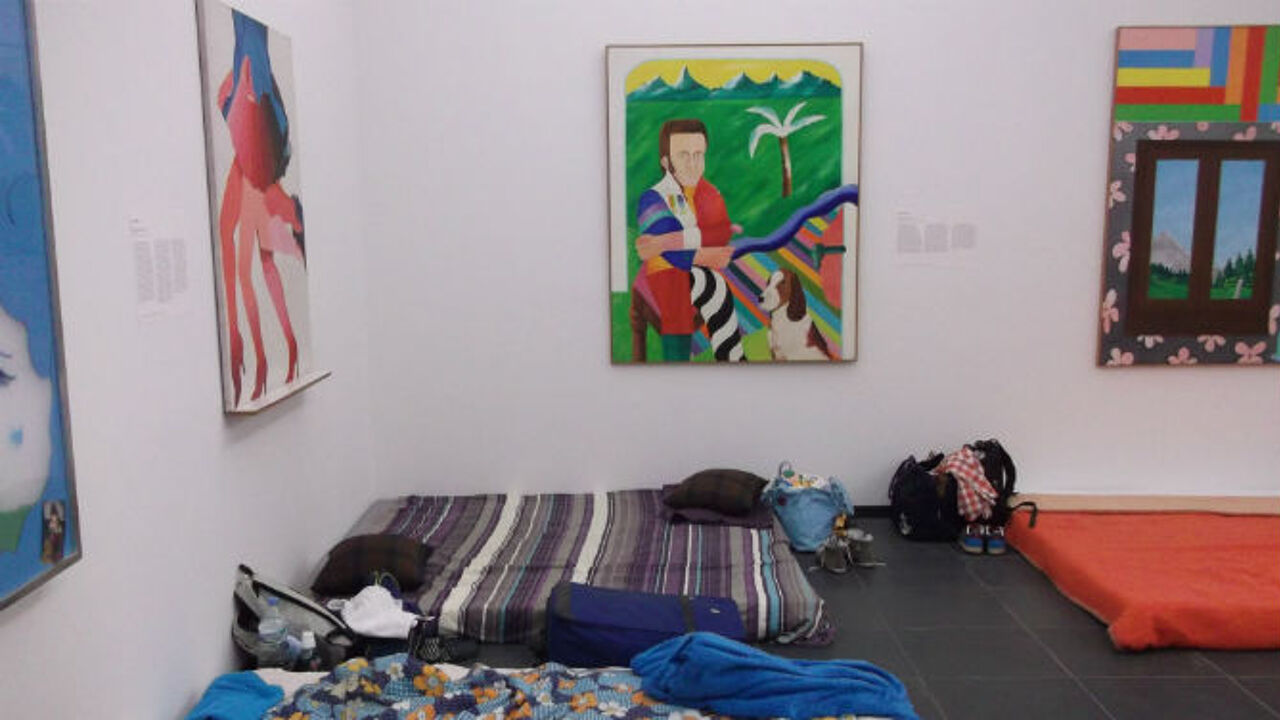 Imagine the faces of the well-turned out gents and ladies of the early retirement type who were eager to spend the afternoon soaking up high art as they are confronted with all this squalor. It doesn't stop with the Cobra, the Minimalist and Pop Art sections – all well worth your scrutiny – have been invaded too. Each work of art has been joined by a mattress and personal belongings. Only the refugees – S.M.A.K. calls them "residents" are missing. At least for the time being. Only the room devoted to the works of Belgian Panamarenko (below) and Marcel Broodthaers have escaped human living. Blame Joseph Beuys, the third member of this trio who form the cornerstone of S.M.A.K.'s early collection. His work "Butter and Beeswax" incorporates real butter and fat and given its age is emitting a somewhat unpleasant odour.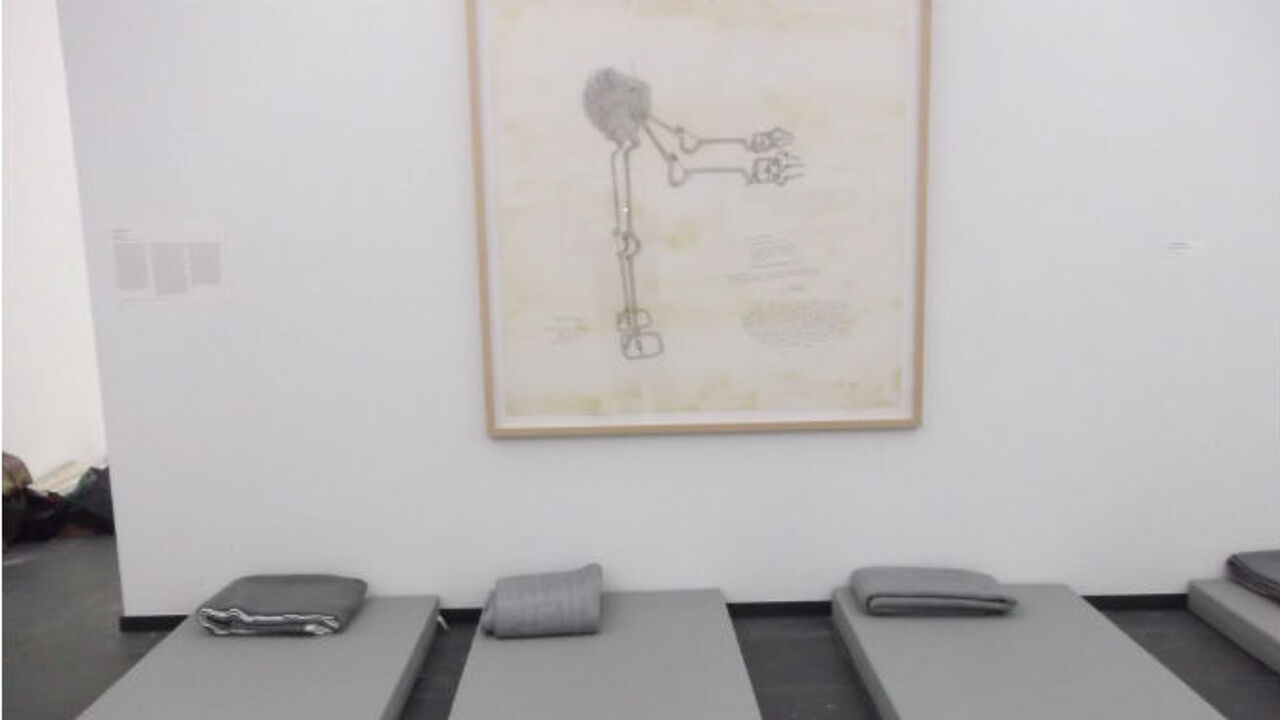 Next it's on to the Congo Investment Fair. Celebrated companies often linked to exploitation have their stalls in village huts built by some 200 volunteers including a dozen or so migrants and refugees who have taken up residence in the museum. "They were selected on the basis of their motivation" explains S.M.A.K. artistic director Philippe Van Cauteren (below). "They hail from Syria, Eritrea and other countries involved in the refugee crisis. They are all in the process of being recognised as refugees and are being involved in the activities of the museum."
The Congolese village includes a school with a mineshaft in the corner reminding us that exploitation in the mining industry is often the lot of youngsters who should be at school. Are the philanthropic assertions of big business being questioned here? A boxing ring overlooked by Congo's President Kabila conjures up memories of the "Rumble in the Jungle", while the effigy of King Leopold II has ended up on a souvenir stall. Is this a memory we wish to cherish?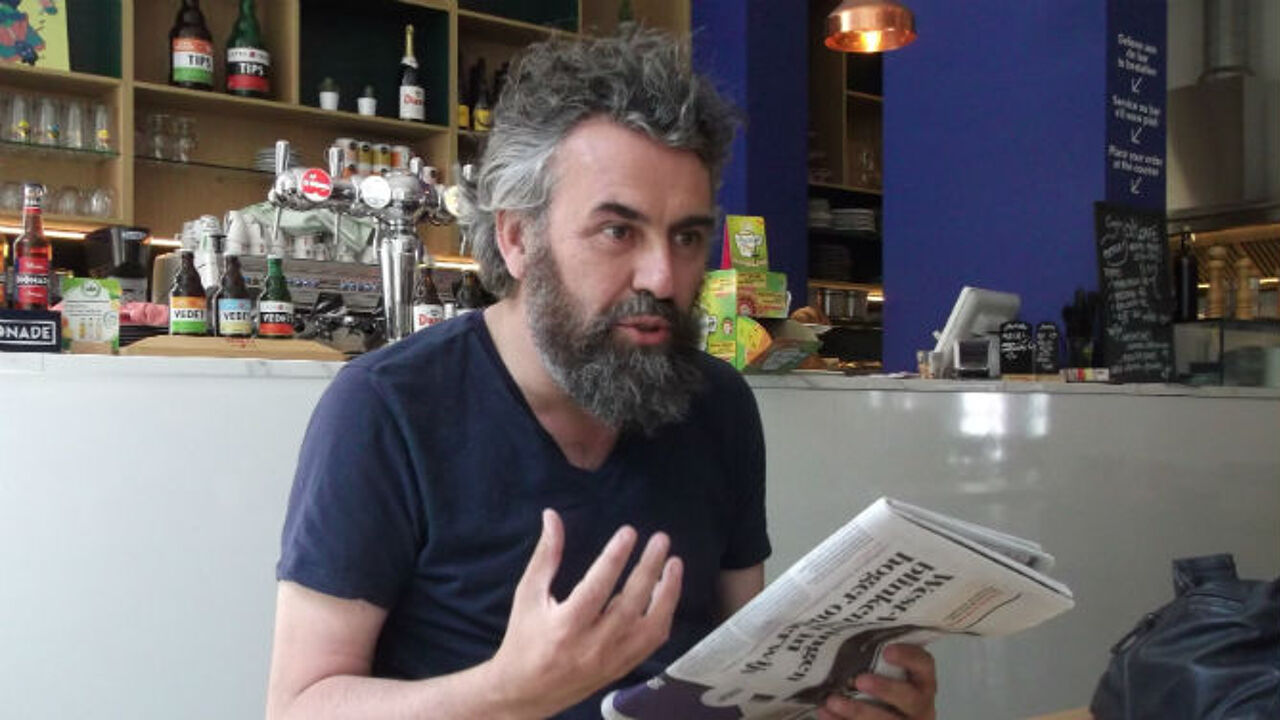 Continue your journey outside and you might bump into Hadish. He's one of the refugees that volunteered for this project. He fled the conflict in Eritrea. Barely 14 months in the country his Dutch is already proficient. He's having fun at S.M.A.K. and as soon as he's finished his recognition procedure and his courses is hopeful of finding work as a window cleaner.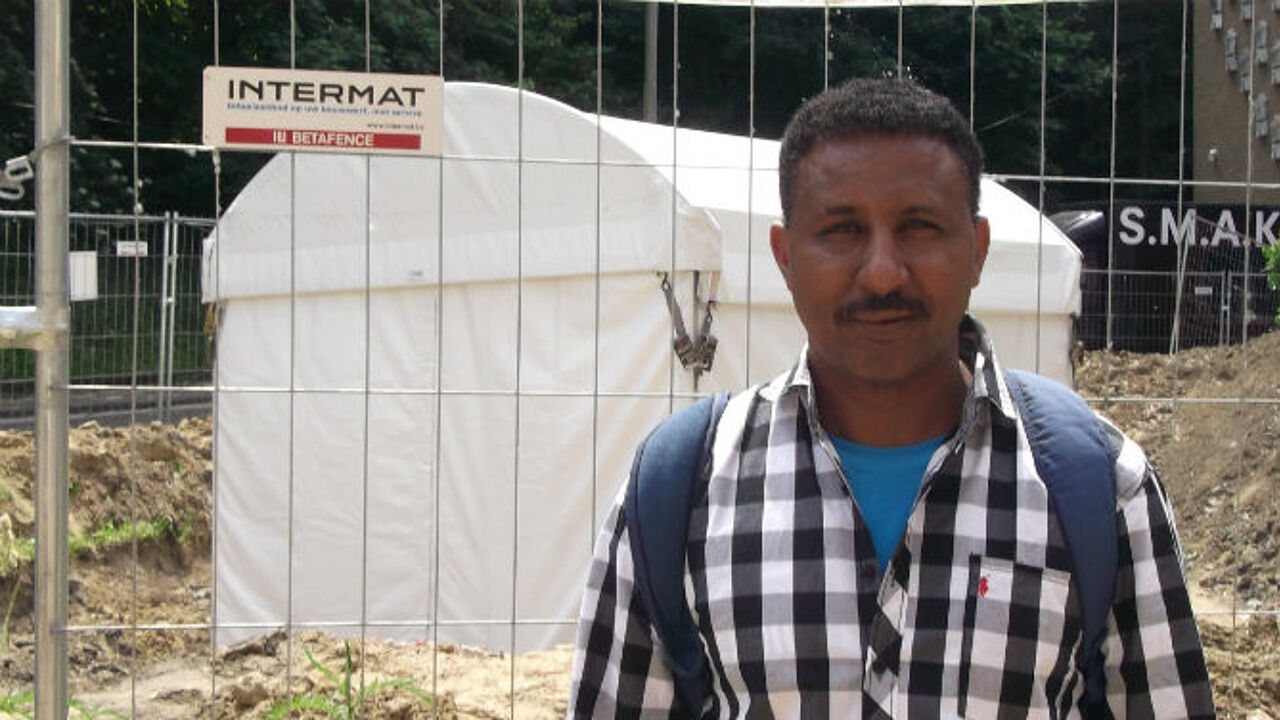 Hadish shows me the mining site that has been created outside. Stray a little further and you encounter a collection of shacks reminiscent of the Calais Jungle. They appeared practically overnight and were made with the tools and materials that are available to migrants and refugees. Fortunately, S.M.A.K.'s temporary residents have accommodation elsewhere in the museum and are not having to sleep in the museum rooms together with all that lofty art!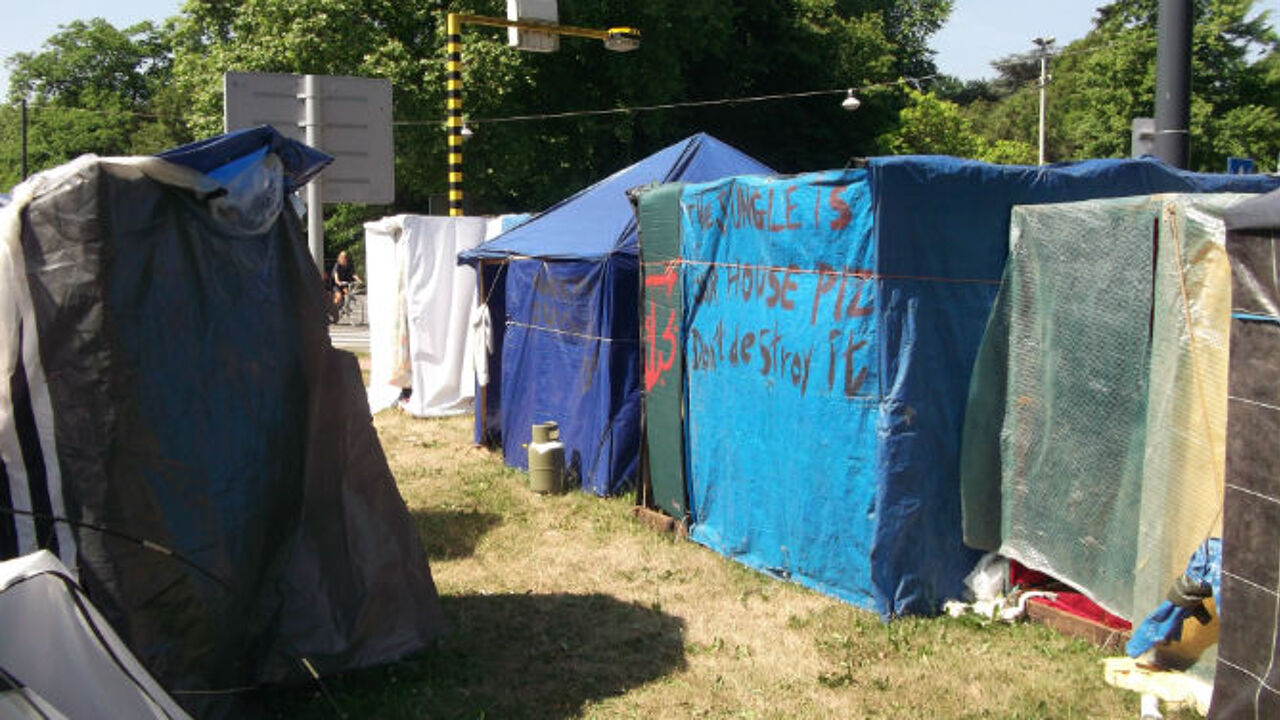 'Verlust der Mitte' runs at S.M.A.K. until 27 August 2017.