Road space on the Brussels ring to be optimised
A major restructuring of the Brussels orbital ring road will start in 2019, but as early as this summer Flemish mobility minister Ben Weyts hopes to press through several improvements as a result of what he is calling eight "quick wins".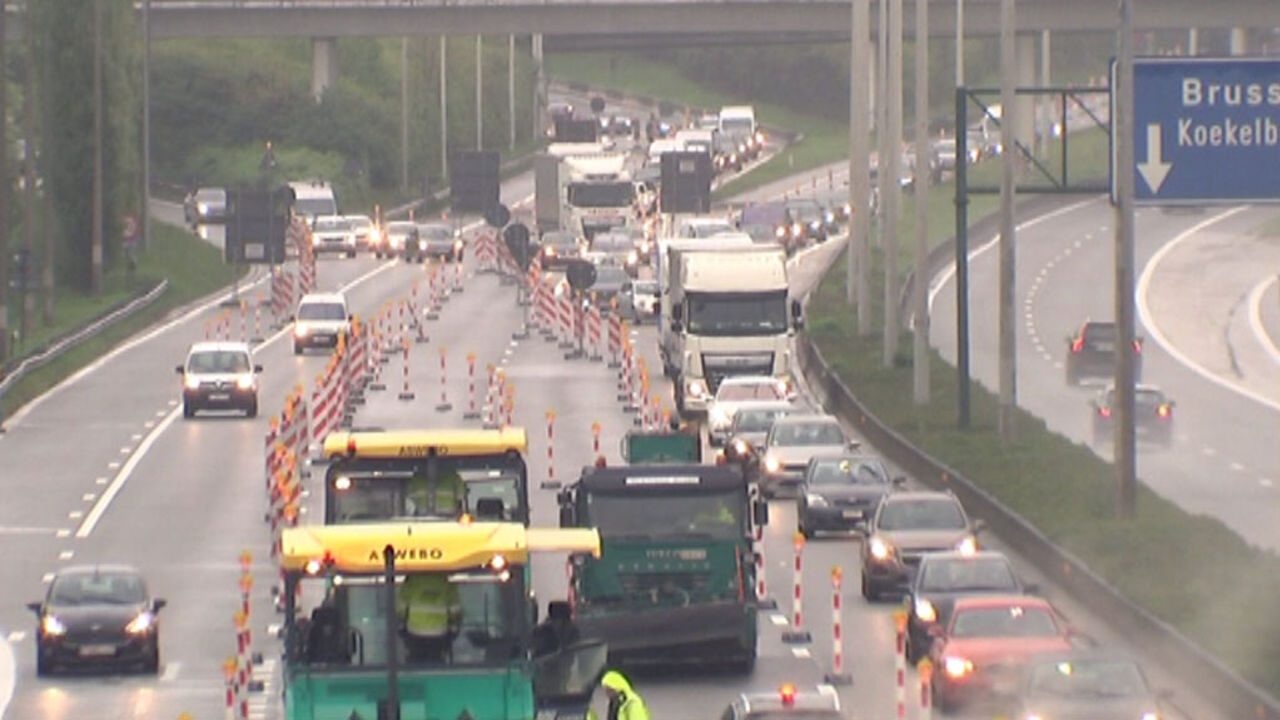 The ring is the scene of some 1,000 accidents and incidents each and every year. The government has plans to separate through and local traffic, but work on this will only start in two years' time.
Meanwhile Mr Weyts hopes to improve the traffic situation by doing what is already possible. Road markings and lane sizes will be modified at several places to improve the ease of the traffic. In this way the situation on the road will be made clearer and drivers will be able to optimise the available space.
Big intersections like those at Groot-Bijgaarden and Tervuren where the ring meets the E40, the A12 and the E19 will be the first focus. The aim is to allow the traffic to proceed in a calmer fashion and to reduce road rage. Work will be undertaken in August to limit the distress to drivers.
Between Tervuren and Sint-Stevens-Woluwe the road surface is being renewed. The work is expected to cause considerable disruption as the three lanes will be reduced to two in both directions for the duration.