Waiting times of up to two hours west of Antwerp
The first real test for Antwerp's new traffic flows has revealed a couple of black points. The main one this morning was at the Waaslandtunnel, a tunnel underneath the River Scheldt, for traffic coming from the west wanting to enter the city. Drivers had to be very patient, with waiting times of two hours at one stage. It was busier than usual in the city centre, but there was no traffic chaos, it can be heard.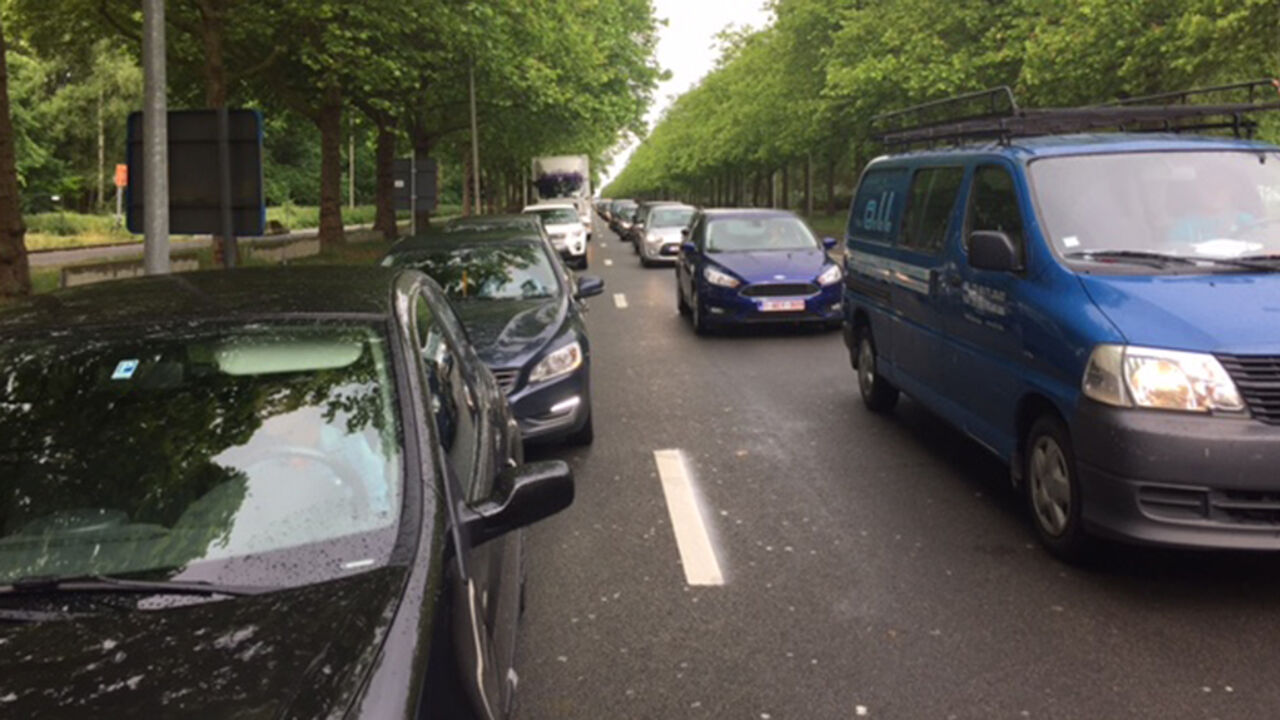 One of the city's main arteries, de Leien, was cut in two as major infrastructure works are underway. Traffic flows have to be adapted, with this morning's rush hour as the first real test after the Whitsun public holiday.
First the good news: the city centre was relatively okay, though it was busier than usual at the Quellinstraat, a road parallel to the Leien, and at some other places.
Problems at the city's edge
Most problems were situated at the city's edge. Various exits of the Antwerp Orbital Road, a traditional busy spot, got more congested than usual during the course of the morning.
The main black spot however was the Waaslandtunnel. Antwerp-bound traffic on the Scheldt's Linkeroever (Left Bank) wanting to enter the tunnel was the main victim. Waiting times totalled two hours at one stage. More information about Antwerp's new traffic flows can be found on a special website.
Due to the rainstorms and the autumn weather, jams across the country were longer than usual. It put this morning's rush hour on second place of busiest morning rush hours this year (expressed in total length of jams).