100 years after the biggest blast of the First World War
On 7 June 1917, at 4.10 in the morning, the biggest explosion in the whole of the First World War took place near Mesen, in West Flanders. At that moment, it was the biggest explosion in human history. 19 mineshafts, stuffed with 1.5 million kilos of explosives, were blasted, triggering the start of the Battle of Messines. An estimated 50,000 soldiers perished or sustained heavy injuries.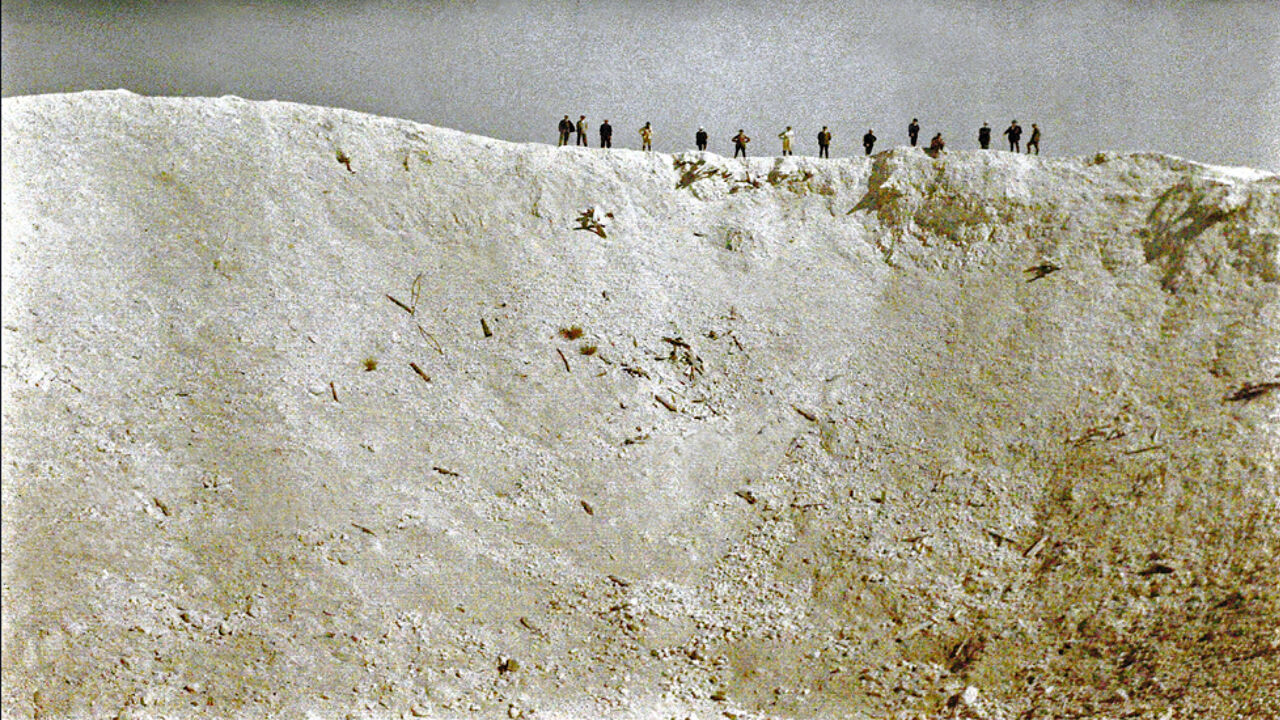 2012 Getty Images
The Germans occupied the surrounding hills near the city of Ieper. The British wanted to expel them from this strategic position, in order to break the deadlock.
In spring 1917, the frontline had been stuck for several years. The British had worked out an innovative, ground-breaking way so to speak, to repel the Germans: digging a whole series of mineshafts underneath their positions on the hilltops, next stuffing these shafts with explosives and blowing everything up.  
"The ground trembled as if there was an earthquake"
After long preparations, this happened on 7 June 1917. As many as 19 different mine shafts were blasted. The Germans had hardly been able to sabotage the enemies' work. Franky Bostyn of the War Heritage Institute explains that "using the accounts of witnesses, it started with the ground trembling as if there was an earthquake."
"The vibrations were followed by big columns of fire making their way up and popping up from underneath the ground, before opening up like a big mushroom. The earth came down again making a murmurring sound."
A symbolic moment for the Irish
The offensive allowed the British to gain ground. It was also a historic moment for the Irish, as it was one of the few times during the war that Catholics and Protestants were fighting side by side. Irish Catholics had accepted to participate in the war, hoping that their country would gain more autonomy. The Peace Tower in Mesen is now a symbol of reconciliation, where all Irish soldiers are being remembered, regardless of faith, religion or background.