Man held with 9 gold bars at Zaventem
Customs at Zaventem Airport have stopped a member of the public travelling with nine bars of gold in his hand luggage. The 48-year-old from Steenokkerzeel outside Brussels was travelling to Istanbul in Turkey.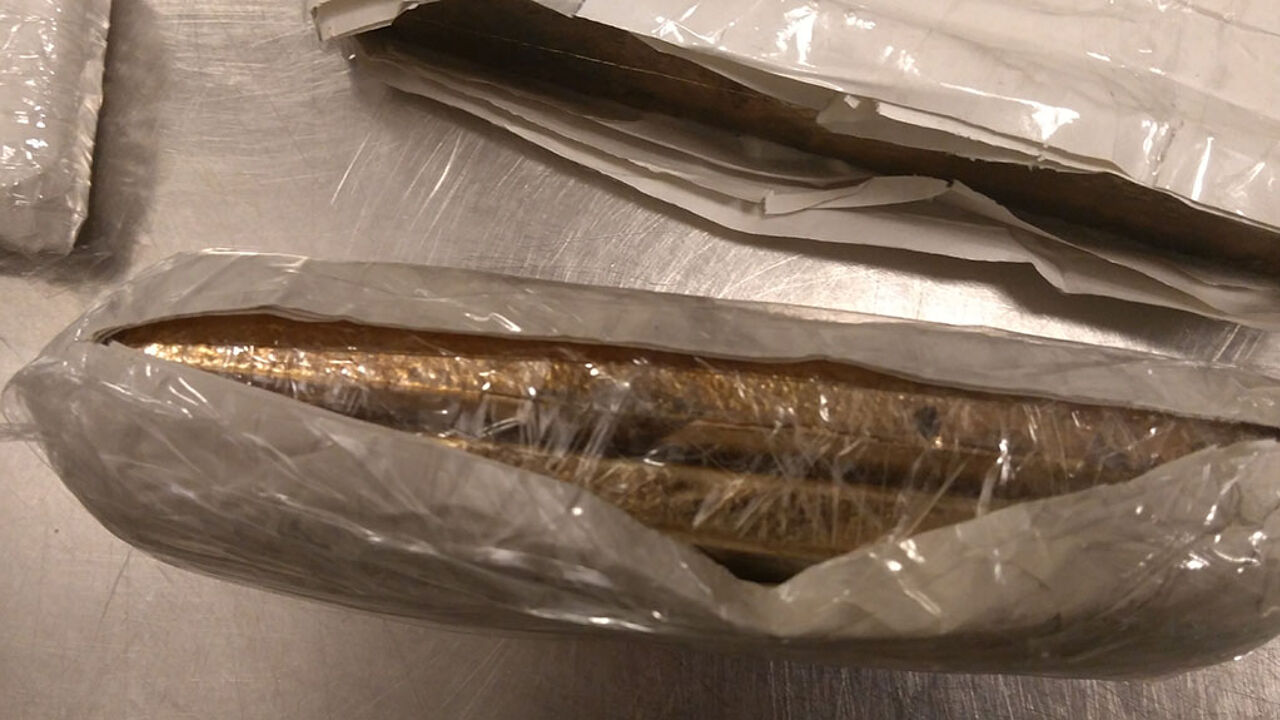 In addition to the gold bars this individual was also carrying over 125,000 euros in cash in his luggage and coat. A kilo of gold is currently worth 36,500 euros. Nine bars are worth some 600,000 euros.
The suspect will appear in court on Saturday. Prosecutors are seeking his arrest and want him to stand trial for money laundering and forming part of a criminal gang. The man told the police that failing to report the gold had been an oversight.