Mr Michel impatient to hear project of new UK government
The Belgian leader Charles Michel has spoken of how the outcome of the UK elections has complicated the Brexit talks between the EU and the UK that are to start very soon. Mr Michel insisted that in order to pursue such complicated negotiations strong political leadership is required: "After Theresa May's gamble no easy cards have been dealt for the future."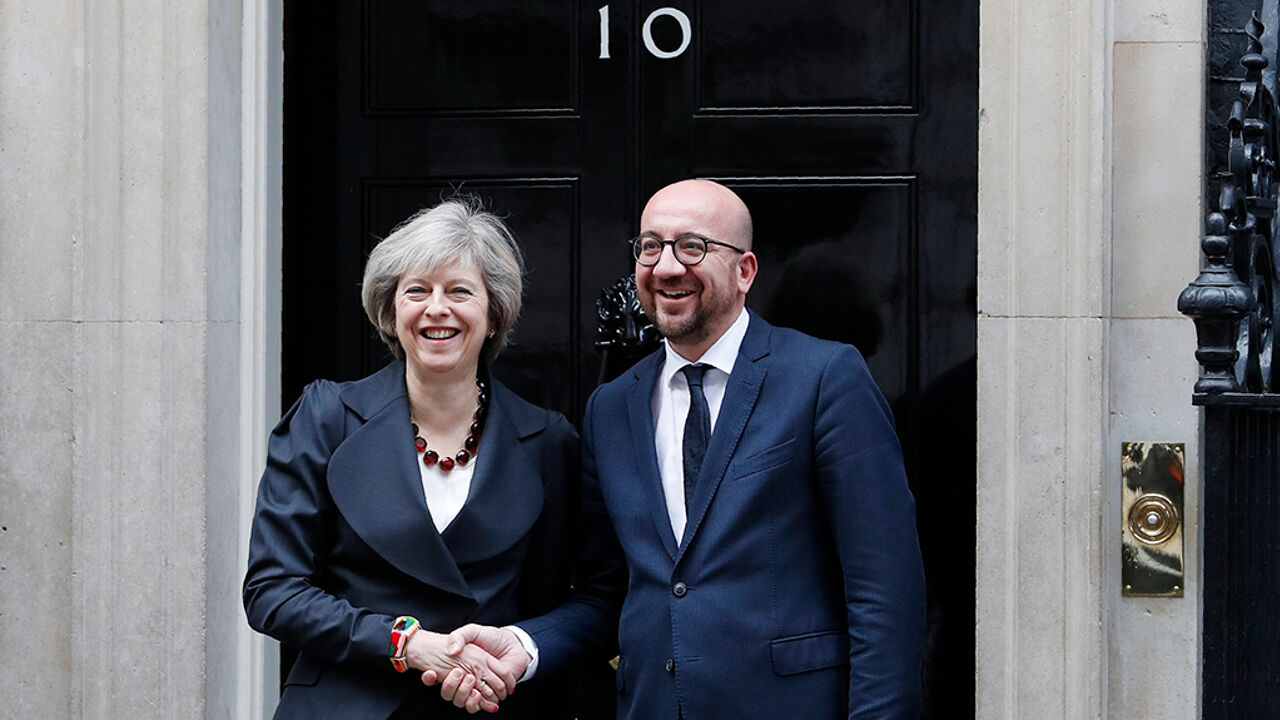 AFP or licensors
The Belgian and British leaders in happier days
The Belgian PM believes the outcome of the UK election does not amount to a positive signal: "In order to pursue negotiations in a loyal and intelligent fashion we need strong leadership. After these elections I am not sure this is present."
Mr Michel wants Britons to clarify the situation forthwith. He stresses that one year after the Brexit referendum in the UK the EU is ready for talks. The European commission has been handed a mandate and the framework for the talks has been agreed: "We are ready for talks but we need a partner at the other side of the table. We are awaiting the project of the new UK government."