Cobra, Pop Art and surrealism at S.M.A.K.
By inviting asylum seekers into S.M.A.K., recreating a Congolese village and placing mattresses on the floor beside works of art Christoph Büchel has provided an unusual twist to the Ghent contemporary art museum's latest exhibition drawn from works from its own collection. The works from the collection including splendid examples of the Cobra movement and pieces by Belgians Panamarenko and Marcel Broodthaers are well worth the visit too!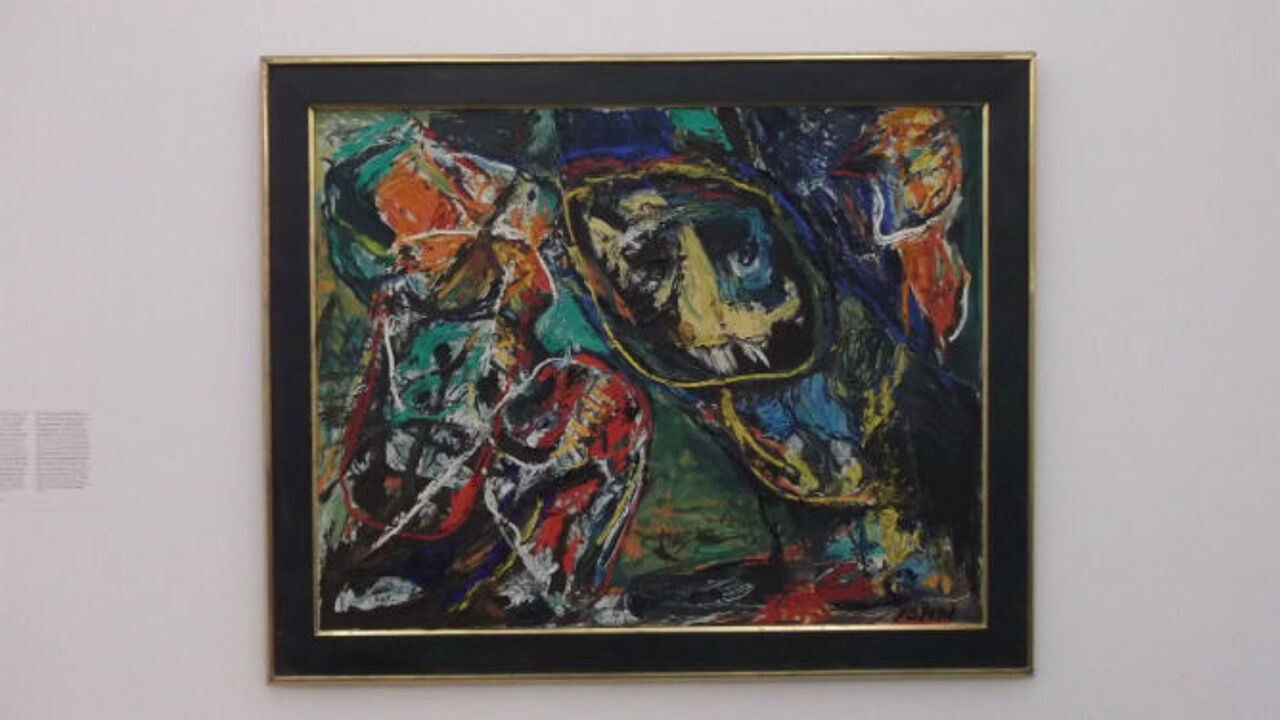 Asger Jorn was the main theorist of the Fifties' Cobra movement that grouped artists from Copenhagen, Brussels and Amsterdam. He believed that all barbarian, vandalistic and underdeveloped forms of culture in which he included western culture were equal; like here his works are characterised by bright colours. Child-like figures of people, animals, monsters, gnomes and dwarfs form his language. Discovering Egill Jacobsen at a young age who served as his first inspiration, he studied primitive folk art with the emphasis on Norse sagas and myths allowing him to create "unhindered" expressionist works.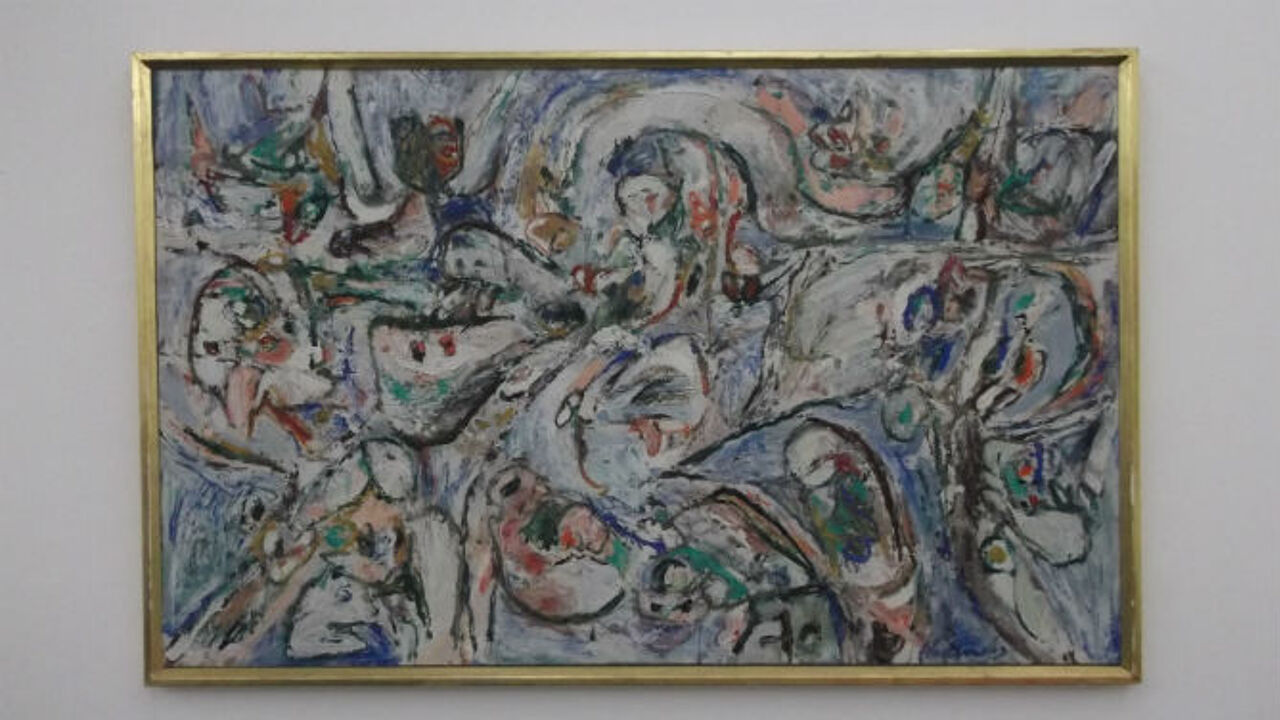 The exhibition includes two works by the Belgian Cobra artist Pierre Alechinsky. An exponent of the Jeune Peinture belge he discovered surrealism when he travelled to Paris where he was also introduced to the art brut of Dubuffet. In 1955 he travelled to japan studying eastern images in art and eastern graphic techniques.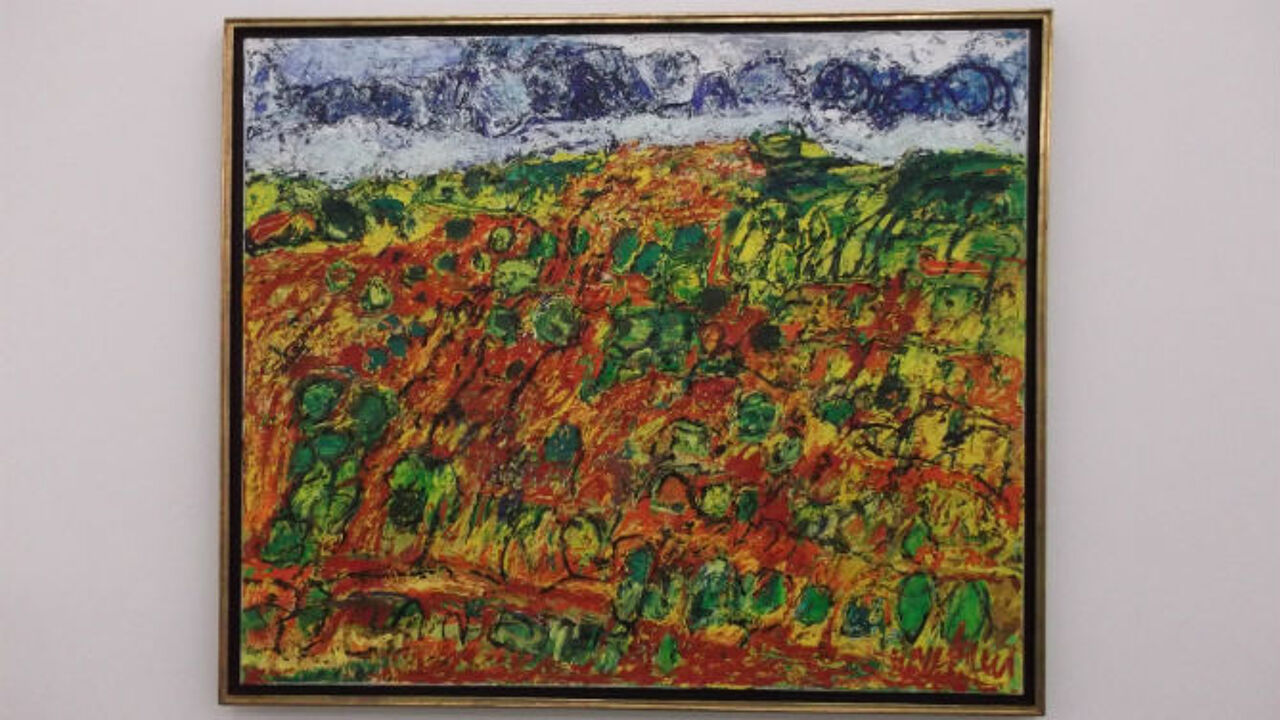 Brusseler Maurice Wyckaert possessed a deep love of nature that brought him to celebrate landscapes in a cobra-like style.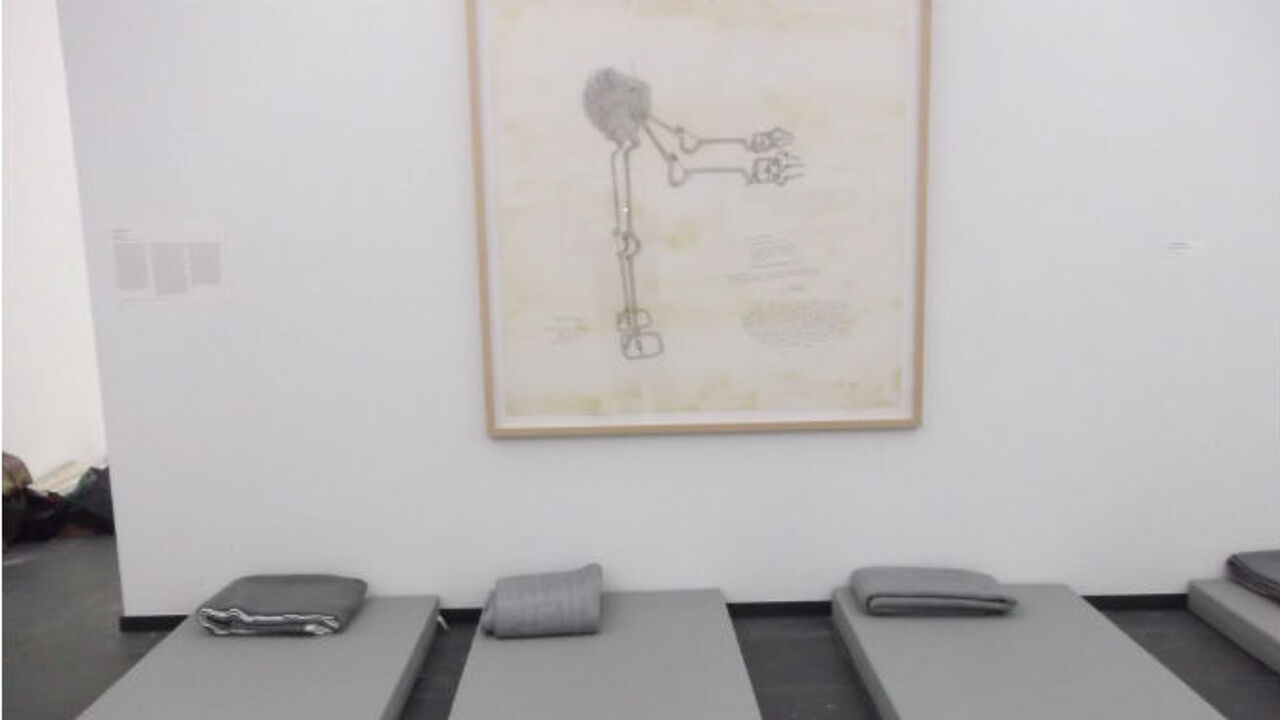 Antwerp artist Panamarenko occupies a peculiar place in the contemporary arts scene. His first works used everyday objects to produce ambiguous feelings of recognition and alienation. Since 1966 he's been involved in the design of Utopian aircraft that are the result of his imagination and move between dream and reality.
Brusseler Marcel Broodthaers uses assemblages, texts, photo material and films. His works are hard to put in one category and are reminiscent of Dada, surrealism, Pop Art, Nouveau Réalisme and Conceptual Art.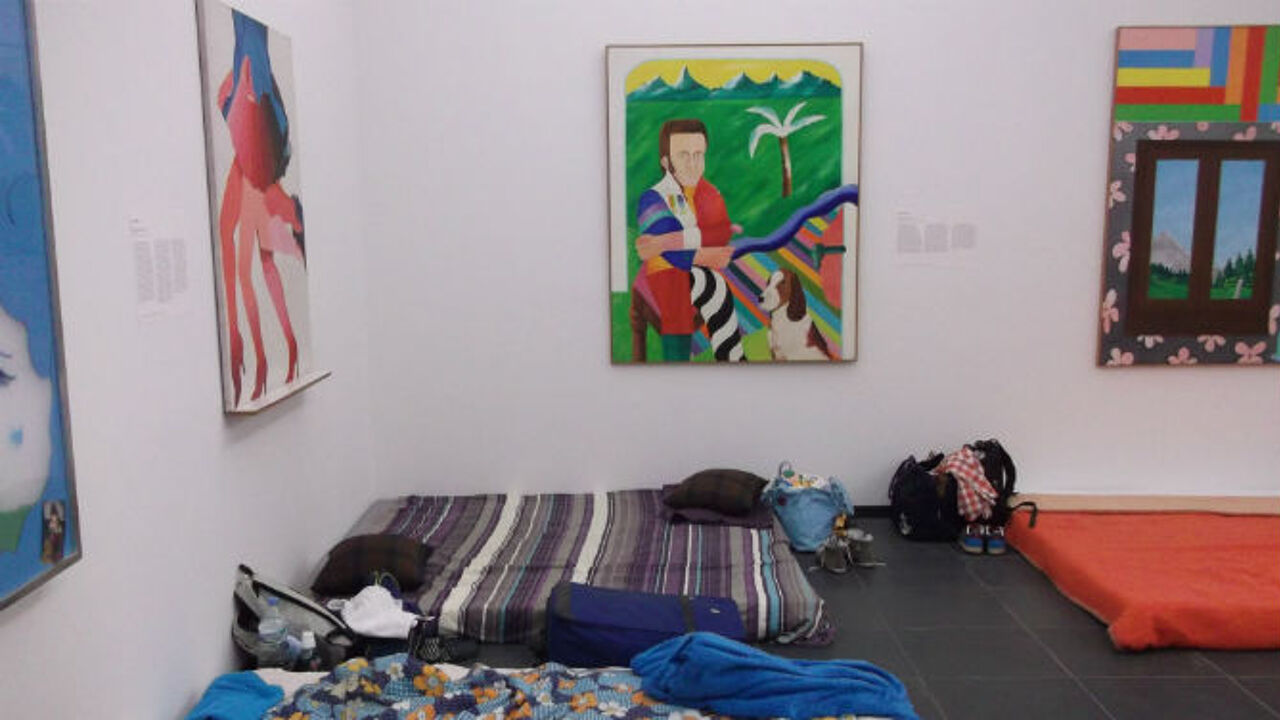 'Verlust der Mitte' runs at S.M.A.K. in Ghent until 27 August 2017.