Convicted Sharia4Belgium leader tied the knot in prison; N-VA not amused
The founder and former leader of Sharia4Belgium Fouad Belkacem married a Belgian woman of Moroccan descent in Hasselt prison a couple of weeks ago. Belkacem had asked permission to marry several times, but this had always been refused. This time, magistrates said there was no reason to refuse the marriage. The N-VA is not amused. The marriage complicates procedures to expel Belkacem, but Asylum Secretary Theo Francken is determined.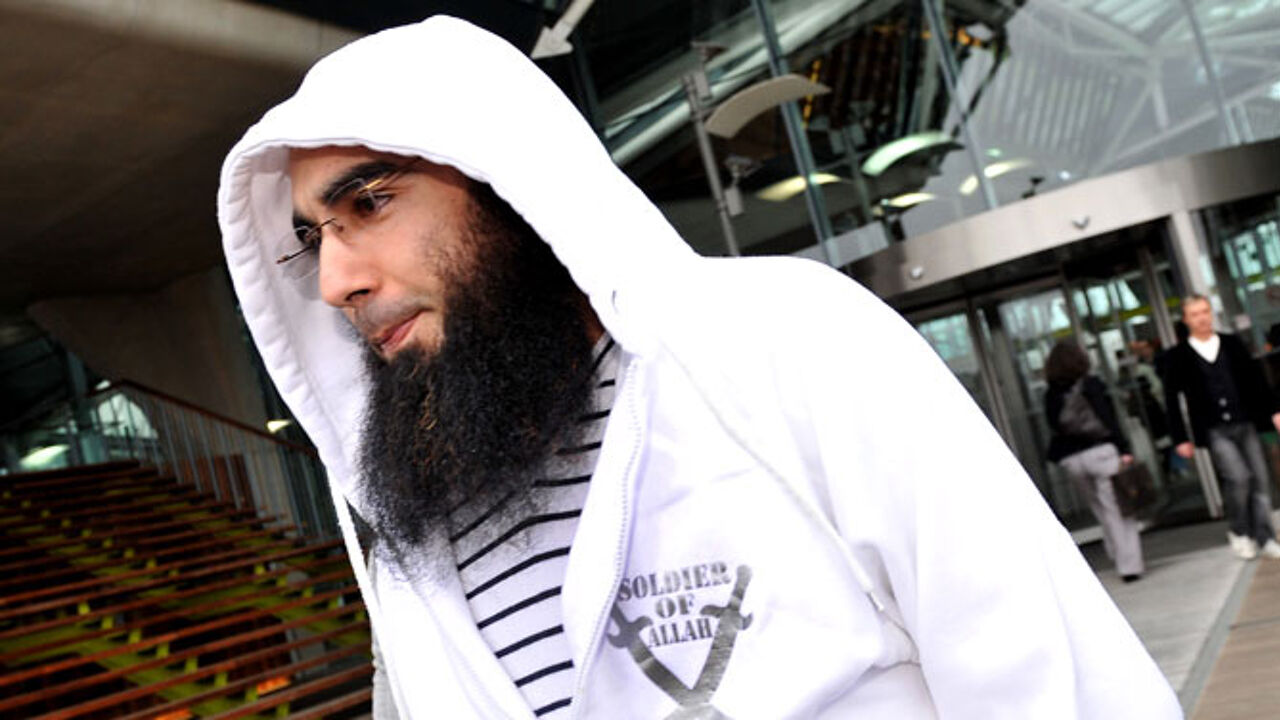 Belkacem received a 12-year sentence in 2013, as leader of the terrorist organisation Sharia4Belgium. Earlier requests had been refused for different reasons, including because it was unclear how long he would have to stay behind bars.
It was the Hasselt Alderwoman Brigitte Smets who declared both man and wife. "We first asked for two months extra to make a decision. But magistrates concluded there was no reason to refuse the marriage." Magistrates said Belkacem and his partner had "a sustainable relation". The couple has three children.
Belkacem was not allowed to leave the prison building. The service took place inside the prison walls.
Marriage triggers irritation with N-VA
Belkacem is enjoying a double nationality now (Moroccan and Belgian). There is a procedure running to take away his Belgian passport, but Smets said this was not an argument to refuse the procedure. The Flemish nationalist N-VA is not at all happy with the marriage.
The Flemish State Secretary Zuhal Demir (N-VA) says "I refused his marriage three times . He ignores our laws but now uses them to get married. (...) We don't owe him anything. I still hope it is possible to expel him after he has served his prison sentence."
The Asylum Secretary Theo Francken (N-VA) had already the intention to do so, and told reporters he hopes that the wedding will not complicate matters.