Flanders, where poppies grow... but where can you admire them?
Fields of poppies were sown across Belgium to remember the 100th anniversary of the First World War. The agency Natuur en Bos has mapped these areas and is talking about 80 hectares of red carpets. But where exactly can you go to admire these fields and reflect on the Great War?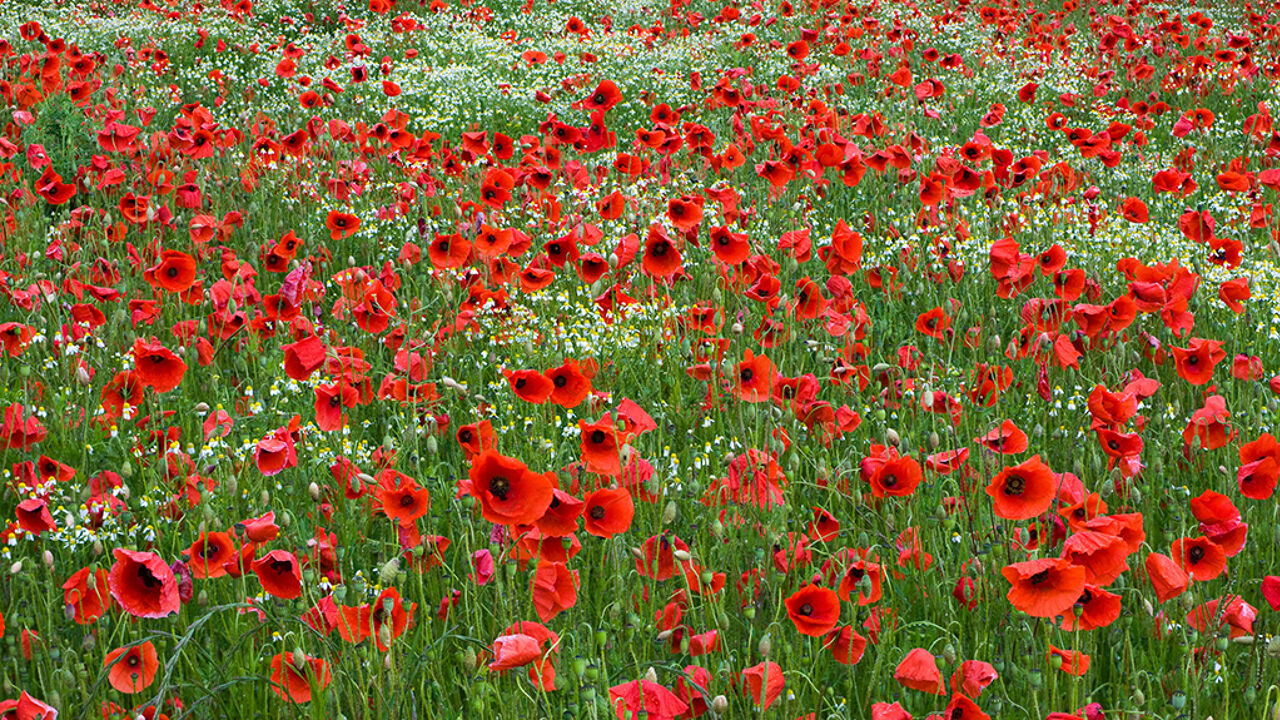 In Flanders fields the poppies blow / Between the crosses, row on row / That mark our place; and in the sky / The larks, still bravely singing, fly / Scarce heard amid the guns below (...)
This is how the famous poem about the First World War by John McCrae starts. The poppies became the symbol of hope in a completely devastated and war-torn world.
This type of flower is the first to emerge again when a soil has been turned into mud and bare sand by the shelling. Often seen along the roadside, poppies (or at least large fields of them) have become relatively scarce, which is why Natuur en Bos decided to help nature a bit.
Natuur & Bos took are of 53 hectares, and cooperated with 73 partners to create another 30 hectares, which makes a total of more than 80 hectares (some 200 acres). On the map below, a red field means 'blossoming' while a green one not necessarily.