All aboard the beer train!
A new beer train that will link AB InBev's brewery in Jupille and the distribution centre of supermarket chain Delhaize in Ninove has been inaugurated. The service is intended to reduce the number of lorries on Belgian roads.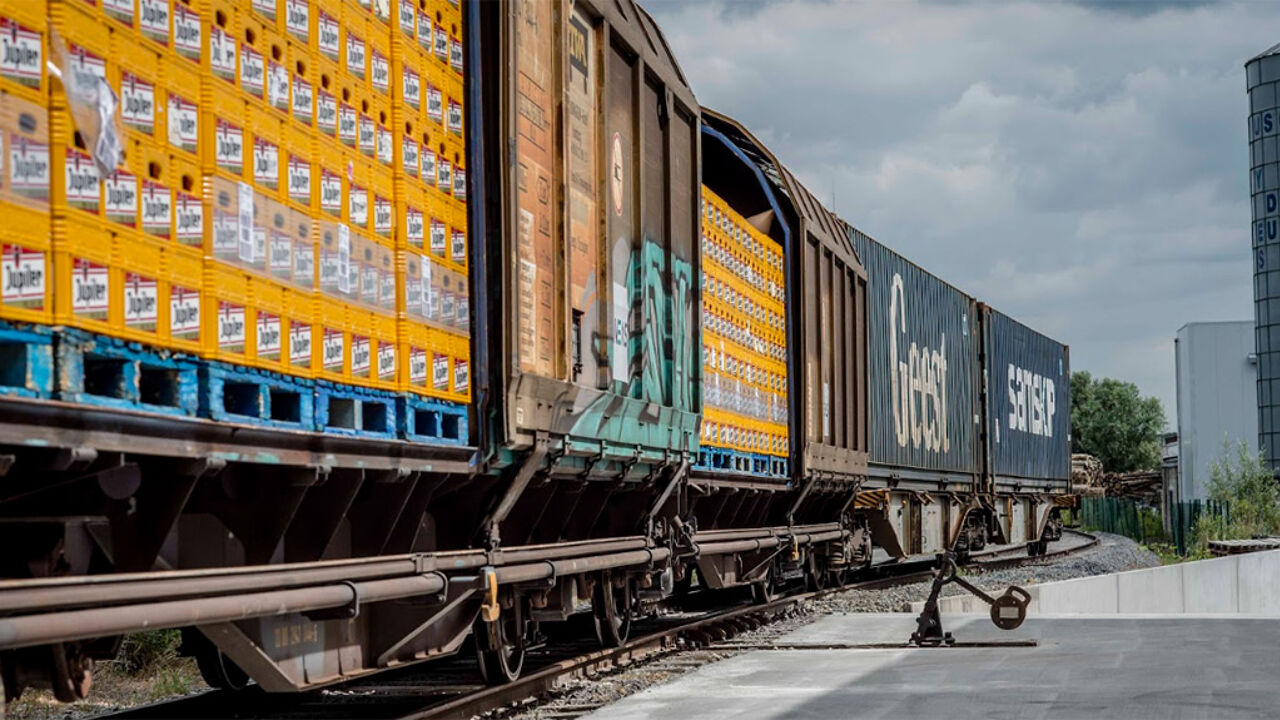 A first beer train arrived in Ninove (East Flanders) on Wednesday. When fully operational the service will take 5,000 lorries off the roads. It's a pilot project that could soon be expanded to other partners.
Delhaize concedes that road transport will still be needed to convey the AB InBev beer from its distribution centre to its stores, but where possible the supermarket chain is keen to seek out sustainable alternatives including rail, canals and the like. Delhaize CEO Denis Knoops: "This is just the beginning. I hope many others will follow our example."
Until now Delhaize's beer supplies found their way to Ninove via the E40 and the Brussels orbital. By using rail CO2 emissions and traffic jams will both be cut!