British lorry jack-knifes closing Belgian motorway
A British lorry jack-knifed closing the Ghent-Antwerp motorway early this morning after it had been involved in a serious accident. A car with some 9 undocumented people on board crashed into a motorbike triggering the accident.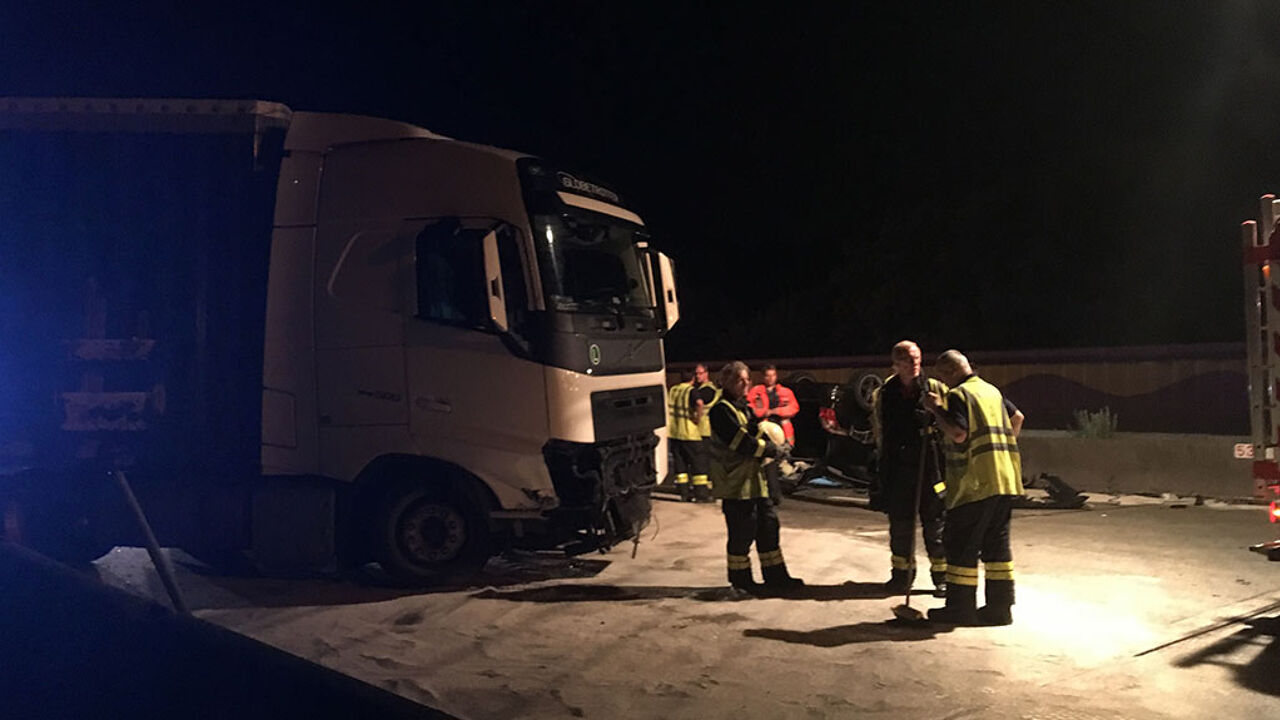 A 53-year-old biker had to be taken to hospital in a critical condition after a car with up to nine undocumented people crashed into his bike. The biker's condition is now described as stable. A 33-year-old Pole at the wheel of a British lorry took action to avoid the car that caused the accident, skidded and ended up jack-knifed across the lanes of the motorway. The motorway was closed for two hours following the accident.
The undocumented people were picked up while standing by the roadside. They were unhurt. Their nationality is unclear.