Pandemonium at Brussels Airport
Brussels Airport was affected by a major power failure early this morning. Passengers took to Twitter to report that they could not enter the terminal building or leave planes on the tarmac. Around 6:30 AM the problem was sorted, but disruption to flights is expected to continue for hours.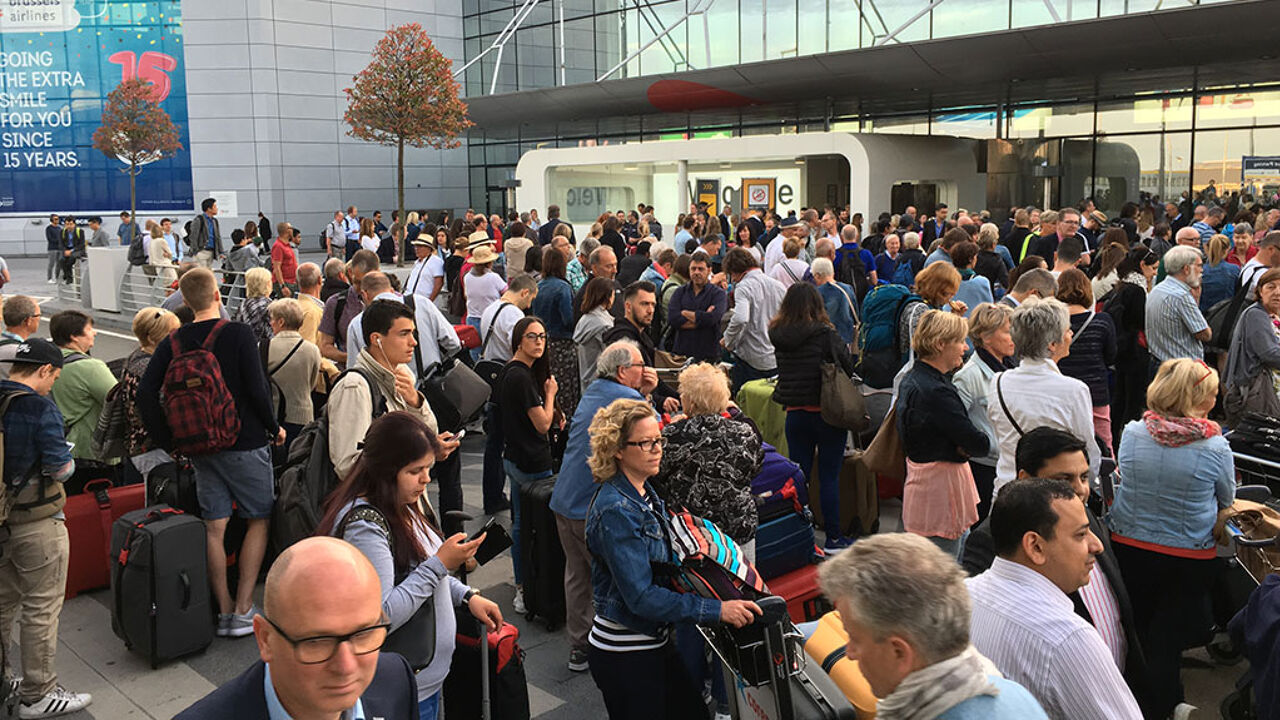 Starting 6:40 AM passengers were once again allowed into the terminal but only in groups of 40.
Brussels Airport spokeswoman Anke Fransen: "The power failure occurred shortly before 5 AM. Emergency generators took over, but not all systems were able to use these from the start. Baggage handling had to be done by hand triggering delays."
All flights have delayed, but the airport company has an important message. Anke Fransen: "We are asking passengers to arrive on time."
Brussels Airlines is asking passengers to travel "light" when possible and only to take hand luggage if this is an option.
Outrage?
Some passengers feared that yet another terrorist outrage had occurred, but fortunately this was not the case. Others complained about the lack of information. Anke Fransen insisted: "Staff are meandering among the crowds, but there are hundreds of people and it's impossible for all the information to reach the right people. Some passengers were asked to wait outside because the building has a maximum capacity that has to be observed in the interest of fire safety."
High voltage network operator Elia has confirmed that two power substations at Zaventem failed. As a result lighting on the runways was not operating. A similar power failure occurred only last year triggering similar pandemonium.