Going to a music festival? Take a party train!
Music festivals and concerts galore this summer. If you are going to one, you may consider taking one of the special party trains to get in the mood. These trains boast two carriages which have been revamped completely to turn them into a dance floor with a DJ. The first party train left Antwerpen Centraal for Mol yesterday.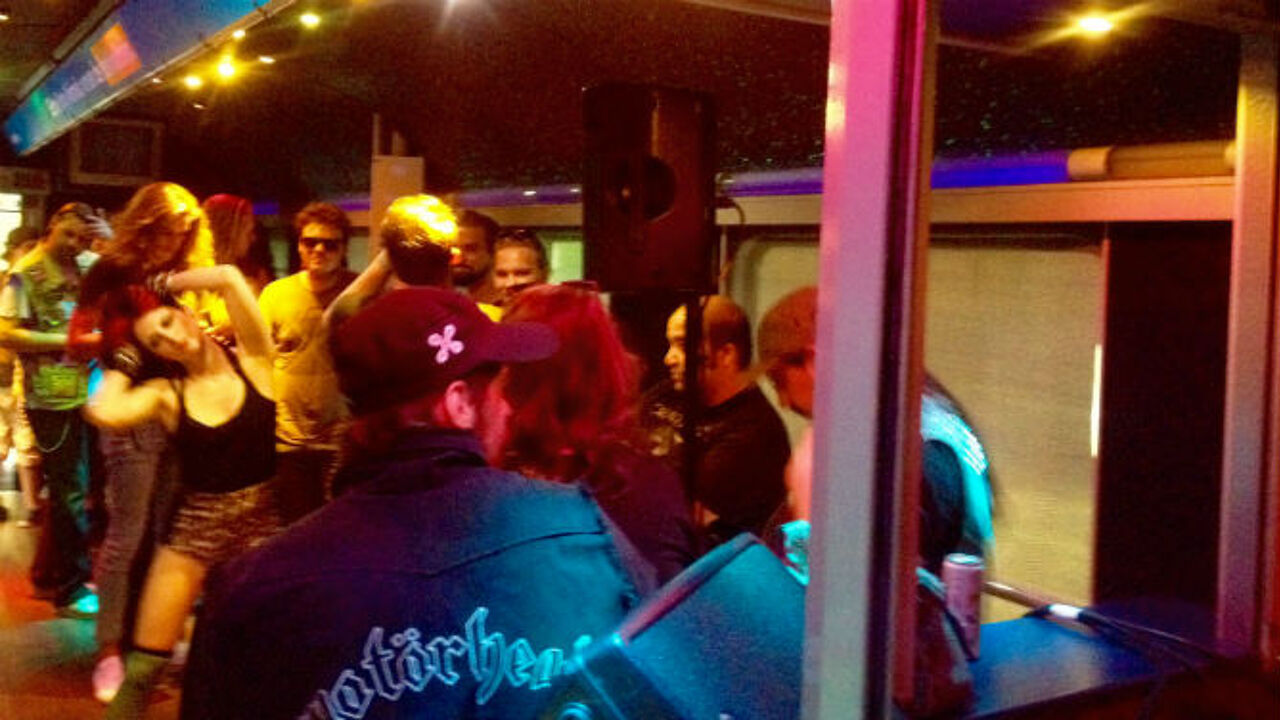 Belgian Rail is staging a record number of extra festival trains (71) this summer. The services will also include special party trains (6). The first one left Antwerp yesterday, bringing festival goers to Mol for the Graspop metal meeting.
Two carriages used in these trains have been completely converted. The seats have been thrown out, and apart from a dance floor, a DJ and a special set of lights, there are free drinks. The DJ will play music that matches the type of music of the concert in question. Belgian Rail hopes to convince more people to take the train.
If you missed the Mol party train, there are other opportunities: Rock Werchter (28 June), Les Ardentes (8 July), Dour (12 July), Pukkelpop (16 August) and Laundry Day (2 September).