"Justin, I like your food, but our chips are better"
The Belgian PM Charles Michel is still in Canada where he is being received by his Canadian colleague Justin Trudeau. Both gentlemen are very positive about one another, but they can't agree on one detail: a pack of chips. "Our chips are better", Michel is convinced on Twitter.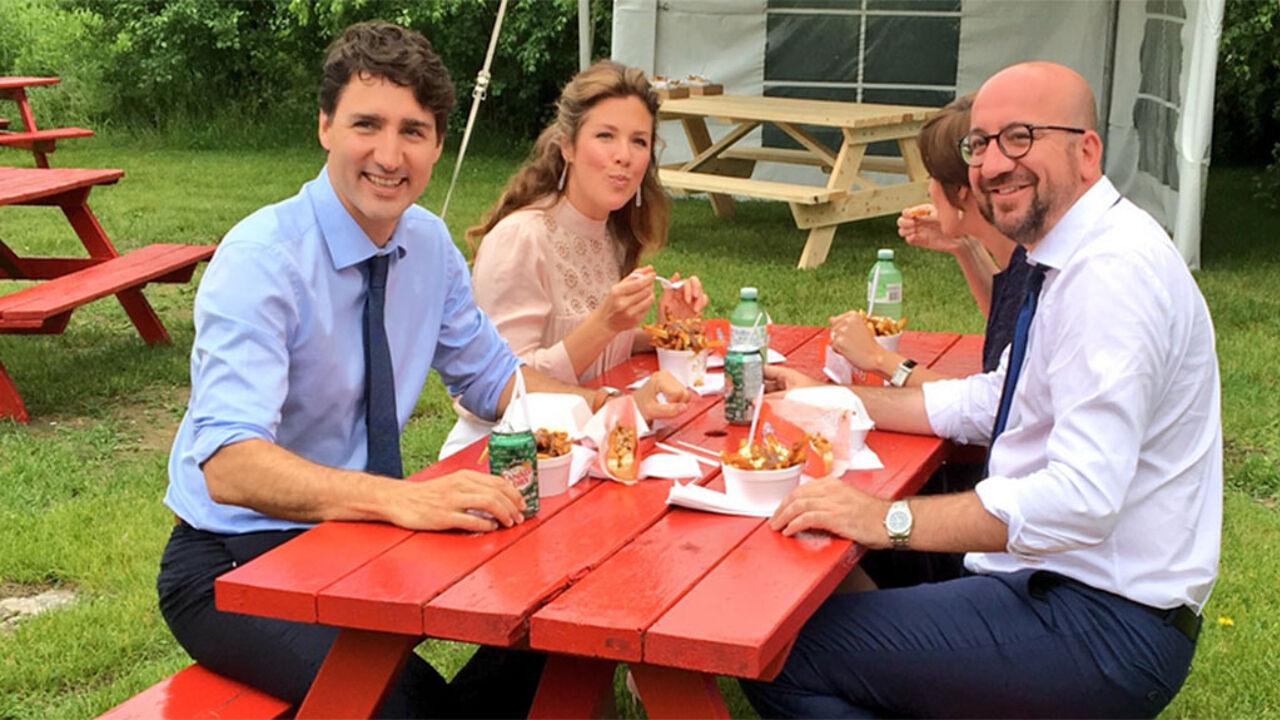 Michel was on a three-day trade mission in Canada. Relations with Belgium had been dented as the CETA trade deal, between the EU and Canada, almost fell through due to resistance from the Brussels and Walloon regional governments which made the headlines around the world. Michel and Trudeau, who get along well, patched things up and underlined at a press conference that relations are excellent.
Trudeau said he never doubted the CETA deal would be accomplished, despite fierce resistance from Wallonia. "This shows what we can achieve by working together. But this accord would never have been possible without the work of like-minded leaders such as PM Michel", Trudeau said.
No agreement on the 'poutine'
Before the press conference, the Premiers and their spouses had taken lunch at a food truck. They chose poutine, a popular Canadian fastfood dish with chips, cheese and meat sauce.
Michel thought it was okay, but was in for a joke afterwards - though he meant what he said: "Our fries are better", Michel claimed (see below). Trudeau soon responded: "Let's disagree on this one."