Hundreds of Belgians try to scale gruelling Ventoux in Simpson tribute
The legendary Mont Ventoux was the scene of a special tribute to Tim Simpson, the British Ghent-based professional cyclist who died in on the mountain's flanks 50 years ago. The sports organisation Sporta had included the event in a bigger campaign to get people taking up more physical exercise. Over 2,000 enthusiasts tried to scale the Mont Ventoux, including Eddy Merckx, the Flemish Sports Minister Philippe Muyters and the Van der Poel family. Tom Simpson's widow Helen and daughter Joanne were moved.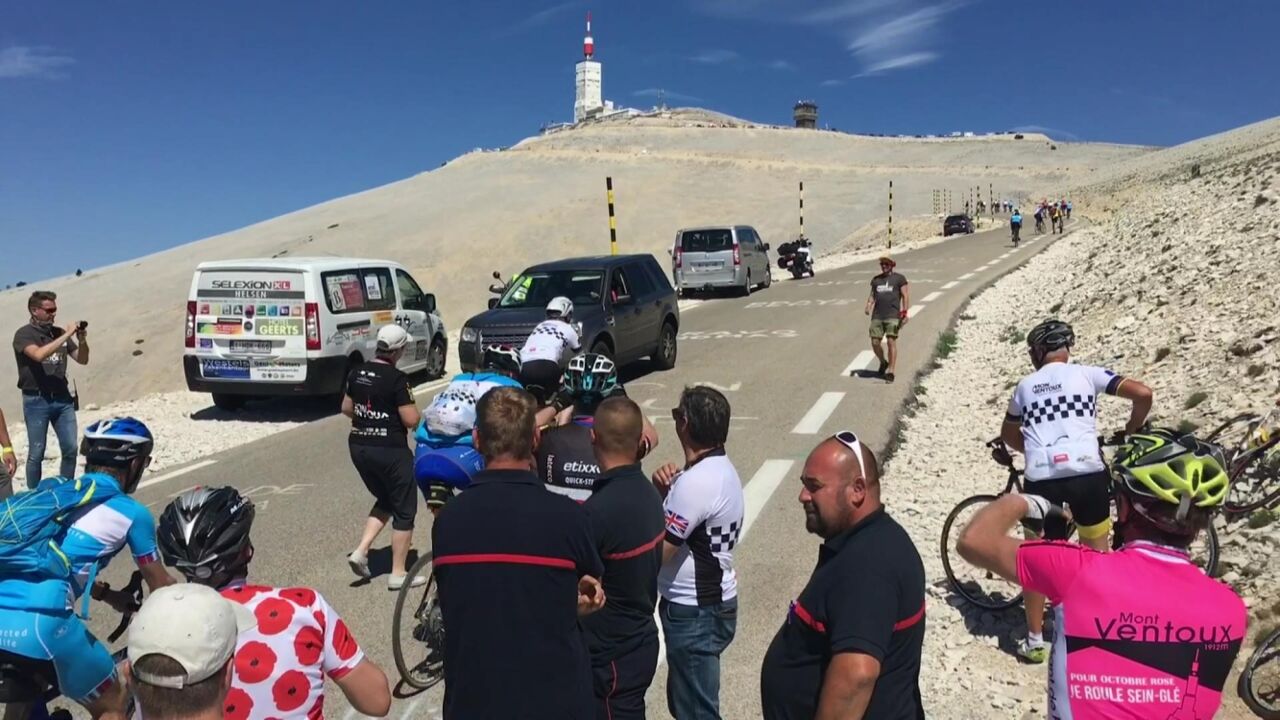 Joanne was one of many to deposit a flower at her father's monument, along higher parts of the mountain road where the trees have disappeared and the bare stone ramps make it look like a moon landscape. "I don't know many people who are being remembered with so much love after 50 years", she said. (Tom Simpson passed away on the Mont Ventoux in the Tour de France of 1967, on 13 July red).
Among those scaling the mountain, was also the Belgian cycling legend Eddy Merckx, who celebrated his 72nd birthday today. Merckx still remembers Tom Simpson from his early career as a team mate in the Peugeot team with the iconic white black-checked shirts, which many wore at the start (pictures below). "He was a fine chap. As a room mate, he gave me good advice. I learned a lot from him."
A first time
Hundreds of Flemings scaled the mountain from Bédoin, many for the first time, participating in the Sporta event "Mon Ventoux" to get people doing sports and adopting a healthier lifestyle.
The average age was 45 years. The oldest participant was 81, the youngest 19. There were several options for participants; those feeling strong could scale the "Giant of the Provence" several times.