Naked cyclists in Brussels: "Can you see me now?"
A group of an estimated 200 naked cyclists has taken part in the 12th edition of the Cyclonudista in the centre of Brussels. The group started at the Frère Orban Square, some completely naked, others wearing hardly anything, to highlight the vulnerable position of cyclists in our capital. "This edition centred on visibility", says organiser Jérome Jolibois.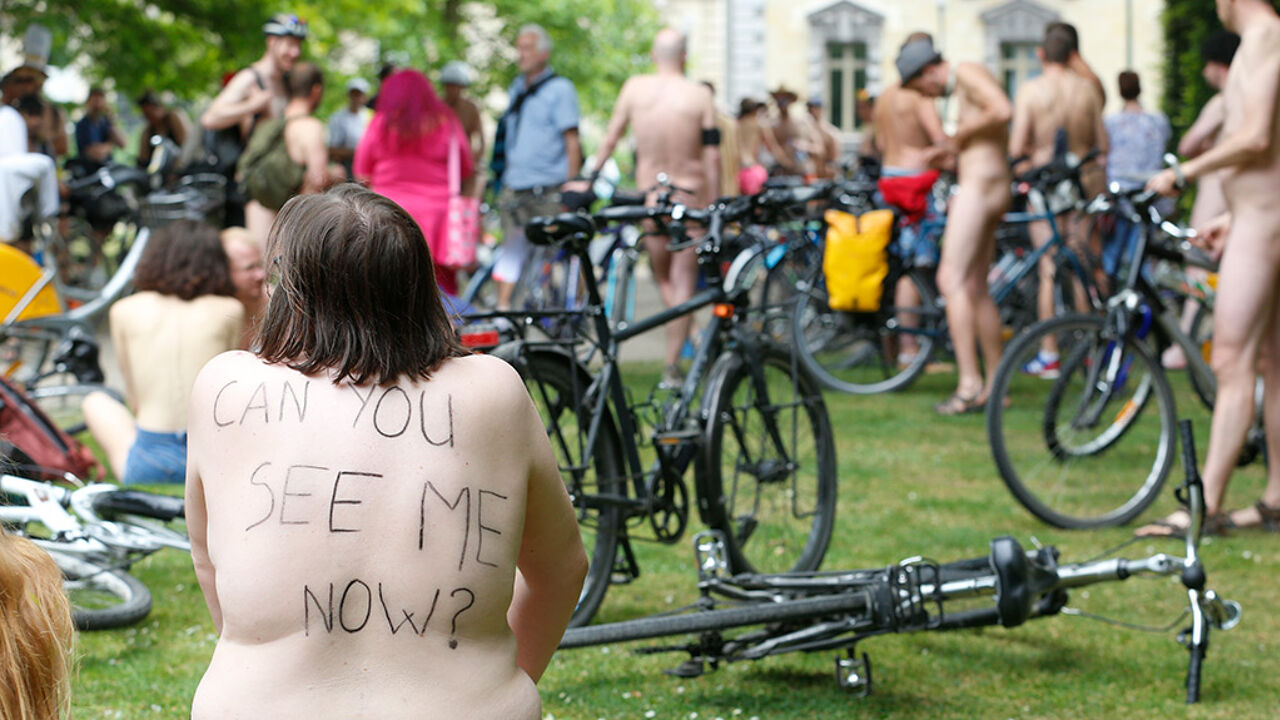 "We had quite a few accidents involving cyclists in the past few weeks", says Jolibois. "We often hear that the motorist in question, or the lorry driver, hadn't noticed the cyclist. When we cycle naked, motorists won't lost sight of us any longer, that's our idea."
Organisers also want to start a debate about the position cars are occupying in traffic and in the city. "We think priorities are completely wrong. Running or cycling naked is seen as shocking, but driving around with polluting cars isn't? This is not right."
"Pedestrians and cyclists should always enjoy priority to the car, but now it's the other way around. It's time politicians took some decent action. More cycleways for one thing, and public transport should be free."