Road rage: taxi driver miraculously escapes unscathed
A 36-year-old taxi driver from Lier was the victim of a very serious case of road rage last night. The offender committed a hit-and-run and is still on the run. The victim was almost overrun, but eventually escaped unscathed.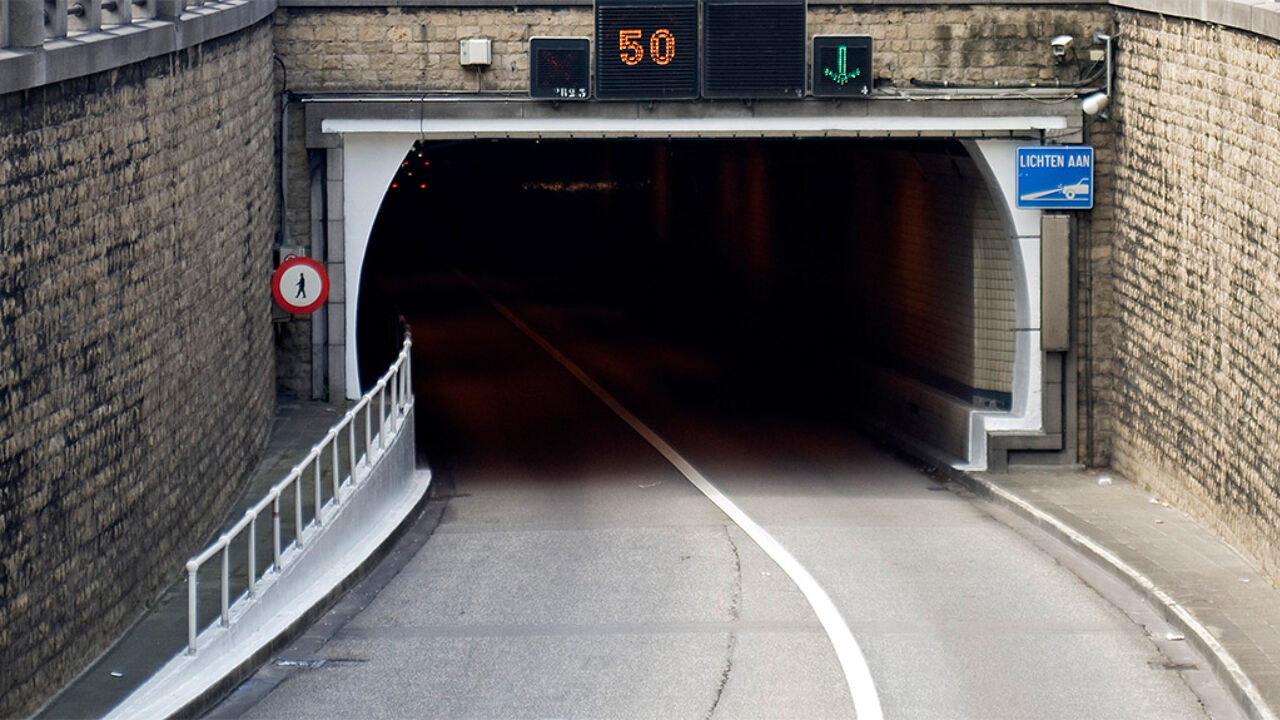 (Waaslandtunnel: archive picture)
The incident started around 1am in the Waaslandtunnel underneath the Scheldt near Antwerp. The taxi was first rammed in the back by the other party, driving a Ford Transit with a Dutch numberplate.
The Ford next overtook the taxi, braking hard in front of it, which forced the taxi to swerve to the left. The taxi was next rammed in the right flank. The taxi driver stopped outside the tunnel in the Charles De Costerlaan to ask for an explanation. However, when he had left his vehicle, the van accelerated and caught him. The man jumped on the bonnet not to be overrun.
The van continued a while with the man on the bonnet, until the victim managed to get off, helped by his friend who had taken over the wheel in his taxi. Police are still looking for the van driver. The taxi driver did not sustain injuries.