Belgian Cats keep a perfect record, qualify for European quarters
The women's national basketball team, dubbed the Belgian Cats, keep the momentum at the European Championships in the Czech Republic. After downing Montenegro and beating Russia, the Cats also squeezed past Latvia, winning what was labelled the "group of death" after three victories. Belgium qualify directly for the quarter-finals, a first in Belgian basketball history, and have an extra day of rest now.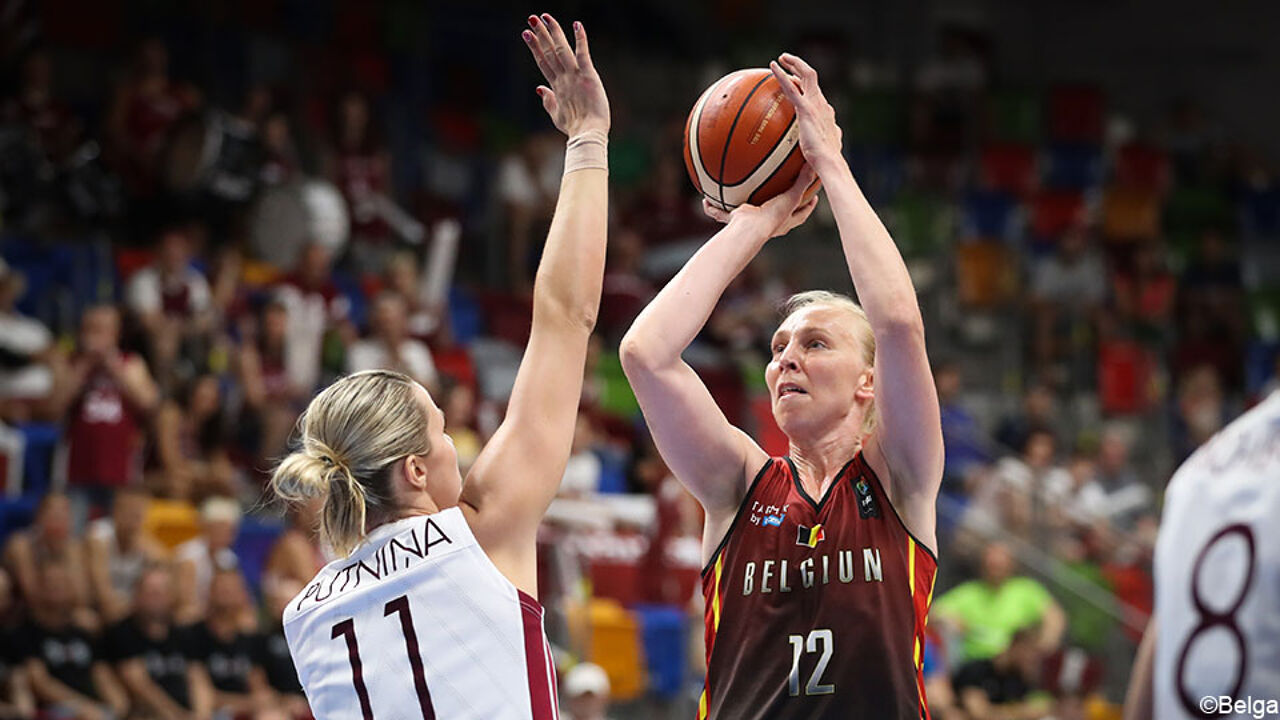 The Belgian Cats, steered by pillars of strength Ann Wauters and Emma Meesseman, are surprising everybody (including maybe themselves) in Prague. While the strong Russian team may have underestimated them, Latvia did not have this excuse.
Belgium won the first quarter 10-16, and were leading 33-35 half-way after losing the second quarter 23-19. The tables turned after the break, with an intermediate sprint by Latvia: 18-9 in the third quarter and the young Belgian Cats were in trouble, trailing by 7 points as they found no answer to the quick and precise Latvian play.
However, veteran player Ann Wauters (36) made the difference, scoring 4 points in the end and helping the Cats to a 7-18 sprint in the last quarter with Meesseman and Kim Mestdagh doing the rest.
Qualifying for the quarters is a first for the Belgian team. The opponent is not yet known.