Farmers in West Flanders grassing on colleagues
Some 30 farmers in the Diksmuide area (West Flanders) pumping up water from the River IJzer (or a local river connected to it), were caught by police over the weekend. Pumping up water to irrigate the fields has been banned by the West Flemish governor. In many cases, police had received a phone call from a neighbouring farmer turning the other one in.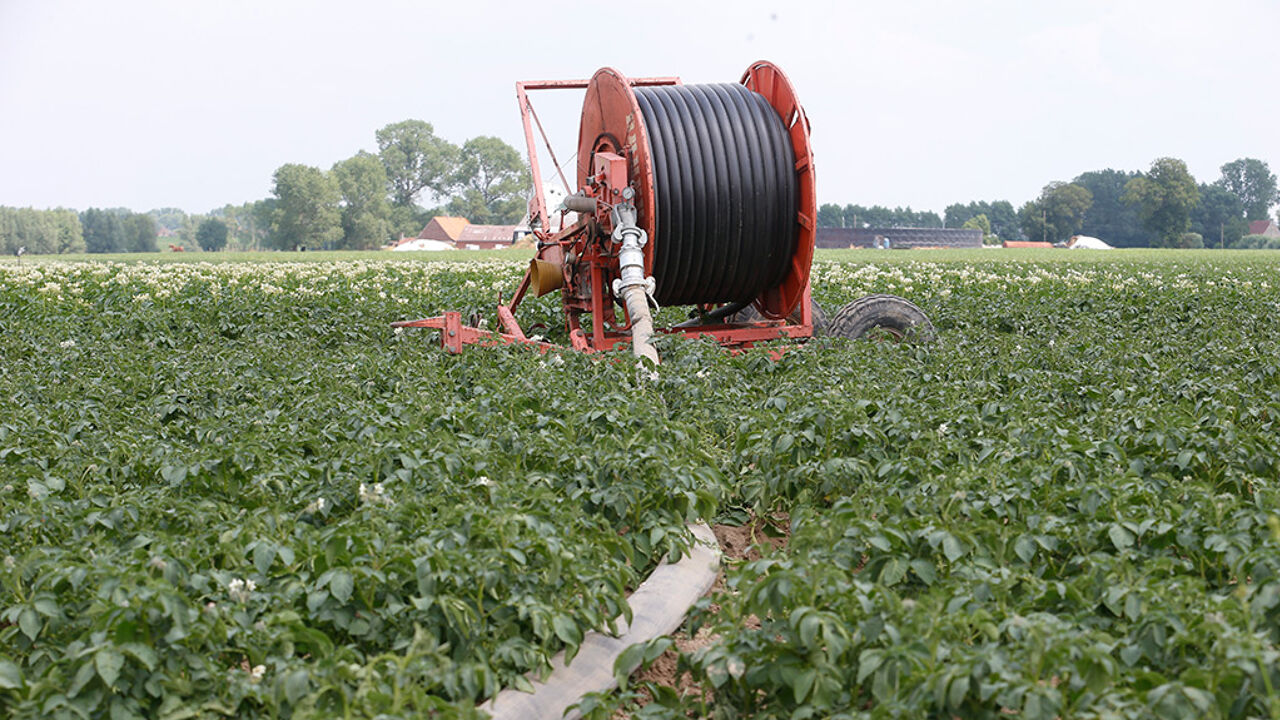 Decaluwé announced the measure last week due to the continuing drought; the ban applies to four local polders and part of the IJzer estuary (though it was extended this afternoon, see below). However, it seems farmers were neglecting the ban 'en masse'.
"We received a lot of reports from discontented farmers who are respecting the ban but see others flouting the rules", explains Johan Geeraert of the local police zone Polder.
Police just made notes of the violations, but did not write out an official ticket yet. However, they will next time, it was decided this afternoon.
Measure extended to the whole of West Flanders
The measures in West Flanders have meanwhile been extended. The ban on pumping up water from rivers now applies to the whole of West Flanders province, Decaluwé announced. He wants to avoid that water levels of local rivers drop because football pitches, golfing areas etc. are being irrigated.